Segment 1: Financial Liberty is Within Reach w/ Jerry Robinson
Segment begins at 01:05
On an excursion to help us capitalize upon the vast money-making opportunities all around us, Trading Coach/Economist Jerry Robinson tackles the debtor mentality with a refreshing and encouraging approach to financial freedom.
Discipline is absolutely essential to achieving financial success
Nearly half of Americans are on track to retire broke!
Reality Check: Where is your profit going?
What is your purpose for making money?
Now is the time to confront the tough decisions about the end of our life
Recommended Links
Welcome To The Income University!
PODCAST: 22 Income Streams You Can Create Both Now And In Retirement
Join our Community
Enlist the help of a Trading Coach
PODCAST: Strategic Relocation: Tips For Getting "Off The Grid"
42% Of Americans Have Less Than $10,000 Saved And May Retire Broke
PODCAST: The Profit Principle
Five Levels of Financial Freedom
Life Protection Review
Create a Charitable Giving Plan
How To Pay Off Debt… Fast!
PODCAST: The Age of Debt
Learn more about our Trading System
Bankruptcy of Our Nation by Jerry Robinson
Segment 2: Precious Metals Market Update w/ Tom Cloud
Segment begins at 26:28
With over 40 years of market experience, precious metals expert Tom Cloud brings us his perspective of what lies ahead for gold and silver.
Central banks in Asia and Singapore are buying large amounts of gold
Australia, Canada, and England are considering a gold-backed cryptourrency
"Gold is the most important investment in the world"
A gold-backed Chinese yuan is rumored to be hitting the market in 3-4 months
By 2028, the U.S. debt will exceed the U.S. GDP (maybe even sooner!)
---
Call 800-247-2812 now for the best prices on gold and silver coins and receive Free Shipping & Insurance when you mention FTMDaily.
---
LIMITED TIME OFFER: GET THE 10 CRYPTOCURRENCIES WE ARE HOLDING IN 2018!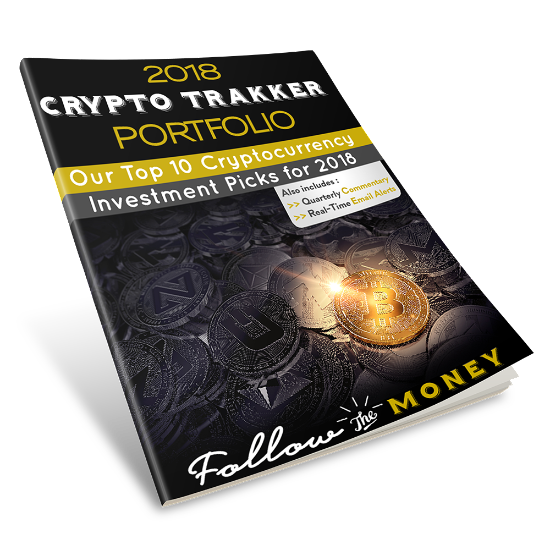 Segment 3: How to Spend Your IRS Tax Refund w/Mike Mitchell
Segment begins at 33:42
Christian financial advisor Mike Mitchell offers an expert voice of wisdom in making proper decisions for sound retirement. Today, he shares strategies to help us find new dollars to grow wealth by answering the question, "What should I do with my tax refund?"

You can apply your refund to debt positions, thereby freeing funds
You can invest your refund for a potentially staggering return (e.g., at 5% for 20 years)
You can become proactive with forward planning to ensure a "soft landing"
Call Mike Mitchell Toll-Free at 833-370-0777 With Your Retirement Questions
---
Call 833-370-0777 to speak directly with Mike Mitchell about how you can experience a sound retirement.
Segment 4: The Final Word w/Jerry Robinson
Segment begins at 38:03
Jerry closes out today's show by encouraging us to be courageous and take the next step in our lives toward success, even though it is uncomfortable and often painful. Also, he reveals that he is an avid Bible student and extends an invitation for all to visit him here for sound biblical teaching.