Get Instant Access to our Smartscore Stock Market Rankings!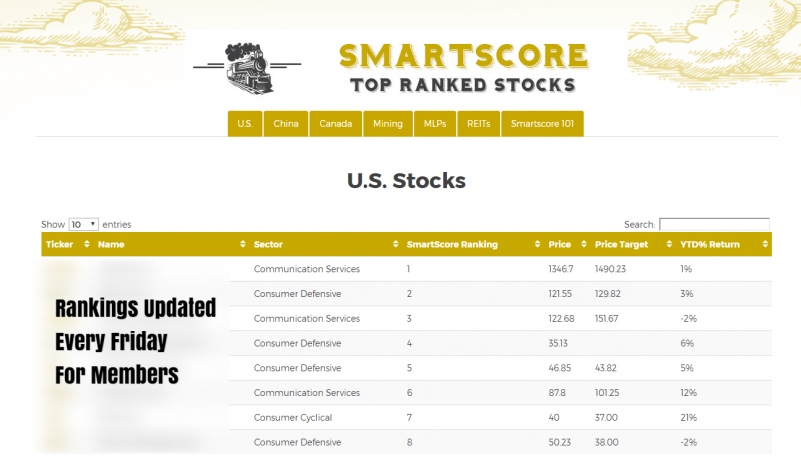 Each Friday, we update our Smartscore rankings for many types of stocks including:
– U.S. stocks
– Chinese stocks (U.S. listed)
– Canadian stocks
– Gold mining stocks
– Silver mining stocks
– Master Limited Partnerships (MLPs)
– Real Estate Investment Trusts (REITs)
Join now to get instant access!

Members, log in here
Not a Member?