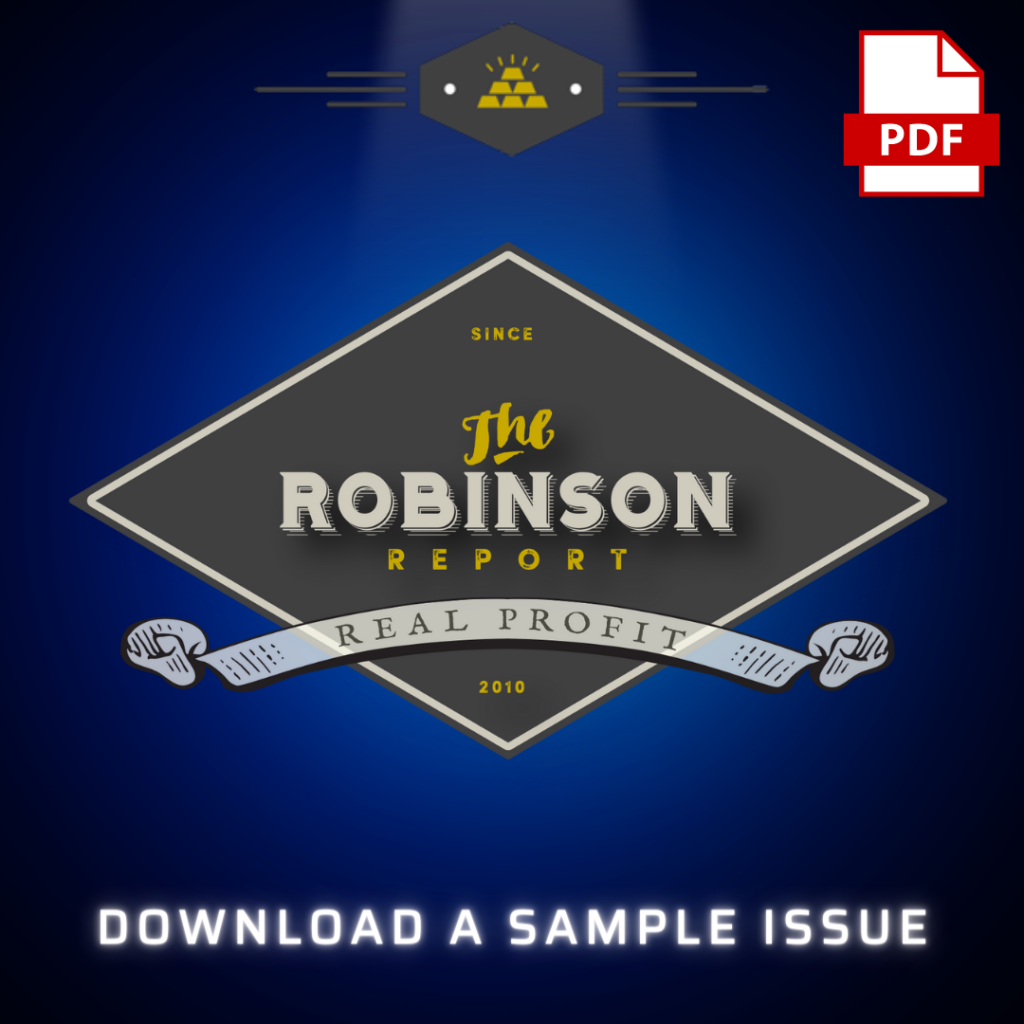 The Robinson Report is our flagship investing and trading journal, delivered every Sunday to all of our members in a convenient downloadable PDF report. Published by Followthemoney.com founder, Jerry Robinson, each issue is jam-packed with investing insights, commentary, trading ideas, uptrend alerts, and much more! Our weekend journal covers a wide range of asset classes, including stocks, ETFs, commodities, currencies, and cryptocurrencies, so you can diversify your portfolio and take advantage of opportunities across multiple markets.
But that's not all. Along with each PDF issue, our premium members also get access to a video commentary by Jerry Robinson, our founder and trend trading coach. In this commentary, Jerry delves even deeper into the topics covered in the PDF journal, sharing his personal insights and answering questions from members.
Our PDF journal and accompanying video commentary offer a powerful combination of expert analysis and practical advice, helping you stay ahead of the curve in today's fast-paced investment landscape.
Each edition of our journal includes:
Market analysis and trends: Our analysts provide an overview of the current market conditions, highlighting key trends and developments that may impact your investments.
Technical analysis: Our traders use cutting-edge technical analysis tools to identify potential entry and exit points for different asset classes.
Trading strategies: We provide our premium members with actionable trading strategies and long-term investment ideas. Our strategies are designed to help you maximize your profits while minimizing your risks.
Special reports: From time to time, we publish special reports that focus on specific markets or investment themes, providing our readers with in-depth analysis and insights.
Our journal is delivered in PDF format, making it easy for you to access it from anywhere, anytime. It's the perfect companion for busy investors and traders who want to stay on top of the markets without having to spend hours analyzing data.
Our members have been using The Robinson Report to stay on the right side of the market for years.
Become a premium member today to start receiving valuable insights and strategies that will help you take your trading and investing to the next level.