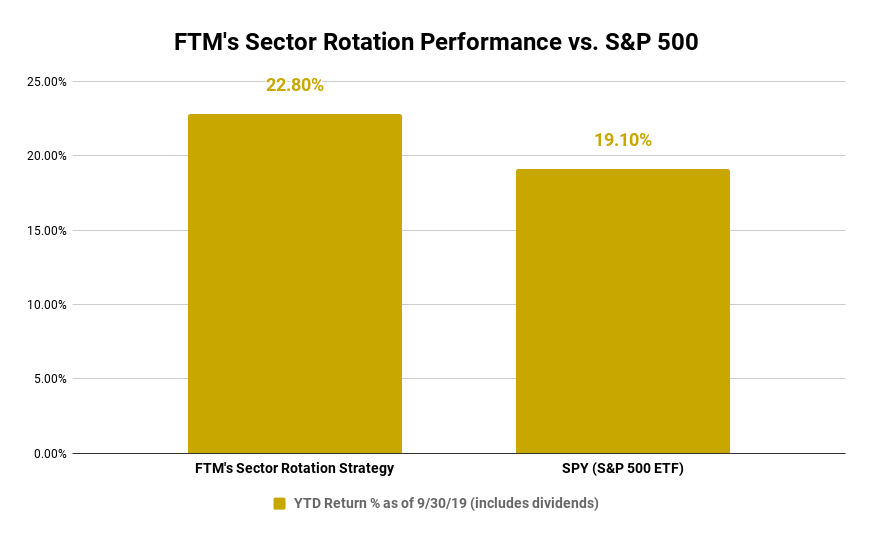 Each quarter we present up to three of the top S&P 500 sectors based upon trailing total returns (including dividends) relative strength, and our own technical and fundamental analysis.
(Read more about our methodology here.)
Members, log in here. Learn more about our Sector Rotation ETF Strategy here.
Not a member?