Each of our daily swing trading setups are designed to generate 1%-10% gains within 1 to 10 days.
Let us teach you how to hit "singles" in the stock market with our simple swing trading system.
Each of our daily swing trading ideas are delivered by email and/or text and include: a trigger price, a suggested stop loss price, a detailed annotated stock chart, and trade comments from Jerry Robinson and the FTM team.
Curious about our historical track record? View it by year below.

*The Total Potential Gain (TPG) % is the highest potential gain for the trade from the time the Trigger Price was reached until it hit the posted Stop Loss price.
**The Max Drawdown % is calculated by using the lowest price reached during the trade, from the time the Trigger Price was reached until it hit the posted Stop Loss price.
Not a Member?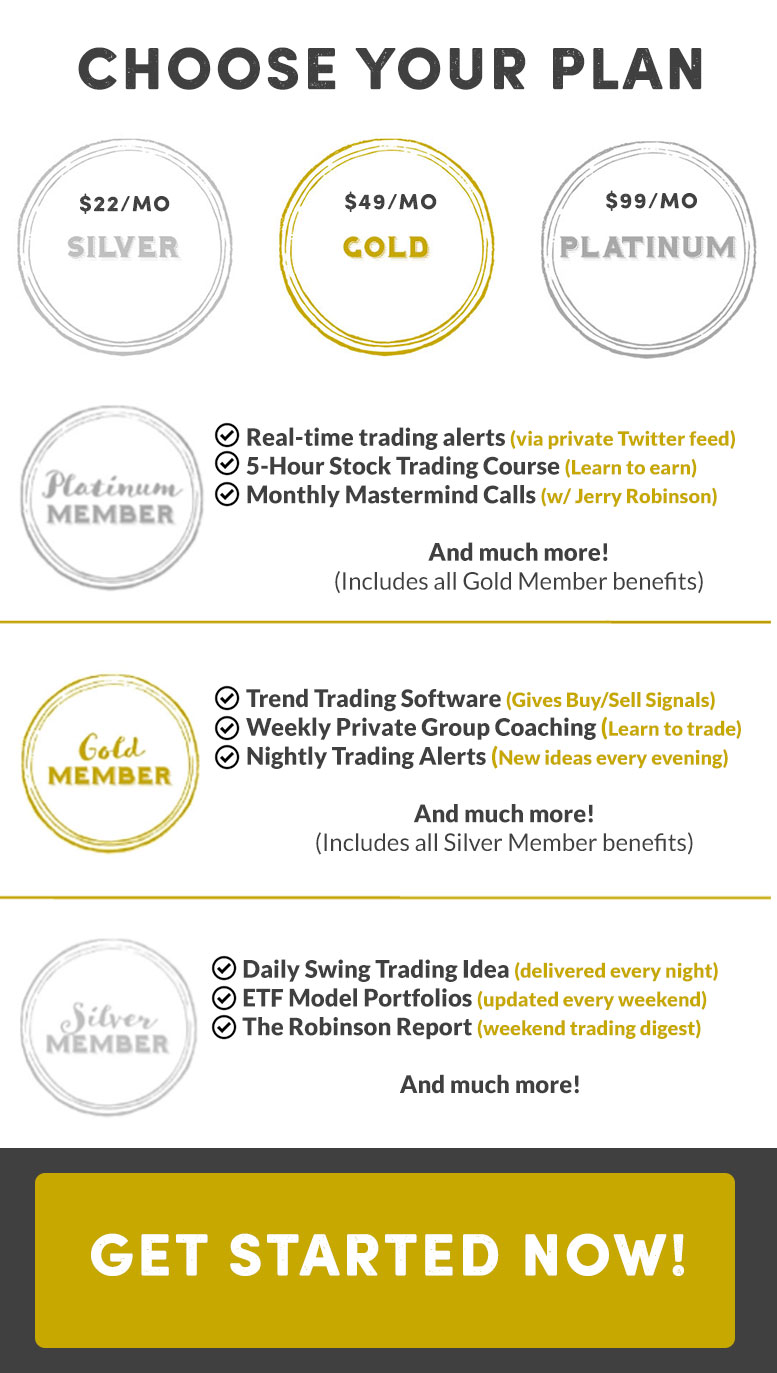 IMPORTANT DISCLAIMER
The trading ideas displayed on this page are taken from Jerry Robinson's personal
stock trading watchlist
. They are presented to our premium subscribers strictly for their informational and educational value. They are
NOT
specific buy recommendations. This is a "look over the shoulder" trading service giving you exclusive access to Jerry Robinson's current trading strategies. For most subscribers, this page will provide little more than entertainment value. But others may seek to replicate the trades made on this page. If so, you should know that trading stocks is risky and that it is possible to lose all of your trading capital. If you choose to trade, please know that you do so
at your own risk
. Jerry Robinson is not an investment advisor and does not provide specific stock investment advice. Always consult a trusted financial professional before making any investment decisions.
READ FULL DISCLAIMER.