cryptocurrency trend rankings for traders/investors
CRYPTO LEADERBOARD

What is the Crypto Leaderboard?
The Crypto Leaderboard helps investors/traders focus on the hottest markets right now. Each weekend, we rank the largest 50 cryptocurrencies by their relative trend strength and spotlight the top cryptos leaders (with suggested stop losses) on this page and in each weekend issue of The Robinson Report. (Updated every weekend.)
Gold and Platinum members login to view the current top-ranked cryptocurrencies in our Crypto Leaderboard!
Enjoy 24/7 online access to the Crypto Leaderboard rankings with new ranking updates every weekend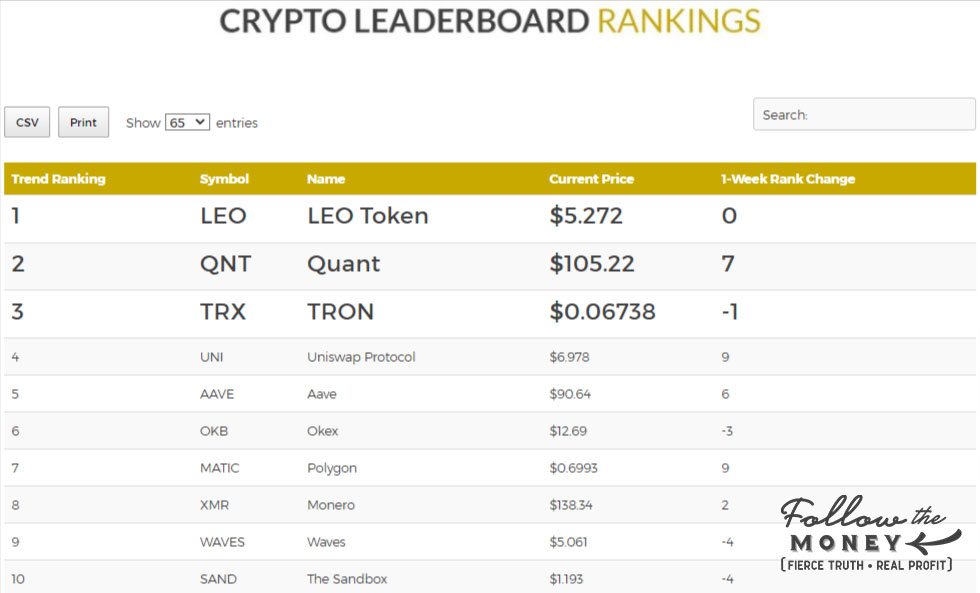 Get Jerry Robinson's commentary on the top three ranked cryptocurrencies each weekend in our Crypto Leaderboard Spotlight