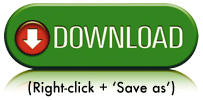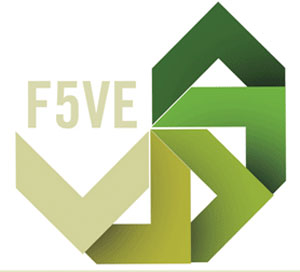 Today, financial literacy in America is at all-time lows. Despite a wealth of information, it seems Americans have never been so confused about money, credit, and how to create true wealth.
According to a new report released by Bankrate.com, nearly a third of Americans are living at risk of a personal financial crisis. Too much debt, too little savings, and practically no meaningful financial education has been the downfall of far too many American families.
On today's podcast, Jerry Robinson explains his powerful step-by-step wealth building process known as the Five Levels of Financial Freedom.
Jerry explains that you don't have to be a statistic. Instead, through wise planning anyone can achieve true financial security!
Full Screen View >>
Later, Precious Metals Advisor, Tom Cloud, provides an update for gold and silver investors.
ON TODAY'S PODCAST, YOU WILL LEARN MORE ABOUT:
– How to achieve true financial security through FTMDaily's Five Levels of Financial Freedom…
– Why you should have at least six months of food and water reserves at all times…
– How improper insurance protection can destroy even the best well-laid financial plans…
– Why developing multiple streams of income will be vital for every American in the days ahead…
Right click and save as to download this episode to your computer.
LINKS AND RESOURCES MENTIONED IN THIS EPISODE:
– Five Levels of Financial Freedom
– Look who's living on the financial edge
– How to Diversify Your Savings
– New! Precious Metals News & Commentary
– Today's Sponsor, Tom Cloud, provides a FREE Precious Metals Investor Kit – Download Now
THANKS FOR LISTENING!
Thanks for joining me again this week. Have something you'd like to share with me or one of our guests? Leave a note in the comment section below!
If you enjoyed this episode, please share it on Facebook, Twitter, and any other social media outlets. Help us spread the word!
Also, please leave an honest review for Follow the Money Weekly on iTunes! Ratings and reviews are extremely helpful and greatly appreciated! They do matter in the rankings of the show, and I read each and every one of them personally.
Thank you for your support! See you next week!
---
Listen on Youtube
---
Free Precious Metals Investing Resources

Here at FTMDaily, we believe that gold and silver are the best forms of money. We also believe that the current paper money system is going to eventually implode due to unsustainable debt levels. The beneficiaries of such an implosion would include hard assets like precious metals, commodities, and other tangible investments.
Most Americans have never purchased investment grade precious metals. FTMDaily seeks to inform the public on the benefits of owning precious metals. We have created many educational resources that will help any investor — whether novice or advanced — to better understand how to buy gold at the best time, and at the best price.

---
Recent Podcasts by Jerry Robinson
---