Want to Download the Podcast? Simply click the Spreaker icon above.
| | |
| --- | --- |
| | |
New Video! Tom Cloud's Precious Metals Market Update
Real-time Gold and Silver Prices
Want to speak with Tom Cloud? Call him direct at (800) 247-2812
---
Sign up for Tom Cloud's Precious Metals Investing News Alerts
Receive a FREE Gold Investor's Kit when you sign up below.
(We will never sell or share your email with anyone.)
---
---
About Tom Cloud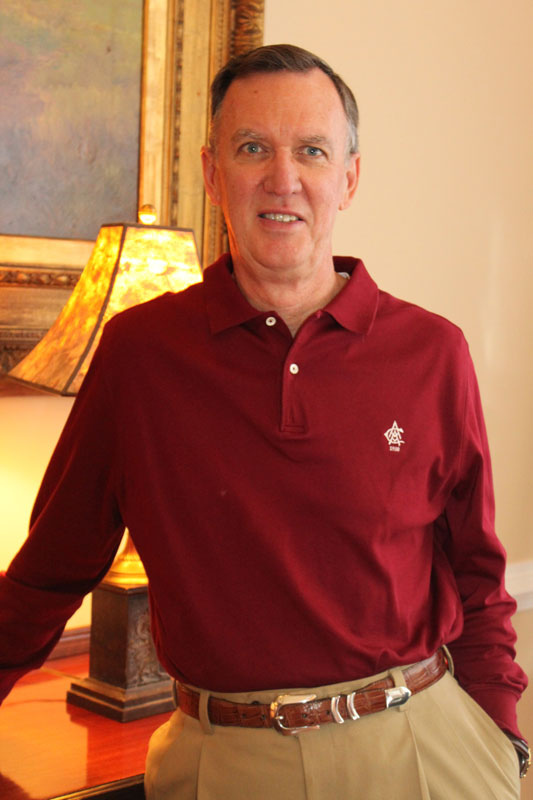 Thomas Cloud is the Chairman of the Board of Turamali, Inc. and has a long and successful advisory track record in both financial planning and tangible assets. His expertise as an financial counselor and thorough knowledge of the products he recommends has attracted an impressive list of individuals and major institutions from across the United States. He believes in combining his knowledge of scripture with his knowledge of investing. Since 1977, Mr. Cloud has devoted his attention to all areas of tangible asset investing offering a "hands on" approach to each and every Turamali, Inc. client. A graduate of the School of Business of the University of Georgia, Mr. Cloud has been approved in six states to teach CPE credits to lawyers and certified public accountants. He has served on the American Council for Tangible Assets Board (ACTA), a national lobbying group in Washington (1984-87), and the Advisory Board of Intercap, Ltd. (1983-88), which was one of the world's five largest money management firms. Additionally, he served on the Board of Directors of Willie Mays Enterprises, a financial consortium headed by Mr. Mays (1984-1994), and was selected to serve on the Advisory Board of Santa Fe Management, S.A., a prominent firm specializing in leveraged acquisitions and recapitalizations. Most recently, Mr. Cloud was appointed to the Board of Reference for the Christian Film and Television Commission. Further he is an active volunteer with the James Worthy Foundation for underprivileged children. Mr. Cloud also serves as President and CEO of two other firms, National Numismatic Associates (NNA) and National Historical Autographs (N.A.), both located in Atlanta, Georgia.
Mr. Tom Cloud, Precious Metals Expert On Call Serving clients since 1977
GREAT RATES
FREE SHIPPING
FREE INSURANCE
(Don't order your gold and silver from a call center and pay inflated prices! Speak directly with a trusted precious metals advisor.)
Call Now! (800) 247-2812 or (912) 638-3511
---
Where to Buy Gold and Silver?
We are often asked if we sell gold and silver. The answer is no.
Our own personal precious metals dealer of choice — and the exclusive precious metals sponsor of FTMDaily.com — is Tom Cloud. I have been a personal customer of Tom's for years and he has always treated me and my wife right. So naturally, I was grateful when he agreed to become the official precious metals sponsor of FTMDaily.com.
Mr. Tom Cloud has been a gold and silver dealer for over 35 years and offers a wide variety of precious metals at good prices. But the best part is the high quality service. In particular, I appreciate that Mr. Cloud can be reached directly by phone and is willing to share his experience and to answer questions about gold and silver.
If you would like to learn more about purchasing gold and/or silver from Mr. Tom Cloud, please call (800) 247-2812. (Mr. Cloud offers free shipping and insurance on your entire order when you tell him that FTMDaily.com sent you.)
Disclaimer/Disclosure: FTMDaily.com is a strictly an educational and informational website. We cannot give specific financial advice. You should always do your own due diligence before making any financial decisions. In the interest of full disclosure, please note that FTMDaily receives compensation from Tom Cloud as a sponsor. We have actually worked out an excellent deal for our customers which means you would pay less than calling him direct. You will never pay more by referencing FTMDaily when you call him. Instead, you will receive Tom's best specials as an FTMDaily listener! When you buy from Tom Cloud, know that you are supporting the ongoing financial education work here at FTMDaily.
Investor Education Webinar
Precious Metals Investing 101: Gold, Silver, Palladium
Recorded on October 3, 2019
---
Precious Metals Are — And Remain — the Primary Beneficiary of Poor Economic Policy
With gold and silver prices making new highs over the last several years, many investors are just now beginning to turn their attention to the precious metals markets. Gold and silver can play an important role in balancing your investment portfolio as it has traditionally offered a hedge of protection against out-of-control inflation, which most likely lies on the horizon in the U.S.
MORE FREE EDUCATIONAL WEBINARS & INVESTOR KIT
| | |
| --- | --- |
| Webinar #1: "Gold, Silver, and Diamond Investing"  | Webinar #2: "Fundamentals of Precious Metals Investing" |
| Webinar #3: "Precious Metals Investing 101"  | Download our Free Precious Metals Investor's Kit |
Gold and Silver Investing Articles
Please help us spread the word about FollowtheMoney.com on Facebook, Twitter,
and any other social media outlets.