NEW! LISTEN ON TUNEIN RADIO
TODAY'S PODCAST
Exposing the Conspiracy of the Rich
There are powerful forces working against you and your money. In today's podcast, Jerry and Jennifer discuss:
The three powerful financial forces that are working against you
Why you may have never had the choice to opt out of the Consumption Trap
Our modern era is like none before, in which people outsource their basic necessities
Plus, Jerry brings you his daily comments on the stock market and gold and silver prices. All this and more is right here on Follow the Money Daily!
Listen to Today's Podcast on Youtube
Links From Today's Podcast:
---

"A Daily Stock Trading Idea for Short-Term Traders"
— Subscribers Only —
Corporate Office Properties Trust (Ticker: OFC)
Trigger Price: 28.55
Stop Loss: $27.48
Trading Notes: Corporate Office Properties Trust is a REIT that owns and manages suburban office buildings across the mid-Atlantic region. New trigger forming at $28.55. Profit potential: 3%-5%.
Enter the Trading Room to View all Trading Activity >>
View our Trading Performance >>
---
Recent "Follow the Money Daily" Podcasts
---

"Daily Investment Trends for the Savvy Investor"
Skill Levels Are the Greatest Hiring Challenge for Start-ups
View the Daily Chart Archive >>
---
U.S. Financial Markets
Real-time Gold and Silver Prices
View Our Current Precious Metals Specials Here >>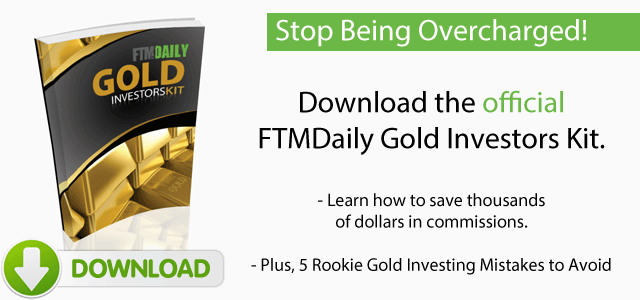 ---