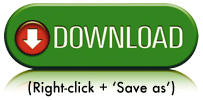 _________________________________
SHOW NOTES – Why Smart Investors Love Gold and Silver Prices Today
Plus, an interview with Sandstorm Gold CEO, Nolan Watson
SEGMENT ONE
An Interview with Precious Metals Advisor, Tom Cloud
If you listen to the mainstream financial press, you are likely wondering whether you should be selling all of your gold and moving all of your money to stocks. I believe that this would be a big mistake.
Goldman Sachs, for example, is telling clients to liquidate their existing gold holdings and to even consider shorting gold.
European bank, Societe Generale, has also forecast that gold prices will end the year below $1400 and will continue lower in 2014.
Even some Asian banks are getting in on the bearish action by telling clients to sell their gold.
There's only one problem with this logic… When the globe prints massive amounts of paper money, the price of hard assets goes up, not down, in the long-term.
In Segment One, economist and best selling author, Jerry Robinson, interviews veteran Precious Metals Advisor, Tom Cloud.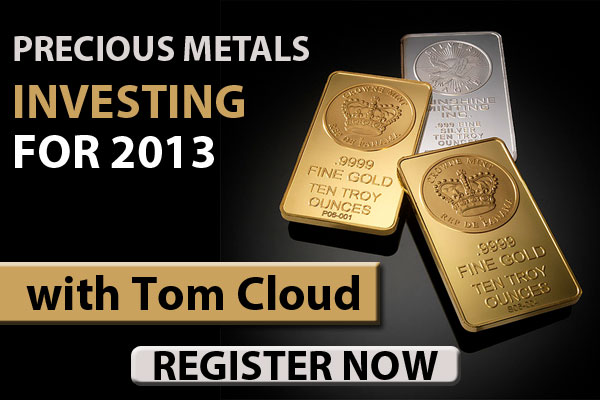 ---
Trading Cash For Cash Flow
An Interview with Nolan Watson (Sandstorm Gold Ltd, CEO)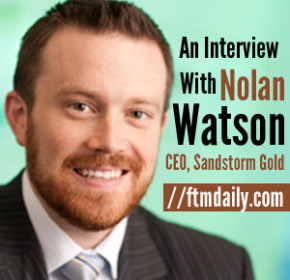 If you know anything about the mining industry, then you know the name Nolan Watson. As the CEO of Sandstorm Gold Ltd and Sandstorm Metals and Energy, the 34 year old mining executive has caught the attention of many in his industry.
This week, Nolan sits down with Follow the Money Radio to discuss the future of mining, the future of his two burgeoning companies, and how he has been able to accomplish so much in just 34 years on earth.
Don't miss this interview.
---
Sign up to receive the FTMWeekly Podcast and Jerry Robinson's articles in your email inbox every week
---
The Windsor Hum: New Documentary to Investigate Strange Noises in the Sky
An Interview with Adam Makarenko (Indie Filmmaker)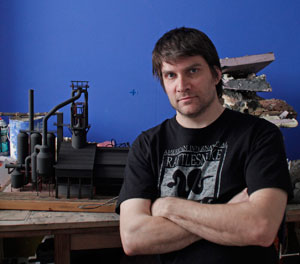 In 2011, Adam Makarenko stumbled across a handful of videos on Youtube describing a mysterious humming noise that was affecting local residents in the city of Windsor, Ontario. As a Canadian himself, Adam drove to Windsor to see if the reports were true. What he discovered led him to begin raising funds through crowdfunding to produce a documentary on the strange phenomena affecting Windsor.
In Segment Three, Jerry Robinson is joined by indie filmmaker, Adam Makarenko, as he talks about the strange activity going on in Windsor and explains how he is using online fundraising to finance his documentary.
---
Also on this week's program:
---
Please help us spread the word about FollowtheMoney.com on Facebook, Twitter,
and any other social media outlets.
Silver & Gold
Call 800-247-2812 now for the best prices on gold and silver coins and receive Free Shipping and Insurance when you mention Follow the Money.
Weekly Newsletter
Stay in the loop!
Sign up today to receive our
weekly e-newsletter.
FollowtheMoney.com Exclusives