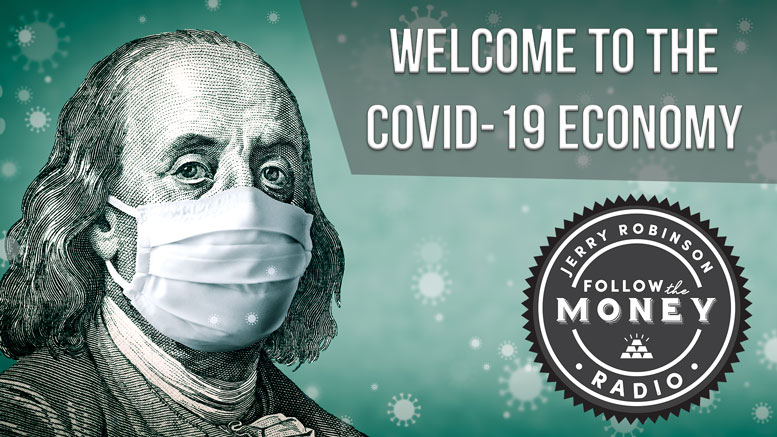 Segment 1: The Drowning U.S. Economy (and Politics)
Join economist Jerry Robinson as he explores the ongoing U.S. economic and political fallout from the global coronavirus pandemic.
Waking up the U.S. economy from an induced coma
Lack of preparation… the blame game is in full force in this election year
U.S. unemployment rate is around 20% and rising
The CBO forecasts that U.S. GDP will face its worst quarterly drop in history in Q2
Where is the free-market solution in the U.S. (the free market capitalist nation)?
Big government is making a huge comeback and the inequality gap is widening
The U.S. taxpayer just financed a massive corporate heist that not even his children will be able to pay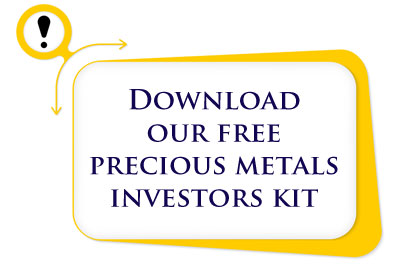 Have a question about gold or silver investing?
Call 800-247-2812 now for the best prices on gold and silver coins and receive Free Shipping & Insurance when you mention "Followthemoney.com"
Segment 2: The Historic Collapse of Oil Prices
Petrodollar expert Jerry Robinson provides his analysis on the unprecedented collapse of U.S. oil prices and why the U.S. is (not) responding to the economic attack.
Who started this oil price war that directly devastated the U.S. shale oil industry?
Where is President Trump's predictable name-calling?
Why are there ZERO repercussions for Saudi Arabia? (Hint: Petrodollar)
Is America in the "fat Elvis" stage?
Risk managers grade nations on their ability to handle stress. How is America doing?
The stock market is running higher on hope while the economy is sinking on reality
Segment 3: Economic Survival with Covid-19
With a new Great Depression in the U.S. on the horizon, trading coach Jerry Robinson shares potentially profitable bright spots in the economy.
It takes 21 days to form a new habit; Americans are shifting their focus
Many people have learned to work at home comfortably
A love of cooking is being rekindled
Farming is back on the minds of people in rural communities
The rise of telemedicine
Gamers' paradise as stay-at-home video gaming surges
Self-storage companies thrive as people downsize
Online education is booming
Multiple streams of income have never been more vital
Segment 4: The Final Word w/ Jerry Robinson
Jerry closes out today's show with a reminder that history repeats itself and those who disregard lessons learned have resigned themselves and those they serve to suffer the same consequences.