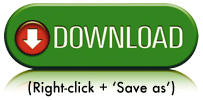 On today's show, economist and FTMDaily.com founder Jerry Robinson breaks down some of the latest underreported news headlines.
Later, Jerry is joined by two special guests. In his first interview, he is joined by Marcus Curtis. Marcus is an author, researcher, and a musician. On today's program, he discusses his latest self-published book, The Coming Global Currency Reset.
Then, Jerry is joined by Sama'a Al-Hamdani, an independent Yemen analyst, to discuss the humanitarian crisis unfolding in Yemen.
Precious metals advisor, Tom Cloud, will also be here with an update on the latest price action on gold and silver.
ON TODAY'S PODCAST, YOU WILL LEARN ABOUT
– How China just brokered a major deal with Pakistan that could unravel Western plans for the region…
– Why the military buildup in Russia and China is alarming the Pentagon…
– Why the smart money is beginning to move to the sidelines…
– What you should know about Iran, besides the obnoxious news headlines being pushed by the neocons…
– What you should know about a potential global currency reset…
– Hard-hitting facts about the current crisis in Yemen…
– How to self-publish your own e-book…
– And much more
(Right click and save as to download this episode to your computer)
RESOURCES MENTIONED IN THIS EPISODE
Jerry Robinson's Commentary
In segment one, Jerry Robinson provides his cutting-edge insights and analysis on many of the most underreported news headlines this week.
While the corporate-controlled media is paid to keep the masses focused on only a handful of issues that are important to their corporate masters, FTMDaily is free to focus on the stories that really matter. We are fiercely independent and will continue warning you about the coming economic collapse and the corruption behind it.
Below are the headlines that Jerry comments on in this first segment. Listen above to hear Jerry's analysis.
Related Links
Europe Turns To China (FTMWeekly Podcast)
China says Iran joins AIIB as founder member

Russia invites Iran to join key Eurasia trading bloc
Russia opens way to missile deliveries to Iran, starts oil-for-goods swap
Russia and Greece to ink Turkish Stream gas pipeline deal within days
China is adding a Pakistan-Iran gas pipeline to its revival of the old Silk Road
Northcom: China's Three Missile Submarines a 'Concern'
US vows to protest 'unsafe and unprofessional' Russian intercept of reconnaissance plane
Citi Economist Says It Might Be Time to Abolish Cash
Jamie Dimon warns next crisis could see 'more volatile' markets
The Simple Reason Mohamed El-Erian Has Most of His Money in Cash
Mobius Says China Stocks Face 20% Drop After Rising Too Fast
The hidden hand behind the Islamic State militants? Saddam Hussein's.
Hillary Clinton Announces 2016 Presidential Bid
Groups backing Ted Cruz raise $31 million in a single week
New! Premium Precious Metals Weekly Charts!
While gold, silver, palladium, and platinum have all suffered in recent years, we believe that the current downtrends will eventually end and give way to a new major uptrend.
As we anticipate these new uptrends, FTMDaily has begun providing weekly precious metals trend analysis to all of our FTM Insiders and Pro Traders.
Our weekly trend analysis on gold, silver, palladium, and platinum will keep you "in the know" on the metals. You will know the current trend at all times.
And when the new major uptrend begins, you will know immediately.
This means more profits and a better entry price for the next leg up.
You can learn more specifics about our new precious metals trend analysis here.
Related Links
CHART: Gold Prices Strengthen As Major Buy Signal Looms
Free Precious Metals Investing Resources

Here at FTMDaily, we believe that gold and silver are the best forms of money. We also believe that the current paper money system is going to eventually implode due to unsustainable debt levels. The beneficiaries of such an implosion would include hard assets like precious metals, commodities, and other tangible investments.
Most Americans have never purchased investment grade precious metals. FTMDaily seeks to inform the public on the benefits of owning precious metals. We have created many educational resources that will help any investor — whether novice or advanced — to better understand how to buy gold at the best time, and at the best price.
An Interview with Marcus Curtis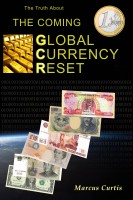 There are many people who believe there is a global currency reset coming soon. But today's guest, Marcus Curtis, is not one of them.
In this interesting interview, Marcus Curtis explains how FTMDaily has influenced his financial outlook and shares some intimate details about how going astray from our financial advice actually led him into trouble.
Marcus is here today to share his thoughts about the concept of a global currency reset, the Iraqi dinar, and even provides tips on how to successfully publish your own e-book.
You can find his ebook online here.
An Interview with Sama'a Al-Hamdani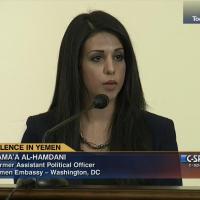 In our final interview, we are joined by Sama'a Al-Hamdani, an independent Yemen analyst, who provides an eye-opening look at the current humanitarian crisis in Yemen.
Deadly clashes and air strikes led by Saudi Arabia have devastated Yemen. Over 600 civilian deaths have already been confirmed and many more have been injured. Thousands more have been forced to leave their homes while many are suffering with little or no food and water.
Yemen is an extremely poor country and now that the bombs have begun to fall, most media outlets have been silent.
As a former Yemeni citizen, Sama'a provides unique insights into what is really happening on the ground and what those of us in the West should know.
You can follow Sama'a on Twitter here.
Thanks for joining me again this week. Have something you'd like to share with me or one of our guests? Leave a note in the comment section below!
If you enjoyed this episode, please share it on Facebook, Twitter, and any other social media outlets. Help us spread the word!
Also, please leave an honest review for Follow the Money Weekly on iTunes! Ratings and reviews are extremely helpful and greatly appreciated! They do matter in the rankings of the show, and I read each and every one of them personally.
Thank you for your support! See you next week!
Recent Podcasts by Jerry Robinson
---