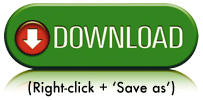 On today's show, economist and FTMDaily.com founder Jerry Robinson provides his unique insights into several of this week's underreported news headlines.
Later, Precious Metals Advisor, Tom Cloud, provides an update for gold and silver investors.
ON TODAY'S PODCAST, YOU WILL LEARN ABOUT:
– CERN's latest announcement to restart its Large Hadron Collider on March 15… at double power!
– How Google is preparing to launch a game-changing shift in its search engine algorithm… which could have a major impact on many small business websites.
– Why Saudi Arabia is a much bigger threat than Iran, despite what the Netanyahu/GOP/FoxNews machine says.
– Why Russian/U.S. relations are even worse than you imagined…
– And why the Apple Watch could make the transition to a cashless society much easier…
Right click and save as to download this episode to your computer.
RESOURCES MENTIONED IN THIS EPISODE:
– Market Barometer Alert System
– New! Precious Metals News & Commentary
– Today's Sponsor, Tom Cloud, provides a FREE Precious Metals Investor Kit – Download Now
---
See Expanded Show Notes Below (Subscribers Only)
Subscribe Now for Expanded Show Notes
Click here
to get access to our expanded show notes.
Free Precious Metals Investing Resources

Here at FTMDaily, we believe that gold and silver are the best forms of money. We also believe that the current paper money system is going to eventually implode due to unsustainable debt levels. The beneficiaries of such an implosion would include hard assets like precious metals, commodities, and other tangible investments.
Most Americans have never purchased investment grade precious metals. FTMDaily seeks to inform the public on the benefits of owning precious metals. We have created many educational resources that will help any investor — whether novice or advanced — to better understand how to buy gold at the best time, and at the best price.

---
THANKS FOR LISTENING!
Thanks for joining me again this week. Have something you'd like to share with me or one of our guests? Leave a note in the comment section below!
If you enjoyed this episode, please share it on Facebook, Twitter, and any other social media outlets. Help us spread the word!
Also, please leave an honest review for Follow the Money Weekly on iTunes! Ratings and reviews are extremely helpful and greatly appreciated! They do matter in the rankings of the show, and I read each and every one of them personally.
Thank you for your support! See you next week!
---
Listen on Youtube
Recent Podcasts by Jerry Robinson
---