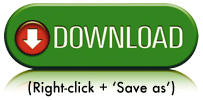 On today's show, economist and FTMDaily.com founder Jerry Robinson shares four of his economic forecasts that will literally shake America to it's core.
Later, Jerry provides a geopolitical update covering several topics including Saudi Arabia and Iran.
Listen to today's podcast to hear all of Jerry's commentary and analysis…
Later, Precious Metals Advisor, Tom Cloud, provides a cutting-edge update for gold and silver investors.
ON TODAY'S PODCAST, YOU WILL LEARN ABOUT
– Why the biggest stock market crash in America's history still lies ahead…
– The specific headline to watch for that will signify the collapse of the U.S. dollar…
– Why there has never been a better time to move out of the big city and into the countryside…
– Why the European Union (and the Euro) is here to stay…
– Why platinum prices could rise strongly in the coming months and years…
– How one European nation just stood up to Saudi Arabia over its dismal human rights record — and was then immediately scolded by the rich oil sheiks in Riyadh. (Plus, the latest on Rand Paul's recent call for a U.S. boycott of Saudi Arabia.)
– And much more
(Right click and save as to download this episode to your computer)
RESOURCES MENTIONED IN THIS EPISODE
1. The biggest stock market crash in U.S. history still lies ahead. We estimate that the U.S. stock market will crash 50%-60% from its peak. The question, of course, is always about the timing. While no one knows, we do actively monitor the U.S. stock market with our Market Barometer.
2. The U.S. dollar will crash when the petrodollar system finally implodes. Listen to the show to hear what headlines to watch for… Also, learn more about the Petrodollar system here.
3. The European Union — and the Euro — are here to stay. In fact, we believe that the European Union is an integral step towards a global government and currency. Listen to the show to learn why…
4. Chaos will fill America's cities as government services will decline. This is why I moved my family out of the city and into the countryside. We saw the 'writing on the wall' and are now committed to sustainable living.
Related Links
Global Platinum Shortages
According to the Platinum Quarterly report, released by the World Platinum Investment Council, global platinum demand outstripped supply by 700,000 ounces in 2014. This is the third consecutive annual shortage of platinum and 2015 is turning out to be no different as analysts expect another deficit this year. Automotive, jewelry, and investment demand are all forecast to increase in the coming year. Platinum is a unique precious metal with unique properties that make it invaluable in certain industrial applications. However, we believe its investment potential is still greatly underappreciated by most global investors.
Related Links
Real-Time Platinum Price, News, and Commentary
In this final segment, Jerry Robinson provides an important geopolitical update with special commentary on Saudi Arabia and Iran.
Related Links
New! Premium Precious Metals Weekly Charts!
While gold, silver, palladium, and platinum have all suffered in recent years, we believe that the current downtrends will eventually end and give way to a new major uptrend.
As we anticipate these new uptrends, FTMDaily has begun providing weekly precious metals trend analysis to all of our FTM Insiders and Pro Traders.
Our weekly trend analysis on gold, silver, palladium, and platinum will keep you "in the know" on the metals. You will know the current trend at all times.
And when the new major uptrend begins, you will know immediately.
This means more profits and a better entry price for the next leg up.
You can learn more specifics about our new precious metals trend analysis here.
Related Links
CHART: Gold Prices Strengthen As Major Buy Signal Looms
Free Precious Metals Investing Resources

Here at FTMDaily, we believe that gold and silver are the best forms of money. We also believe that the current paper money system is going to eventually implode due to unsustainable debt levels. The beneficiaries of such an implosion would include hard assets like precious metals, commodities, and other tangible investments.
Most Americans have never purchased investment grade precious metals. FTMDaily seeks to inform the public on the benefits of owning precious metals. We have created many educational resources that will help any investor — whether novice or advanced — to better understand how to buy gold at the best time, and at the best price.
Thanks for joining me again this week. Have something you'd like to share with me or one of our guests? Leave a note in the comment section below!
If you enjoyed this episode, please share it on Facebook, Twitter, and any other social media outlets. Help us spread the word!
Also, please leave an honest review for Follow the Money Weekly on iTunes! Ratings and reviews are extremely helpful and greatly appreciated! They do matter in the rankings of the show, and I read each and every one of them personally.
Thank you for your support! See you next week!
Recent Podcasts by Jerry Robinson
---