Podcast: Play in new window | Download () | Embed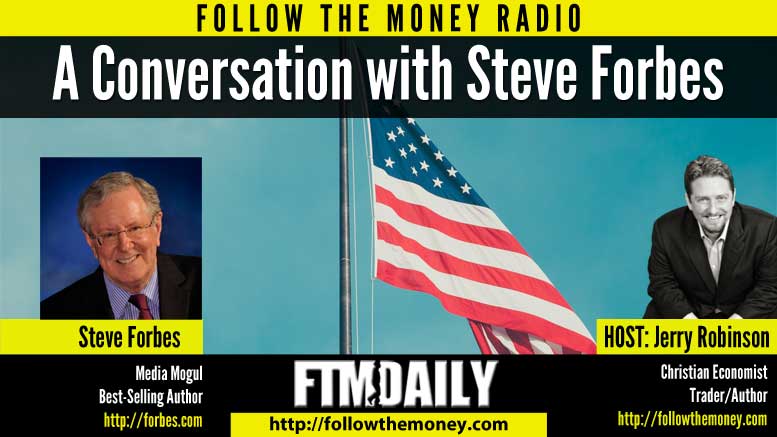 PODCAST: A Conversation With Steve Forbes
Welcome to this week's edition of Follow the Money Weekly Radio!
In this week's broadcast, Christian economist Jerry Robinson turns the spotlight on Donald Trump and the 2016 election with media mogul and former presidential candidate Steve Forbes. Also, Tom Cloud provides an important update about the precious metals markets. >
Subscribe
on iTunes |
Download

Segment 1: Steve Forbes: Why I'm Voting For Trump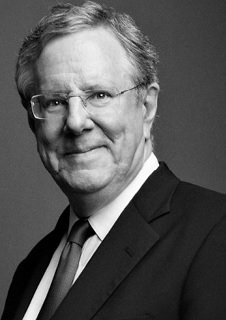 Steve Forbes shares why he is supporting Presidential candidate Donald Trump and provides thought-provoking insight on:
Trump's controversial platform
The explosive Wikileaks release of DNC documents
Reforming the Federal Reserve
The implications of Brexit and the future of the EU
Additional Reading Links
"Reviving America" by Steve Forbes
Segment 2: Precious Metals Market Update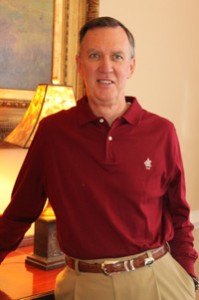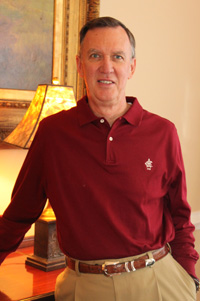 Precious metals advisor Tom Cloud reports on the latest market events impacting the price of gold and silver. Some of this week's highlights include:
How much gold does the U.S. really hold?
Surging gold buying activity
Significant change in Sharia Law
Exclusive, startling news out of Venezuela
SPECIAL WEBINAR THIS FRIDAY!
Look for urgent and exciting news in our SPECIAL PRECIOUS METALS WEBINAR with Jerry Robinson and Tom Cloud this Friday! Watch your email for details…
Request your free Gold Investors Kit now
---
Call 800-247-2812 now for the best prices on gold and silver coins and receive Free Shipping & Insurance when you mention FTMDaily.
Segment 3: FTM Weekly News Report
Peer-to-peer lending growing in South Korea (Bloomberg)
Clinton connections to Russia (WSJ)
ISIS threats to British and American churches (Constitution)
AUGUST EXCLUSIVE DISCOUNT: SAVE $50 on the annual Platinum member Membership! 
Use coupon code: PRO50

If you enjoyed this week's episode, please share it on
Facebook
,
Twitter
, and any other social media outlets. Help us spread the word!
One of the best ways to promote our work is to leave an honest review for Follow the Money Weekly on iTunes! Ratings and reviews are extremely helpful and greatly appreciated! They do matter in the rankings of the show, and I read each and every one of them personally. Thank you for your support! See you next week!

---
Join the FTMDaily Community
Sign up to get the FTMDaily Podcast delivered straight to your inbox
We value your privacy and will never share your email
Recent Podcasts by Jerry Robinson
incoming searches: steve forbes
image credit: Pexels