Podcast: Play in new window | Download (Duration: 50:17 — 92.1MB) | Embed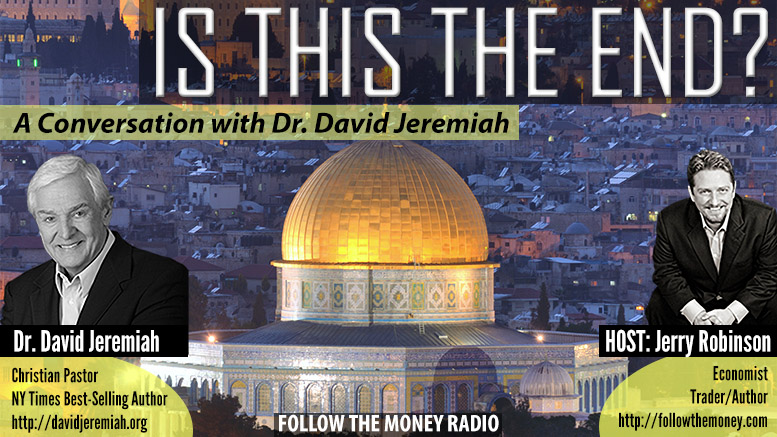 Is This The End? A Conversation with Dr. David Jeremiah
Welcome to this week's edition of Follow the Money Weekly Radio!
In this week's broadcast, Jerry Robinson is joined by fellow author and world-renowned Pastor David Jeremiah in a compelling and encouraging discussion of Dr. Jeremiah's latest book, "Is This The End?: Signs of God's Providence in a Disturbing New World."
Also, p
recious metals expert Tom Cloud reports on the current events impacting the price of gold and silver.
>
Subscribe
on iTunes |
Download

Segment 1: Markets Rally Around Trump Victory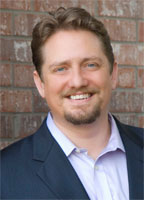 In this segment, Jerry reminds us of the tremendous value of the highly informative teachings available through FTM's Income University, and comments on the fresh enthusiasm in the stock market.
Are you interested in creating 22 new streams of income?
The fascinating intersection between economics and theology
President-elect Trump breathes optimistic anticipation into the markets
Janet Yellen speaks for the first time since the election
Segment 2: An Interview with Dr. David Jeremiah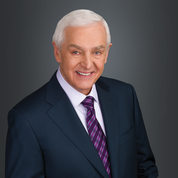 Dr. David Jeremiah is a highly respected Pastor, Bible Teacher, 9-Time New York Times Best-selling Author, and Nationally Syndicated TV and Radio Host.  In his new book, "Is This The End?: Signs of God's Providence in a Disturbing New World", Dr. Jeremiah tackles some of the critical issues facing America.  He then shares the only eternal solution to the increasing chaos and sorrow that is plaguing America and the world. 
Is this the end of America?
What is the biblical view of immigrants?
Are there any moral lessons to be learned from the American Revolution?
Is there an opportunity for a "reset" in America?
American intolerance: "Christians are being squeezed"
Reality Check: Which God are we serving?
The ultimate inalienable freedom
Recommended Reading
"Is This the End?: Signs of God's Providence in a Disturbing New World" by Dr. David Jeremiah
7 Inconvenient Biblical Facts About "Illegal" Immigrants
LEARN TO TRADE

: JOIN OUR TRADING COMMUNITY AND UNLOCK ACCESS!
Join 2 Live Trading Conference Calls w/Jerry Robinson Every Week!

Segment 3: The Precious Metals Market Update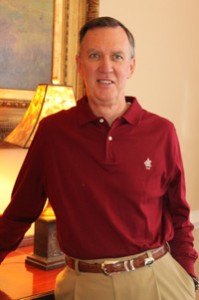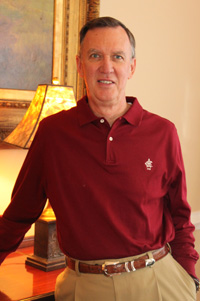 With over 40 years of market experience, precious metals expert Tom Cloud brings us his perspective of what lies ahead for gold and silver.  Topics include:

Dollar hits remarkable 14-year high

Bizarre: the dollar and gold are simultaneously strong

Will we finally learn how much gold is in Fort Knox?
Gold continues to be a "phenomenal hedge"
Is a return to the gold standard in America's future?
Request your free Gold Investors Kit now
---
Call 800-247-2812 now for the best prices on gold and silver coins and receive Free Shipping & Insurance when you mention FTMDaily.
If you enjoyed this week's episode, please share it on Facebook, Twitter, and any other social media outlets. Help us spread the word!
One of the best ways to promote our work is to leave an honest review for Follow the Money Weekly on iTunes! Ratings and reviews are extremely helpful and greatly appreciated! They do matter in the rankings of the show, and I read each and every one of them personally. Thank you for your support! See you next week!

---
Join the FTMDaily Community
Sign up to get the FTMDaily Podcast delivered straight to your inbox


We value your privacy and will never share your email
Recent Podcasts by Jerry Robinson
incoming searches: gold, 2016 election, Dr. David Jeremiah, Is This The End, Jerry Robinson, streams of income
image credit: Shutterstock