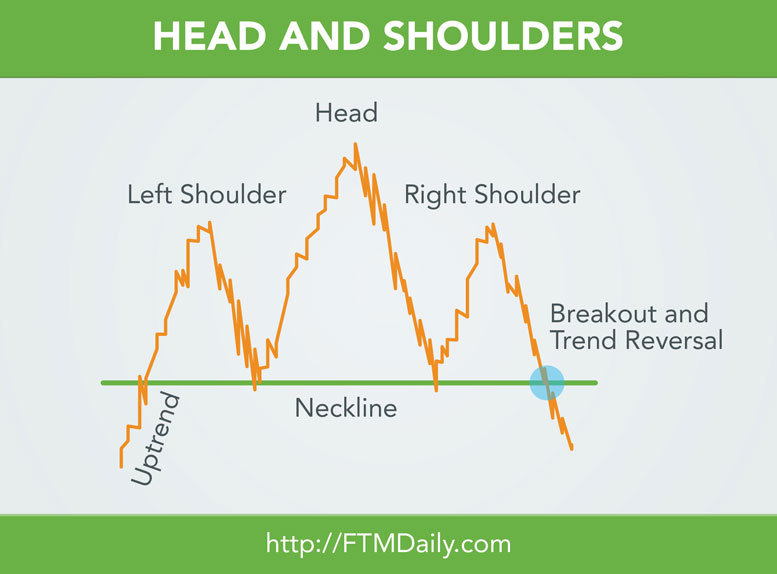 CHART SCHOOL: The Head and Shoulders Stock Chart Pattern
The head and shoulder formation is one of the most popular reversal patterns and often indicates a shift in the underlying trend. Because this is one of the most common patterns that occur near market tops and bottoms, it is an important pattern to be able to identify on a chart.
The head and shoulders stock chart pattern consists of a left shoulder, a head, a right shoulder and a neckline.
The left shoulder begins to form after an extensive price rally, which almost always occurs on heavier than normal volume. While volume is often strong as the first part of the left shoulder is formed, the last half of the left shoulder, which occurs as prices decline, typically comes on lower than normal volume.

Learn more about Jerry Robinson's Daily Trade Setups
Next, prices rally higher to form the left side of the head, typically on larger than normal volume levels. The decline, which forms the right side of the head tends to come on weaker volume.
Finally, the right shoulder is formed as prices rise, but remain below the peak levels created by the head. The formation of the right shoulder tends to occur on weaker volume levels than the left shoulder or head formation.
The neckline is discovered by drawing a line across the bottoms of the right and left shoulders and the head.
The reversal pattern is confirmed, and the sell signal occurs, when prices fall below this neckline after forming the right shoulder.
Below is a real example that illustrates this pattern.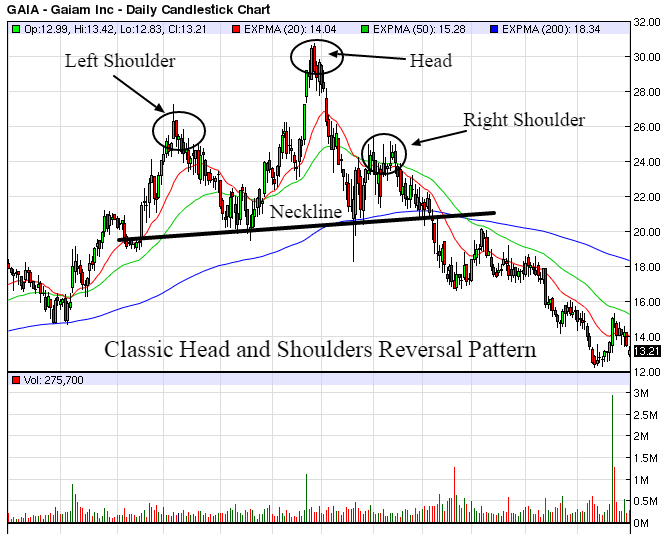 As you can see from this example, the neckline will not always be perfectly horizontal. Nevertheless, when this pattern appears on a chart, there is a good chance that the uptrend is over and a new downtrend is forming.
Until next time,
Jerry Robinson
Stock Trading University Podcast
---
— Paid subscriber access only —
View our Plans and Pricing here
FTMDaily News Feed on Twitter
Tweets by @FTMDaily