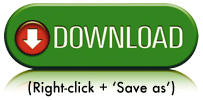 On today's show, economist and FTMDaily.com founder Jerry Robinson shares some of the major moves he is making with his own investments as the stock market reaches new highs. Since December of 2009, Jerry has been riding the uptrend in U.S. stocks higher.
However, at the end of 2014 and the beginning of 2015, Jerry began looking to lock in his gains as U.S. stocks touched new all-time highs.
According to Jerry: "I just don't believe that the rewards of maintaining my buy-and-hold positions outweighs the severe risks that exist on the downside. While no one knows how much higher this massive Fed-induced market rally could go, I am content now to "cash in my chips" and focus the money I have left in the market on swing trading and position trading."
Jerry adds: "I believe that the majority of the gains that remain to the upside of this market will be enjoyed by stock pickers, traders, and speculators."
In addition, Jerry also announces that he will be temporarily closing his popular P.A.C.E. Investment Portfolio. The P.A.C.E. Portfolio, which Jerry has managed since creating it back in 2009, has outperformed the market nearly every year since its inception. However, he has now decided to close the portfolio to focus more specifically on strategic trades.
According to Jerry: "There will be a lot of money made by traders who have a system in the coming weeks, months and years. That's why I created Trigger Trade Pro… to empower the average investor with a system that can help him beat the market through powerful trading strategies and ideas."
You can a side-by-side comparison of our trading services here.
Later, Precious Metals Advisor, Tom Cloud, provides an update for gold and silver investors.
ON TODAY'S PODCAST, YOU WILL LEARN:
– Why Jerry Robinson is cashing out of ALL of his "Buy and Hold" stock market positions right now…
– Why wise traders and smart speculators will earn most the gains left in this historic market rally…
– What your stock broker doesn't want you to know…
– And much more…
Right click and save as to download this episode to your computer.
LINKS AND RESOURCES MENTIONED IN THIS EPISODE:
– Market Barometer Alert System
– New! Precious Metals News & Commentary
– Today's Sponsor, Tom Cloud, provides a FREE Precious Metals Investor Kit – Download Now
---
Free Precious Metals Investing Resources

Here at FTMDaily, we believe that gold and silver are the best forms of money. We also believe that the current paper money system is going to eventually implode due to unsustainable debt levels. The beneficiaries of such an implosion would include hard assets like precious metals, commodities, and other tangible investments.
Most Americans have never purchased investment grade precious metals. FTMDaily seeks to inform the public on the benefits of owning precious metals. We have created many educational resources that will help any investor — whether novice or advanced — to better understand how to buy gold at the best time, and at the best price.

---
THANKS FOR LISTENING!
Thanks for joining me again this week. Have something you'd like to share with me or one of our guests? Leave a note in the comment section below!
If you enjoyed this episode, please share it on Facebook, Twitter, and any other social media outlets. Help us spread the word!
Also, please leave an honest review for Follow the Money Weekly on iTunes! Ratings and reviews are extremely helpful and greatly appreciated! They do matter in the rankings of the show, and I read each and every one of them personally.
Thank you for your support! See you next week!
---
Listen on Youtube
Recent Podcasts by Jerry Robinson
---