WHAT'S YOUR EXIT STRATEGY?
As Market Soars, Remember Your Exit Strategy
FollowtheMoney.com – Since identifying the strong primary uptrend that began in U.S. stocks back in late 2009, FollowtheMoney.com has been riding these markets higher. Despite a few short-term bearish secondary trends that have attempted to bring this market down, the current Fed-inspired stock rally has sailed through each turbulent pullback.
The current optimism found among stock investors is ill-advised, however, as this current Fed-inspired rally is going to end badly.
Very badly…
Stock investors are sitting on wild amounts of leverage right now.
So, if it is true that the market is overdue for another sharp correction, then we should be asking ourselves a very important question: "When, exactly, will the next market correction occur?"
But any attempt to answer such an impossible question is nothing more than a fool's errand. The only way to know — with a certainty — which way the markets will move tomorrow is to be in possession of insider information, which is illegal. Those who possess such information risk landing in the slammer for at least a few years.
WARNING: Since the 2008 economic crisis, the internet has become awash in poor economic advice from "armchair" economists who offer their most morbid prognostications based upon unique "inside" information. Of course, this "secret" information often comes at a steep price. But it can be yours for "just a small fee," please. I am stunned by the economic misinformation that is being passed about and paraded throughout the internet each and every day. Sadly, many people take financial advice from such strangers, despite their poor track record. I strongly encourage you to take an inventory of your information sources online as we head into the rest of 2014. There are going to be numerous false predictions regarding the market's demise. Those who understand how devastating the next major stock market collapse will likely be should take note as one simple misstep could cost a fortune.
But forget for a minute that making "market predictions" is a fruitless and impossible task. Even it were somehow possible, the massive market distortions created by the Federal Reserve's inept monetary policies would render any market forecasts "dead on arrival."
Don't buy into the sales hype and the market opinion. Wise investors must learn to cut through the panic and the noise. This is admittedly difficult in our era of non-stop 24/7 news cycles. However, this balanced wisdom is imperative for those who desire to be good stewards of their finances.
I don't know exactly "when" the market correction will occur. But I do know what I am going to do when the market changes direction. In many ways, that is just as important.
So, what about you? What's your exit strategy? You should definitely have one if you are currently invested in the U.S. stock market. If you don't, be sure to check back tomorrow when I will share a watch list of investments that I plan on buying when the market trend begins to shift lower.
Until tomorrow,
Jerry Robinson
---
Inside this Issue
---

"Preparing — and Profiting — From the Coming Collapse"
U.S. stocks continue to climb higher as a potentially tough earnings season looms…
More hype surrounding the similarities between the 1982-1987 rally/crash and the current rally.
In the first three weeks since relaunching the American Eagle platinum coins on March 10, the U.S. Mint sold some 10,000 ounces
A similar surge began in 2006, peaking in July 2007, three months before the market peak.
Debt collectors are pursuing one in seven Americans—and often screwing up.
What is that they say about "stones" and "glass houses?"
Fashion designers flock to New York, Texas has an outsize share of petroleum engineers, and Floridians are much more likely to be motorboat operators than are other Americans.
View the Investor Wire Archive >>
---

"Here's a List of Stocks On Our Our Trading Radar Today"
You are attempting to view premium content for subscribers only. If you are a subscriber, log in here. If you are not currently subscribed, you can learn more here.
---
U.S. Financial Markets
Real-time Gold and Silver Prices
Precious Metals Market Update with Tom Cloud
---

"World News Headlines That We Are Tracking"
More pressure on the failing petrodollar system…
The problem has gotten worse in recent years as state and local governments have cut back on mental health services for financial reasons.
"The biggest risk is aftershocks…"
"Digging a hole and praying for rain is not going to work…"
New study reveals vegetarians were twice as likely to have allergies, a 50 percent increase in heart attacks and cancer.
---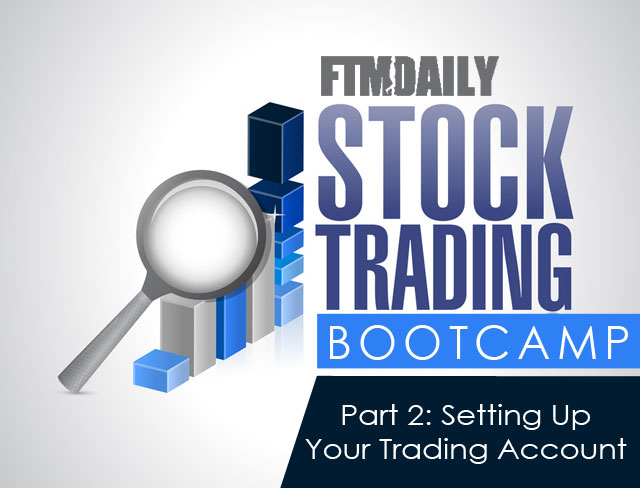 Stock Trading Bootcamp 2014: Part II
Broadcast Every Saturday Morning – Hosted by Jerry Robinson


Topic: In Part II of our Stock Trading Bootcamp podcast series, Jerry Robinson explains step-by-step how to set up an online stock trading account.
Download Now >>
(Right click link above and 'save as' to your device)
Read This Week's Show Notes >>
Other Listening Options
---

"Daily Investment Trends for the Savvy Investor"
You are attempting to view premium content for subscribers only. If you are a subscriber, log in here. If you are not currently subscribed, you can learn more here.
View the Daily Chart Archive >>
---

"A Daily Stock Trading Idea for Short-Term Traders"
— Subscribers Only —
You are attempting to view premium content for subscribers only. If you are a subscriber, log in here. If you are not currently subscribed, you can learn more here.
Trade Alert – April 3
We just sold GLW for a 5.21$ profit!!
Enter the Trading Room to View all Trading Activity >>
View our Trading Performance >>
Not a subscriber? Learn more here >>
---


"A Daily Dose of Financial Wisdom from God's Word"

"A man will be satisfied with good by the fruit of his words, and the deeds of a man's hands will return to him."
Proverbs 12:14
---
---