'STOCKS HIT ALL-TIME HIGH'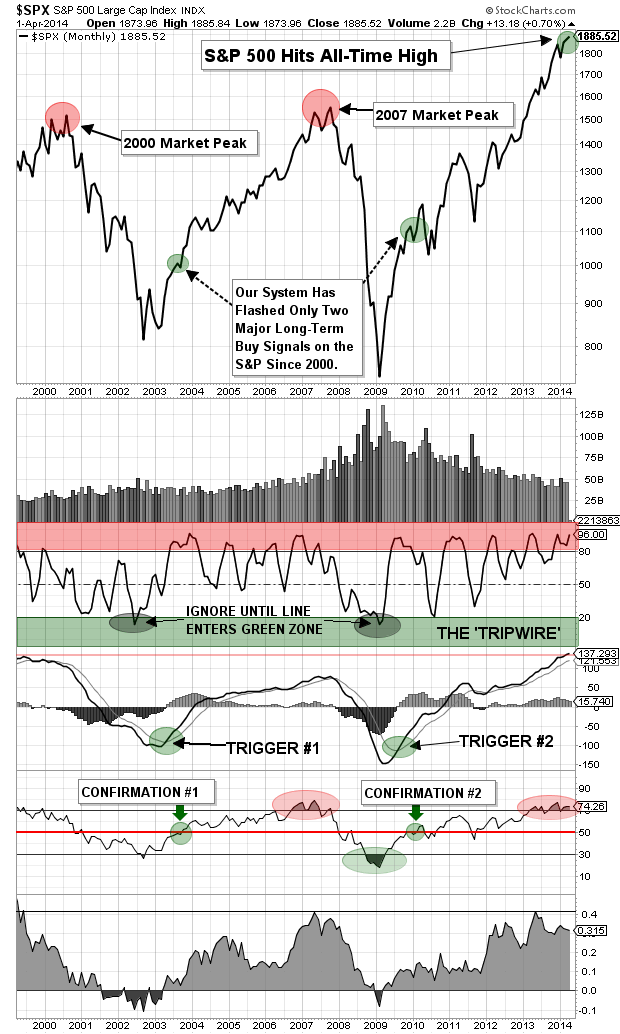 Market Uptrend Intact as U.S. Stocks Climb To New All-Time Highs
FTMDaily.com – Here at FTMDaily, we provide both short-term "swing" trading ideas and long-term "position" trading ideas. With the major U.S. stock indices reaching new highs, I figured today we would examine the "long-term" buy signals that our Trigger Trading system has provided over the past 15 years. During that 15 year span, we have only issued two multi-year buy signals on U.S. stocks. The first time occurred back in 2003 in the wake of the dot-com bubble and 9/11 inspired recession. The second buy signal triggered in the final months of 2009, after the massive 2007-2008 financial crisis.
While we have issued numerous short-term buy and sell signals on U.S. stocks since 2009, the primary trend has been up… and we have remained long. We will continue to remain long on U.S. stocks until our system alerts us to a change in the primary trend.
All markets move in one of three primary directions: up, down, and sideways. When the market trend is moving higher, our Market Barometer is GREEN. When the uptrend begins to weaken, the Market Barometer turns YELLOW. And when the trend fully shifts from an uptrend to a downtrend, the Market Barometer turns RED.
Right now, the FTM Market Barometer shows that U.S. stocks remain locked in a strong and undeniable uptrend.
When will this uptrend change and when will the markets begin moving lower? No one knows. That's why I created our Market Barometer, which measures 10 important broad stock market indicators every single evening after the market's close. As soon as the trend changes, we alert our subscribers in REAL-TIME.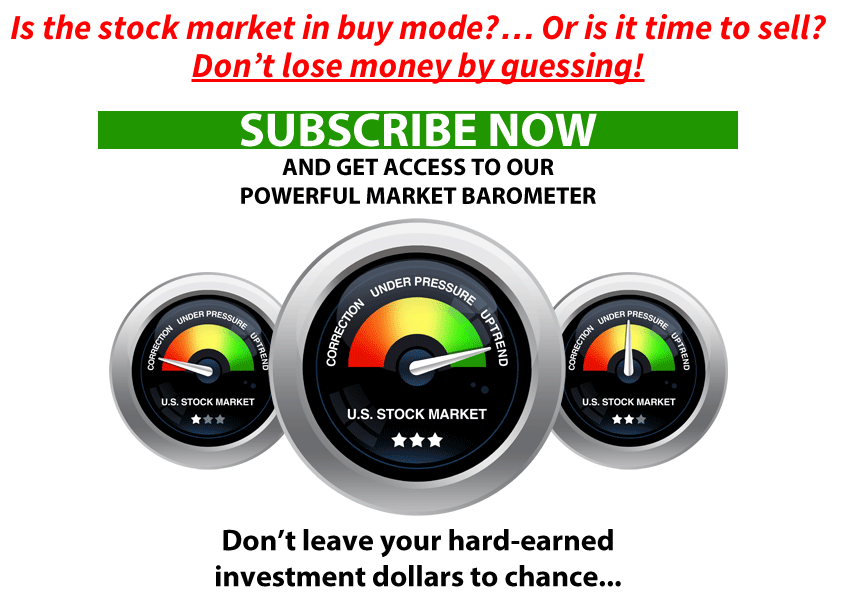 While I (and many of our subscribers) have been enjoying the gains in U.S. stocks, we know that this rally cannot last forever. As soon as our Market Barometer signals a shift in the trend, we will alert all of our subscribers in real-time via email and through our subscribers-only page.
If you have retirement money in a 401(k) or an IRA, and don't want to lose it when this market begins to move down, check out our powerful Market Barometer. For less than $20 per month, you won't have to guess as to when the stock market trend is changing. You'll be alerted instantly, in REAL-TIME!
Many of our FTM Insiders tell us this service alone is worth every penny of their subscription.
Until tomorrow,
Jerry Robinson
---
Inside this Issue
---

"Preparing — and Profiting — From the Coming Collapse"
Here's a guide to the individual outlooks for central banks around the world by WSJ.
Technical analysts have any number of computer-driven tricks to attempt to read the tea leaves of the stock market, yet a theory developed by Charles Dow in 1884 still captivates them 130 years later.
One of the world's biggest sources of untapped clean energy — the ocean — has countries scrambling in the race to try and unlock its powers.
Who knew so many major U.S. corporations were so devoutly religious?
If the last three decades revolutionized the information and telecommunications industries, the next three may upend the basic tenets of finance: currency, credit and banks, as well as payment and transmission systems.
View the Investor Wire Archive >>
U.S. Financial Markets
Real-time Gold and Silver Prices
Precious Metals Market Update with Tom Cloud
---

"World News Headlines That We Are Tracking"
Northern Chile was shaken by a magnitude 8.2 earthquake, triggering a tsunami warning along most of the Pacific Coast of South America.
Glenn Beck calls injured Boston bombing victim the 'money man' behind the attack.
Crowds flock to catch a glimpse of the cup that two historians say touched the lips of Jesus…
Islamic endtimes theology is driving both sides of the vicious fighting that is ravaging Syria, leaving over 150,000 dead.
Fisetin, a flavonol found in strawberries, mangoes, cucumber, and other fruits and vegetables, may protect the brain against Alzheimer's, dementia, and age-related memory loss.
---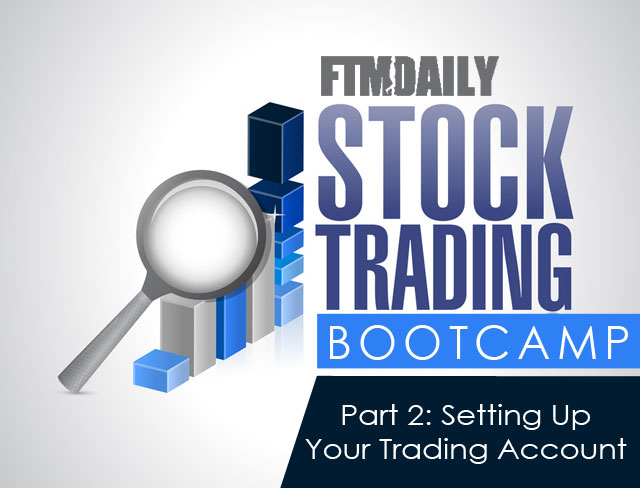 Stock Trading Bootcamp 2014: Part II
Broadcast Every Saturday Morning – Hosted by Jerry Robinson


Topic: In Part II of our Stock Trading Bootcamp podcast series, Jerry Robinson explains step-by-step how to set up an online stock trading account.
Download Now >>
(Right click link above and 'save as' to your device)
Read This Week's Show Notes >>
Other Listening Options
---

"Daily Investment Trends for the Savvy Investor"
You are attempting to view premium content for subscribers only. If you are a subscriber, log in here. If you are not currently subscribed, you can learn more here.
View the Daily Chart Archive >>
---

"A Daily Stock Trading Idea for Short-Term Traders"
— Subscribers Only —
You are attempting to view premium content for subscribers only. If you are a subscriber, log in here. If you are not currently subscribed, you can learn more here.
Trade Alert – April 2
KEG up 2.16%, TESO up 1.14% Tuesday!
We currently have seven stocks in play.
Enter the Trading Room to View all Trading Activity >>
View our Trading Performance >>
Not a subscriber? Learn more here >>
---


"A Daily Dose of Financial Wisdom from God's Word"

"I have been crucified with Christ and I no longer live, but Christ lives in me. The life I live in the body, I live by faith in the Son of God, who loved me and gave himself for me."
Galatians 2:20
---
---