For Platinum member Members Only (Member Login)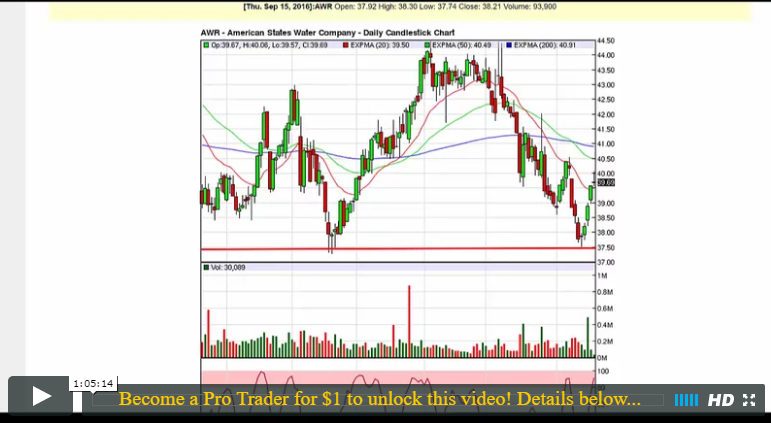 Topics Covered on this video conference call (in order)
Highlights from the latest issue of our Weekend Briefing.  

Jerry highlights the solar energy industry and reminds members that our system called the major downtrend back in July 2015

Jerry's 'DSL Savings' update

Our top 3 technology stocks, based upon our SmartScore system
Headlines Traders Should Know

. Jerry helps you cut through the noise of the media to reveal the important stories. He discusses three stories traders should focus on today.
A Little-Known Trading Resource.

Jerry explains the importance of reviewing this resource daily! Learn more in today's video.
Candlestick Trading 101.

Jerry reviews how to identify a trend using candlesticks on a chart.
Resource Investing

. Learn our current three favorite water stocks based on our SmartScore Ranking system.
Member Questions Answered on Today's Video
Would you provide your analysis on Daqo New Energy Corp. (DQ)?

How do volatility ETFs work?

Where can I find the 20-day and 50-day moving averages compared with the 200-day moving average on a chart?

How do you determine the estimated entry point on stock?

Would you provide your analysis on Xylem Inc. (XYL)?
Become a Platinum member to See the Full Video Instantly
And get access to our LIVE conference call videos every Tuesday and Friday with Jerry Robinson

Choose your plan:
(Get 2 months free when you pay for the whole year!)
Limited Time Discount – Get Your First Month for Only $1!
Use Coupon Code: PROTRADE1 (Offer expires September 30 at midnight; valid only on the $59 option)

DISCLAIMER: The services provided in the Platinum member membership are intended only to provide information. Trading involves risk. Decisions to buy, sell, hold or trade in stocks, futures, securities, and other investments involve risk and are best made based on the advice of qualified financial professionals.