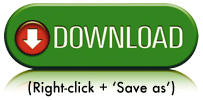 _________________________________
Why 2012 May Be the Best Time to Invest in Natural Gas
…Plus, How High Will Gold Prices Go in 2012?

As the United States federal government spends an historic amount of money in the month of March, what can you do to protect your financial future? On this week's program, Jerry Robinson and co-host Jennifer Robinson discuss ways you can diversify your income to protect yourself from the economic calamity in this nation. Also on the program, how close is QE3, and what will it mean for your investments? Jerry discusses three key factors you can watch that will likely trigger a Fed announcement of QE3.
*** Want More Economic & Financial Information from Jerry Robinson? Subscribe to the FTM Quarterly Newsletter and Receive Our Latest Issue Coming Out Next Week ***
Will the price of gold reach $2,000 by the end of 2012? Tom Cloud brings his analysis on gold prices and when may be a good time to buy. Tom will also discuss some important updates on diamond investing in this week's Precious Metals Market Update. If you would like a free consultation on buying gold and silver, or for a free review of your precious metals portfolio, call Tom Cloud at (800) 247-2812.
*** Sign up to receive free email alerts and a free investor's kit from Tom Cloud ***

In Segment 2, Jerry discusses why 2012 may be the best time to invest in natural gas. As the price of natural gas has been beaten down to under $2 this year, Jerry sees this commodity going up in response to growing demand and decreasing supply. Jerry shares his analysis, as well as provides 5 long-term investment ideas for profiting from the eventual rise in natural gas.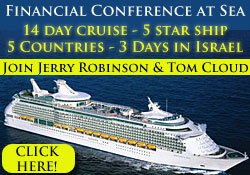 Also is Segment 2, Jerry discusses an exciting opportunity for you to join us on a two-week Mediterranean Cruise in the fall of 2012. Destinations during the cruise include Rome, Greece, Egypt, and Israel, and while on the ship, you will hear dynamic speakers on the topic of the economy and finances. If you are interested in joining Jerry, Jennifer, and Tom Cloud on this once-in-a-lifetime trip, you can call (800) 977-2177 or download a free brochure here.
Then, Jay Peroni, CFP, discusses an important advisor-client dynamic in this week's Investing Insight.
*** Looking for investment advice for your 401(k)? Click here to get more information. ***

In our final segment, Jerry answers your questions in this weeks Listener Mailbag. The topics include gold and silver investing in Australia and the idea of opening a bank account denominated in Chinese currency RMB.
If you have a question that you would like Jerry to answer on the air, call (800) 609-5530 or email info@ftmdaily.com.
Finally, we conclude with the Retirement Minute with John Bearss. This week John discusses four reasons why a single person should consider buying life insurance.
_________________________________