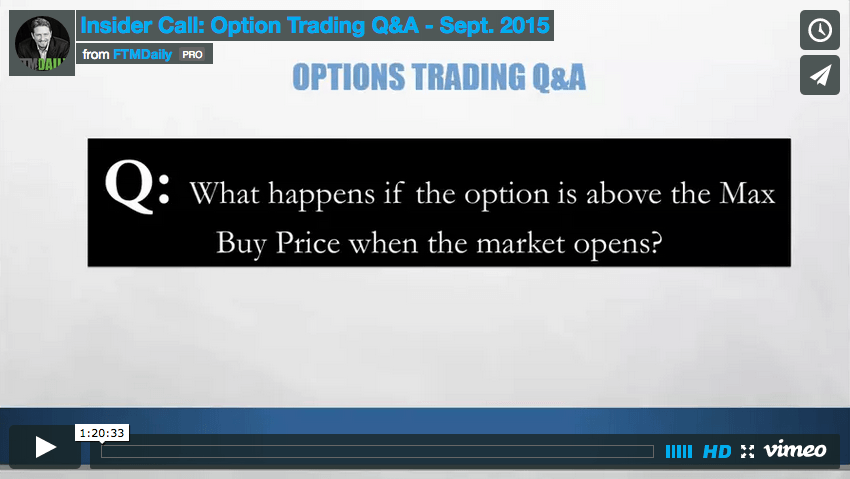 WEBCAST: All Your Options Trading Questions Answered
Welcome to FTMDaily's September 2015 Subscribers-Only Video Conference Call!
In this 80-minute video webcast, Jerry Robinson briefly discusses current market conditions, followed by the much-anticipated Options Trading Q&A session. Questions that Jerry answers includes:
How do I maximize the Daily Trading Idea you send us?
How do I know when to sell my option?
What order type does Jerry use when placing an option trade?
How do I know where to set my limit price when I place a trade?
How do I calculate the net profit/loss on an option trade?
And many, many more…
Get instant access to this video by joining our Gold member community here!