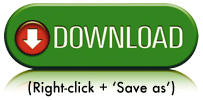 War and Peace in the Middle East
Plus, an update for precious metals investors
_________________________________
SEGMENT ONE
Budget Crisis: Jerry Robinson Discusses the Looming Government Shutdown
For 21 hours and 19 minutes, from Tuesday afternoon to midday Wednesday, the Republican senator from Texas, Ted Cruz, stood on the Senate floor railing against President Obama's signature health care law. He threw in a reading of Green Eggs and Ham, a Darth Vader impression, and quotes from Duck Dynasty, but in the end, he was no closer to killing Obamacare than when he started.
The Senate approved a funding bill on Friday after Democrats stripped a Republican-backed provision to defund the health law. The final vote was 54-44. Now the House gets to spend a rare weekend session struggling with the decision whether or not to restore funding to Obamacare. If the Senate and House cannot agree on the bill by midnight Monday (Oct. 1), the government will shutdown, which apparently neither wants.
Jerry provides his commentary on the subject, and explains why this political outcome is an important one to watch.
---
Get Jerry Robinson's Latest Financial Teaching

Become an FTM Insider
today and receive access to Jerry's
Income University
, a 24-week introduction to creating
multiple streams of income
complete
with 22 income streams you can create both now and in retirement
. Learn more about this vital information and how you can break free financially.

---
Receive our
100% FREE

FTMDaily Daily News Briefing Free Right in Your Inbox

Hard-hitting news and insights that the mainstream media won't touch >>

No spam guarantee!

---
Precious Metals Market Update – Precious Metals Advisor, Tom Cloud

Tom Cloud joins us to provide an update for precious metals investors in this week's Precious Metals Market Update.
OVER 10 HOURS OF FREE PRECIOUS METALS INVESTING EDUCATIONAL RESOURCES HERE >>
---
TRIGGER TRADE REPORT >>
Sluggish Markets Slow Activity Slightly
Trigger Trading
activity was a little slower this week due to sluggish markets, as seen by the S&P 500, down nearly a percent on the week. We added two stocks, including
AMBA, which was up 4.5% in a single day
, and EPL, up 3% over the course of the week. Five positions are still in play in the markets, and two stocks are still awaiting Jerry's trigger price.
Trigger Trading is a service we offer all our FTM Insiders, in which they receive a stock or ETF idea every single day of the week, complete with trigger price, stop loss price, commentaries, and status updates throughout the week. Learn more about Trigger Trading now.
Below is a table of our recent trading performance results. The "Trigger Price" is the buy price for purposes of the results (although most of the time our buy price is a few cents over the Trigger Price).

Recent Trigger Trade Performance
Date
Ticker
Trigger Price
Stop Loss
Status
Performance
9/12/2013
GMCR
$86.58
$79.65
BOUGHT 9/18/13
STOPPED OUT 9/23/13
8% LOSS IN 4 DAYS
9/9/2013
BONUS PICK: ENZL
$35.90
$34.46
BOUGHT 9/9/13
SOLD 9/18/13 at $38.70
7.80% Profit IN 8 DAYS
9/6/2013
WWWW
$29.61
$28.42
BOUGHT 9/6/13
SOLD 9/18/13 at $31.10
5.03% Profit IN 9 DAYS
9/4/2013
PRAA
$54.41
$52.23
BOUGHT 9/4/13
SOLD 9/12/13 at $59.03
8.49% Profit IN 7 DAYS
9/3/2013
WEN
$7.84
$7.52 on 9/3/13
$7.84 on 9/13/13
BOUGHT 9/5/13
SOLD 9/18/13 at $8.53
8.80% Profit IN 10 DAYS
8/30/2013
GTAT
$6.86
$6.58
BOUGHT 9/5/13
STOPPED OUT 9/6/13
4.08% LOSS IN 1 DAY
8/23/2013
EPL
$32.98
$31.66
BOUGHT 8/27/13
SOLD 9/18/13 at $35.37
7.24% Profit IN 16 DAYS
8/22/2013
MU
$13.92
$13.36 on 8/22/13
$13.92 on 9/6/13

BOUGHT 9/3/13
SOLD 9/6/13 at $15.32
10.06% Profit IN 3 DAYS
8/19/2013
BONUS PICK: SPXU
$22.51
$21.45 (5% below trigger)
BOUGHT 8/21/13
STOPPED OUT 8/26/13
4.71% LOSS IN 3 DAYS
8/19/2013
VXX
$15.42
$13.99 (10% below trigger) on 8/19/13
$15.88 on 9/5/13

BOUGHT 8/19/13
STOPPED OUT 9/6/13
2.98% Profit IN 13 DAYS
8/16/2013
SAND
$6.81
$6.54
BOUGHT 8/23/13
SOLD 8/27/13 at $7.44
9.25% Profit IN 2 DAYS
8/15/2013
SIL
$15.61
$14.99
BOUGHT 8/15/13
SOLD 8/27/13 at $16.80
7.62% Profit IN 8 DAYS
8/14/2013
GDX
$28.34
$27.21 on 8/14/13
$28.34 on 8/16/13
BOUGHT 8/14/13
SOLD 8/27/13 at $31.13
9.84% Profit IN 9 DAYS
8/13/2013
SGMS
$14.66
$14.07
BOUGHT 8/13/13
SOLD 8/15/13 @ $14.93
1.84% Profit IN 2 DAYS
DISCLAIMER: The above trading ideas are from my own personal stock watchlist and are for educational and informational purposes only. They are NOT specific buy recommendations. Trading stocks is risky and you could lose all of your money. Trade at your own risk. Jerry Robinson is not an investment advisor. You should always consult a trusted financial services professional before making any financial or investment decisions. READ FULL DISCLAIMER.
---
---
SEGMENT TWO
Direct Talks With Iran After Three Decade Silence
In global military news, this week, Russia and China held large scale war games. 13,000 Russian and Belarusian troops and 40,000 Chinese troops spread out across Europe and Asia in massive military exercise to test new weaponry. NATO military forces set to counter with Eastern European war games from November 2-9. Poland is reporting mock nuclear attack drill in Warsaw.
The Israelis and Palestinians are to intensify talks toward final agreement according to U.S. Secretary of State, John Kerry. Kerry also stated this week, "I will tell you that all of the issues are on the table: territory, security, refugees, Jerusalem – all of the final status issues are on the table. And importantly, we are not seeking an interim agreement; we are seeking a final status agreement."
In other news, Merkel wins big in German election. Chancellor Angela Merkel wins third term as the leader of Europe's biggest economy. This was a closely watched election as anti-Euro continues to mount within the country.
The U.S. government ends long-running silver market probe, determining that it will take no action in the matter. U.S. regulators on Wednesday closed a five-year investigation into alleged manipulation of the silver market, saying 7,000 staff hours of investigation produced no evidence of wrongdoing.
It's a three-decade first: Presidents of U.S., Iran talk directly, if only by phone
The call lasted 15 minutes, Susan Rice tells CNN, who characterized it as "cordial and constructive".
Iran's President Hassan Rouhani tweeted the conversation about nuclear negotiations. Rouhani's tweets reflected tone of conversation, White House official says.
U.S. President Barack Obama spoke by telephone Friday with Iranian President Hassan Rouhani — the first direct conversation between leaders in Washington and Tehran since 1979 — raising the possibility a deal can be reached over Iran's controversial nuclear program. Describing the conversation as a starting point, Obama said he believes an agreement is possible regarding Iran's nuclear ambitions that could lead to better relations.
"While there will surely be important obstacles to moving forward and success is by no means guaranteed, I believe we can reach a comprehensive solution," Obama told reporters during a White House briefing.
Western leaders have expressed cautious optimism about Iran's more moderate tone under Rouhani, whose recent comments have raised hopes that a deal could be struck over the Middle Eastern nation's nuclear program. President Obama said he reiterated to Rouhani statements he made earlier in the week during the United Nations General Assembly, where he signaled the United States was open to negotiations with Iran provided real action is taken.
"So the test will be meaningful, transparent, and verifiable actions, which can also bring relief from the comprehensive international sanctions that are currently in place," Obama said Friday.
The conversation between the two men came at the end of the General Assembly, where conjecture abounded over whether Obama and Rouhani would meet in person and what that might mean for U.S.-Iranian relations. Rouhani told reporters Friday that there wasn't enough time to plan such a face-to-face meeting.
The last time a U.S. president spoke with an Iranian leader was in 1979, when Jimmy Carter talked by telephone with Shah Mohammed Reza Pahlavi before Pahlavi was overthrown.
National Security Advisor Susan Rice told CNN's Fareed Zakaria that the administration was contacted by the Iranian delegation.
"Today, somewhat surprisingly, we were contacted by them to say that President Rouhani would like to speak to President Obama on the telephone on his way out of town, and we were able to make that call come together and it was a constructive conversation," she said.
The call lasted about 15 minutes, with translation, Rice said. Rice characterized the call as "cordial and constructive."
The news of the conversation played out on Twitter in posts by Rouhani, who recounted his conversation with Obama just minutes before the American president spoke with reporters at a White House briefing.
A senior Obama administration official said Rouhani's tweets reflected the tone of the telepone conversation between the two leaders. "We'll continue to watch his Twitter feed," the official, speaking on condition of anonymity, said.
According to Rouhani's posts, Obama told the Iranian president that he was "convinced relations between Iran and US will greatly affect the region."
"@BarackObama to @HassanRouhani If we can make progress on #nuclear file, other issues such as #Syria will certainly be positively affected," the president said in a follow-up message.
Rouhani responded, according to his tweet: "In regards to #nuclear issue, with political #will, there is a way to rapidly solve the matter."
He also told Obama, according to his Twitter post, he was hopeful about upcoming meetings on the issue between representatives of Iran and the permanent members of the U.N. Security Council — the U.S., China, Russia, Britain and France — as well as Germany.
"@HassanRouhani to @BarackObama: I express my gratitude for your #hospitality and your phone call. Have a good day Mr President," Rouhani said in post on Twitter.
Earlier, Rouhani told reporters he was heartened by Thursday's meeting between U.S. Secretary of State John Kerry and Iranian Foreign Minister Mohammad Javad Zarif as part of a meeting between Iran and the six countries trying to tackle international concerns about Iran's nuclear program.
It was the first face-to-face meeting between such high-level officials of the two countries in more than 30 years.
Obama and Rouhani both indicated that the talks between Kerry and Zarif will continue at the so-called P5+1 meeting, which brings together representatives of the five permanent member states of the United Nations and Germany with emissaries from Iran over Tehran's nuclear program.
"Throughout this process, we will stay in close touch with our friends and allies in the region, including Israel," Obama told reporters, acknowledging concerns such talks are likely to raise with Israeli leaders.
Obama acknowledged that after 35 years of mistrust, "a path to a meaningful agreement will be difficult and at this point both sides have significant concerns that will have to be overcome."
"But I believe we have a responsibility to pursue diplomacy, and that we have a unique opportunity to make progress with the new leadership in Tehran," he said.
Western leaders have said Iran seems to sound different under the leadership of Rouhani, who replaced Mahmoud Ahmadinejad as president this summer. On Friday, it was Rouhani's turn to return the compliment, saying European Union officials and Obama sound "different compared to the past."
Rouhani told reporters Friday his election helped pave the way for better relations between the Iran and the West, which has imposed heavy sanctions on the country. He also said Iran wants quick resolution to the nuclear issue. Western leaders believe the country's nuclear program is designed to produce weapons. Iranian leaders have said it is purely peaceful.
"I assure you that on the Iranian side, this will is there fully, 100%, that within a very short period of time, there will be a settlement on the nuclear issue," he told reporters.