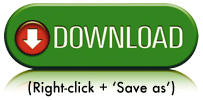 _________________________________
The State of Retirement In The United States
…Plus, An Update on Gold and Silver Prices
On this week's program, Jerry Robinson, along with co-host Jennifer Robinson, will tackle the latest headlines on the U.S. economy and from around the globe. Topics include

recent news from the Federal Reserve

, an update on the

state of retirement

in the U.S., and big news out of Iraq.
_________________________________
Then, I am joined by Tom Cloud to discuss the latest events impacting gold and silver prices in this week's Precious Metals Market Update. If you would like a free consultation on buying gold and silver, or for a free review of your precious metals portfolio, call Tom Cloud at (800) 247-2812.
*** 
Sign up to receive free email alerts and a free investor's kit from Tom Cloud
 ***
_________________________________