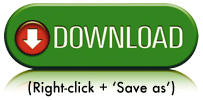 The Rise of the American Police State
Plus, an update for precious metals investors
_________________________________
On this week's podcast:
The Rise of the American Police State. The Michael Brown autopsy has just been released. The autopsy revealed that this unarmed boy was killed after being shot six times by a Ferguson, MO police officer named Darren Wilson.
Today, Jerry asks why are these police militarized?
Did you know that tear gas is chemical agent that has been banned in international warfare. Just look up the Chemical Weapons Convention of 1993.
You can't use it war, but apparently it's fine to shoot internationally banned nerve gas into swaths of peaceful protestors in America.
Violence Against Government a Growing Threat. In a new seven-page report released by the U.S. Department of Homeland Security entitled, Domestic Violent Extremists Pose a Threat to Government Officials and Law Enforcement, (You can download the report here.)
The stark report points to a "growing trend of anti-government violence compared to the previous four years and inspired by perceived government overreach and oppression."
Homeland Security now fears that the rising level of anti-government sentiment could leads some to groups or individuals to "engage in acts of violence due to their perception that the United States Government is tyrannical and oppressive, coupled to their belief that the government needs to be violently resisted or overthrown."
Jordan, Turkey Seek to Boost Ties with Russia. Last week, China's Xinhua news agency reported that Russia is preparing to conclude a nuclear cooperation agreement with Jordan that will lead to Russia building a nuclear power station in Jordan.
Meanwhile, Turkey is pressing Russia to accept it's invitation to increase its food and agricultural trade in the wake of Russia's recent decision to cut some food imports from the U.S. and the EU. According to a recent statement by Turkish Economic Minister, Nihat Zeybekci, Turkey is "ready to increase its food exports to Russia if necessary."
The decision by Jordan and Turkey to more closely align their economies with Russia amid the current geopolitical tensions in the region speaks to the two countries' opinion of the Western sanctions against Russia.
California Drought Worsening. After three years of hardly any winter rain, California now faces the worst drought in its recorded history. In addition to a lack of rain, another important water source is also drying up: the melted snow from the nearby Sierra Nevada mountains. As the white peaks melt, the water is irrigated to farms across California's Central Valley. But over the last three years, the mountain ranges have been historically dry, providing little water to the surrounding communities. As the situation worsens, the state's water reservoirs have been plundered and have now fallen to dangerously low levels.
U.S.-Israeli Tensions. It's difficult to remember a time in recent memory when U.S.-Israeli relations have been at a lower point. The public barbs that the two countries have shared over the last several months has now culminated in a controversial move by the White House to block a Pentagon shipment of Hellfire missiles destined for the Israeli Air Force. This is likely Mr. Obama's vengeance after it was publicly revealed that Israel had been sidestepping the White House to procure weapons directly through Pentagon channels. Starting now, Israel's carte blanche access to the vast array of U.S. military technologies will be limited. All U.S. weapon sales to Israel must be approved by the White House and the State Department.
In addition, the Obama administration has appeared uncomfortable when discussing the Israel-Gaza war. There's an unease here as Washington, the city that is driven by opinion polls and focus groups, tries to play this in the most politically correct way that they can muster.
And then, there's Israel's recent scuffle with the U.S. Postal Service. According to the Washington Free Beacon:
"The United States Postal Service (USPS) is apologizing to customers in several states who were reportedly denied delivery of their mail to Israel, according to a USPS spokesman.
The USPS has faced criticism in recent days from human rights groups after reports from several states emerged that customers were told that mail to Israel was not being accepted as a result of the current conflict in the Gaza Strip and the brief suspension in U.S. flights to the Jewish State."
Listen to the podcast for Jerry Robinson's full, in-depth commentary.
---
An Update for Precious Metals Investors
Tom Cloud – Precious Metals Advisor

Tom Cloud joins us for the latest in the gold and silver markets and shares some of the fundamental and technical factors that are affecting prices right now.
Free Precious Metals Investing Resources
Click here for over 10 hours of free precious metals investing educational resources >>
---
Recent Podcasts by Jerry Robinson
---
DISCLAIMER: The above trading ideas are from my own personal stock watchlist and are for educational and informational purposes only. They are NOT specific buy recommendations. Trading stocks is risky and you could lose all of your money. Trade at your own risk. Jerry Robinson is not an investment advisor. You should always consult a trusted financial services professional before making any financial or investment decisions. READ FULL DISCLAIMER.
---