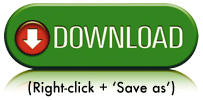 The Basics of Precious Metals Investing
Plus, a stock investing idea from Jay Peroni, CFP
_________________________________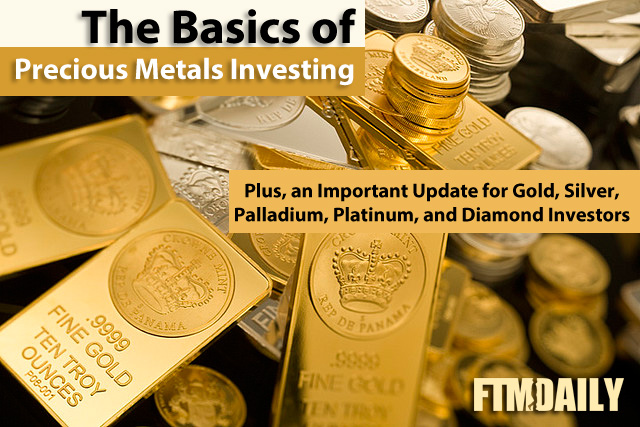 An Interview With Tom Cloud – Precious Metals Advisor
In this week's episode, Jerry Robinson pauses our regular "Stock Trading Bootcamp" podcast series in order to bring you important information on precious metals investing. Jerry is joined by Tom Cloud to provide an important update on precious metals. Later, Jerry Robinson and Tom Cloud discuss the basics of precious metals investing. Whether you are new to precious metals investing or you are a seasoned investor, this information is vital to becoming a wiser investor.
View Our Current Specials for Silver, Gold, Platinum and Palladium
Precious Metals Investing 101 – Free Educational Resources
Click here for access to over 10 hours of free precious metals investing educational resources >>
---
Trigger Trade Report

Next, Jennifer Robinson is here to update our FTM Insiders on our Trigger Trading activity for the past week. We experienced a tough week in our stock trading, as the S&P 500 dropped nearly 2.5% on the week. It was a rare week in which our losers outweighed our winners. But we never hide our performance or try to mislead anyone about our results, and when we lose… we admit it! Here is the breakdown… We were stopped out of three stocks, including DAL for an 8% loss, RXN for a 6.4% loss, and EWW at breakeven, no gain no loss. We sold one stock, SID, for a 4.55% profit. We still have five stocks in play (including SH, up 0.19%, & VXX, currently up 0.29% from the trigger price), and are awaiting Jerry's trigger price on five other stocks.
Recent Trigger Trade Performance
| Ticker | Buy Date | Buy Price | Sell Date | Sell Price | Days Held | Profit/Loss % |
| --- | --- | --- | --- | --- | --- | --- |
| EWW | 3/28/14 | $63.57 | 4/11/14 | $63.57 | 11 | 0.00% |
| SID | 3/26/14 | $4.39 | 4/8/14 | $4.59 | 10 | 4.55% |
| DAL | 4/2/14 | $36.01 | 4/8/14 | $33.13 | 5 | -8.00% |
| RXN | 4/2/14 | $30.16 | 4/7/14 | $28.23 | 4 | -6.40% |
View More Stock Trading Performance Results >>
Subscribe Now and Get Jerry Robinson's Daily Stock Trading Ideas >>

---
INVESTING IDEA OF THE WEEK >>
Jay Peroni – Certified Financial Planner
FEI Company (Ticker: FEIC) is a leader in the design, manufacture, sale and service of products based on focused charged particle beam technology. By combining a focused ion beam and an electron microscope, the company has developed a dual beam system that allows the company's equipment to provide three-dimensional imaging. The major markets that FEI services (electronics, material sciences, natural sciences, and life sciences) all currently present opportunities for revenue growth and increase in market share.
BOTTOM LINE: FEI Company (FEIC)is a good buy up $100/share. My 12-month price target is $125, representing a 30% potential gain from current levels.
Disclaimer: Investing involves risk. Always do your own due diligence and consult a trusted financial professional before making any investing or financial decisions. Jay Peroni is a Certified Financial Planner and is part of our Christian Advisor Referral. FTMDaily is affiliated with Jay Peroni and Faith Based Investor, LLC.
---
Recent Podcasts by Jerry Robinson
---
DISCLAIMER: The above trading ideas are from my own personal stock watchlist and are for educational and informational purposes only. They are NOT specific buy recommendations. Trading stocks is risky and you could lose all of your money. Trade at your own risk. Jerry Robinson is not an investment advisor. You should always consult a trusted financial services professional before making any financial or investment decisions. READ FULL DISCLAIMER.
---