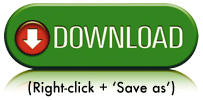 _________________________________
5 Stocks to Watch Amid the Euro Crisis
…Plus, A Major Update On Gold, Silver, and Platinum
As the volatility in the financial markets continues,

all eyes remain on Europe

. What lies ahead for the troubled region, and is it too late to profit from the turmoil? In segment one of this week's show, I sit down with Certified Financial Planner, Jay Peroni, to discuss what lies ahead. Jay will provide his insights and will name five stocks that he likes in this current environment. 
*** Looking for stock investing ideas? Call Jay Peroni, CFP at (888) 664-6963. ***