| | |
| --- | --- |
| | |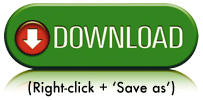 _________________________________
Six Reasons Why Businesses Fail
…Plus, An Update on the U.S. Economy
On this week's program, Jerry Robinson, along with co-host Jennifer Robinson, will tackle the latest headlines on the U.S. economy and from around the globe. Topics include a new Federal Reserve report showing that American wealth declined by 40% from 2007-2010, record foreign buying of U.S. debt, and an interesting jobs report. Later, Jerry explains six reasons why businesses fail. If you are an aspiring entrepreneur, or a current small business owner, you will enjoy this commentary..
_________________________________
Then, I am joined by Tom Cloud to discuss the latest events impacting gold and silver prices in this week's Precious Metals Market Update. If you would like a free consultation on buying gold and silver, or for a free review of your precious metals portfolio, call Tom Cloud at (800) 247-2812.
_________________________________
We are also joined by Jay Peroni, CFP, with a recap of the stock market. And we conclude with this week's Retirement Minute, in which Retirement Specialist John Bearss discusses another important aspect of annuities.