Podcast: Play in new window | Download (Duration: 1:18:37 — ) | Embed
| | |
| --- | --- |
| | |
_________________________________
Ron Paul vs. The Federal Reserve: What's the Real Inflation Rate?

Jerry Robinson begins this week's program with a discussion on Fed Chairman Ben Bernanke's recent testimony before Congress about the current state of the economy. Jerry plays a clip of an exchange between Rep. Ron Paul and Bernanke as they discuss the real inflation rate. Jerry and Jennifer also discuss the recent global money pump, including the latest bailout in Europe.
*** For more headlines, read the FTM Weekend News Update here ***
*** Read Jerry's article, Preparing for the Collapse of the Petrodollar System, Part 2 ***
Later, Tom Cloud gives an update on the economy, and comments on recent developments from the Federal Reserve. He also discusses the latest price action in gold, silver, and palladium in this week's Precious Metals Market Update.
*** Miss the recent educational webinar with Tom Cloud? Watch the replay here. ***
*** Sign up to receive free email alerts and a free investor's kit from Tom Cloud ***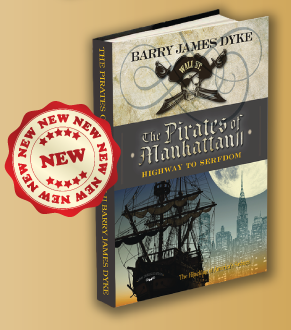 In Segment Two, Jerry is joined by Barry James Dyke. Dyke is President of Castle Asset Management, LLC, and is the author of the new book, The Pirates of Manahattan II: Highway to Serfdom.
In his book, The Pirates of Manhattan II, Dyke exposes Wall Street's shenanigans against the American public. The book exposes the truth about Target-Date Mutual Funds, and how Wall Street and the corporate-controlled financial mainstream media prop up their mouthpieces like Dave Ramsey and Suze Orman. This book is explosive and well-documented. Don't miss this interview.
*** Click here for more information on Barry James Dyke ***
*** To learn more about The Pirates of Manhattan II book, click here ***

In our final segment, Jennifer reports on a recent news story about how TSA officers may be coming to a highway near you.
In this week's Listener Mailbag, Jerry answers three listener questions, including: 1) the effect of inflation on an annuity, 2) how a collapse of the petrodollar system would effect America's foreign policy, and finally, 3) does Jerry Robinson has any political aspirations…
*** HAVE A QUESTION FOR JERRY? RECORD YOUR QUESTION ON OUR TOLL-FREE Q-LINE AT (800) 609-5530 ***
Then, Jay Peroni, CFP, explains how investors should respond to the big moves in the stock market in this week's Investing Insight.
*** Looking for investment advice for your 401(k)? Click here to get more information. ***
Finally, we conclude with the Retirement Minute with John Bearss. This week, John explains why it is so important to take advantage of your employer matching contributions in a defined contribution plan.
_________________________________

Your Host: Jerry Robinson
(Economist, Best-Selling Author)
Jerry Robinson is an economist, published author, columnist, radio talk show host, and international conference speaker. Robinson has been quoted as an economic authority by USA Today, FoxNews and many other news agencies. His columns have appeared regularly in numerous print and web publications, including WorldNetDaily, Townhall, and FinancialSense. In addition, Robinson is also the Editor-in-Chief of the popular economic newsletter, Follow the Money Quarterly. He resides in Texas with his beautiful wife.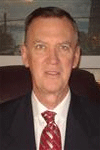 Tom Cloud, Precious Metals Expert (Turamali, Inc., President)
Thomas Cloud is the Chairman of the Board of Turamali, Inc. and has a long and successful advisory track record in both financial planning and tangible assets. His expertise as an financial counselor and thorough knowledge of the products he recommends has attracted an impressive list of individuals and major institutions from across the United States. Since 1977, Mr. Cloud has devoted his attention to all areas of tangible asset investing offering a "hands on" approach to each and every Turamali, Inc. client. For more information about Precious Metals Investing, click here.
The Retirement Minute with John Bearss
John Bearss, Retirement Specialist (Christian Financial Advisor Network)
John R. Bearss is a Retirement Specialist with the Christian Financial Advisor Network. He has been successfully helping clients nearing retirement generate lifetime income streams for 25 years.