| | |
| --- | --- |
| | |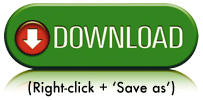 _________________________________
SHOW NOTES – QE3: Welcome to the Era of Unlimited Money Printing
Our analysis on the Fed's latest round of money printing, plus a report on the Muslim protests spreading around the world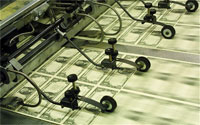 On this week's Follow the Money podcast, Jerry Robinson provides a breakdown of the Federal Reserve's recent decision to begin a new round of quantitative easing. Known as QE3, the program will purchase $40 billion worth of mortgage-backed securities (MBS) every month until "the labor market shows signs of significant improvement." Jerry provides his analysis of the Fed's money printing campaign and explains why every American should be more concerned than ever about the future of America's economy. After all, you can't fix a debt problem with more debt.
Related Headlines
The Official Fed Statement: FOMC Announces QE3 >>
(VIDEO) Watch Last Week's Press Conference with Ben Bernanke >>
Markets Rally as Fed Announces Open-Ended QE3 >>
QE3 Sparks U.S. Credit Ratings Downgrade From Egan-Jones >>
US Deficit Tops $1 Trillion for Fourth Straight Year >>
The Coinage Act of 1792 >>

Get Jerry Robinson's new book for only $10 + FREE SHIPPING here.
---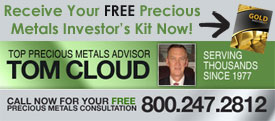 27:22 >>
Next, we are joined by Precious Metals advisor Tom Cloud who provides his insights and analysis of QE3 and explains the specific impact that the new round of money printing will have on the precious metals markets.
Gold prices rose dramatically upon the announcement of QE3. As you can see in the chart below, the price rise was parabolic. However, gold did run into some resistance at around $1,777.
To hear what Tom Cloud thinks lies ahead next week for gold, listen now. (Tom also provides his forecast for silver, palladium, and platinum.)
Related Headlines
Receive Tom Cloud's Precious Metals Email Updates Here >>
View our Free Educational Resources on Precious Metals Investing >>
Gold extends rally to hit six-month high after Fed >>
---
38:06 >>
Financial Planner and P.A.C.E. Investment Portfolio Manager, Jay Peroni, joins us this week with two new investing ideas on how to cash in on the booming fertilizer business.
---
43:08 >>

Later, in Segment Two, Jerry Robinson provides his insights and commentary regarding the deaths of four U.S. diplomats in Benghazi and the Muslim protests that have erupted around the world. Jerry bemoans the lies that Western governments and the mainstream media continue to tell regarding the Middle East. Why the lies? To prop up and protect the U.S. economy through our crumbling petrodollar system. When will the vicious cycle stop? Jerry provides his analysis.
Related Headlines
(FOXNEWS) Ron Paul Speaks Out on the Middle East Chaos >>
(BBC) The Origin and Myth of 'Al Qaeda' >>
Reality Check: The U.S. Government Created Al Qaeda? >>
(VIDEO) Hillary Clinton Admits the U.S. Government Created al-Qaeda >>
(VIDEO) 'US has supported Arab uprisings, and now it's blowback time' >>
(VIDEO) General Wesley Clark: Wars Were Planned – Seven Countries In Five Years >>

---
62:32 >>
Later, Financial Advisor John Bearss provides some financial planning tips for those nearing retirement.
>> John Bearss is a financial advisor with 26 years of experience. In addition to offering financial planning advice, he also provides FTMWeekly listeners with 100% free financial coaching on our Five Levels of Financial Freedom. To schedule your free coaching session, call John Bearss directly at (888) 914-9909.
Sign up to receive the FTMWeekly Podcast in your email inbox every Saturday