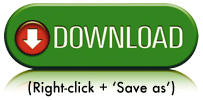 Profiting from the Internet Economy
Plus, an update for precious metals investors
_________________________________
How the Internet Revolutionized Small Business
Jerry discusses some of his early business ideas and how he has always sought to earn an income apart from corporate America
Jerry explains how the best thing that ever happened to his businesses was the Internet
Jerry shares several resources you can use to increase your knowledge and create an income online
Bitcoin Will Not Take the Place of Gold
Later, Jerry dives into his commentary on Bitcoin. On the last podcast, Jerry interviewed Bitcoin expert, Trace Mayer, and we had a flood of calls and emails about what Jerry thinks about Bitcoin. Is it wise to own some Bitcoin? How much? Is Bitcoin taking the place of gold as a safe haven from the U.S. dollar? Listen to hear Jerry's prediction about the future of Bitcoin. Will it fail or is it here to stay? Jerry provides his commentary and the answers to these questions and more about Bitcoin.
---

Precious Metals Advisor, Tom Cloud, joins us for an update on gold, silver, and palladium. Tom discusses the price of gold and silver, taper talk by the Fed, and China's move to sell gold commercially. Below is a snippet from Tom's segment.
Tom Cloud: "The markets, as you know, have been going down, and we're hoping for a bottom some time this week or in the next two weeks as the shorts expire in two weeks on the 19th. There's still danger, but so far gold has been able to hold above $1200 and silver above $19, even though on Wednesday it did go down to $19 briefly, and gold went down to $1206 briefly. Both of them have been able to bounce back as I record this, but we could continue to see weakness in the market for another couple of weeks. I don't see a whole lot of downside risk, but I don't see it ready to break out to the upside yet." Listen for the full report.
Precious Metals Investing 101 – Free Educational Resources
Click here for access to over 10 hours of free precious metals investing educational resources >>
---
Recent Podcasts by Jerry Robinson
---
Receive our
100% FREE

FTMDaily Daily News Briefing Free Right in Your Inbox

Hard-hitting news and insights that the mainstream media won't touch >>

No spam guarantee!

---
Attend Jerry Robinson's Income University Online
Latest Teaching: Create a Lifetime Income with Charitable Remainder Trusts

Become an Gold member and Begin Taking Control of Your Finances!
today and receive access to Jerry's
Income University
, a 24-week introduction to creating
multiple streams of income
complete
with 22 income streams you can create both now and in retirement
. Learn more about this vital information and how you can break free financially.