| | |
| --- | --- |
| | |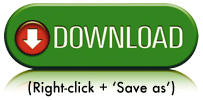 _________________________________
SHOW NOTES – Lies, Propaganda, and the 2012 Election
Includes an interview with FreedomWorks and an update on precious metals

On this week's Follow the Money podcast, Jerry Robinson provides his in-depth commentary on the recent tensions that erupted at the 2012 Republican National Convention over unprecedented rule changes. Jerry also explains why the most important themes for the 2012 elections should be freedom, peace, and liberty. Jerry explains why those topics are not at the top of the list of Mr. Romney and Mr. Obama.
What Jerry Thinks: Read Jerry's Commentary/Transcript
Get Jerry Robinson's new book for only $10 + FREE SHIPPING here.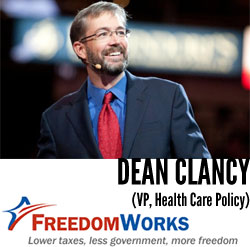 24:30 >>
Then, we are joined by Dean Clancy from the grassroots political organizaton, FreedomWorks. Mr. Clancy watched much of the turmoil unfold from the Republican National Convention floor in Tampa and shared his insights in a blog post entitled: Romney's "RNC Power Grab": What Really Happened. He provides us with a breakdown of what actually occurred at the Tampa convention including the controversial amendment to Rule 12, and new rule 16.
Dean also explains why these new rules adopted by the RNC insiders jeopardize the future of grassroots activists who seek to change the Washington establishment.
Read Dean Clancy's Article here. >>
Learn more about FreedomWorks here. >>
READ: 100 Ways Mitt Romney Is Just Like Barack Obama. >>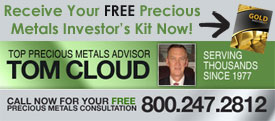 44:32 >>
Then, we are joined by Tom Cloud  who provides his analysis of the week's action in the precious metals markets. He also explains why September 12-13 will a very important time for precious metals investors.
Visit our precious metals investing education page and download a free investor's kit. >>
52:32 >>
Financial Planner and P.A.C.E. Investment Portfolio Manager, Jay Peroni, provides our listeners with an unique investing idea: a stock that treats a health problem impacting up to 70 million people. Read his analysis of this stock here.
58:10 >>
Later, Financial Advisor John Bearss shares the importance of creating a plan now to fund your long term care costs. Read John's article here.
>> John Bearss is a financial advisor with 26 years of experience. In addition to offering financial planning advice, he also provides FTMWeekly listeners with 100% free financial coaching on our Five Levels of Financial Freedom. To schedule your free coaching session, call John Bearss directly at (888) 914-9909.