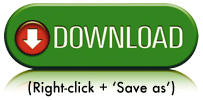 Interview: Jerry Robinson Rips Fed, U.S. Warfare State
Plus, an important update for gold and silver investors
FTMDAILY.COM – On this week's program, host Jerry Robinson opens up with a brief economic commentary. From Black Friday shopping data and stock market levels, to the state of America's broken debt-based monetary system, Jerry weighs in on the health of the U.S. economy.
Next, enjoy a segment from a bold interview in which Jerry Robinson reveals how corrupt the Federal Reserve is and why it should be ended. Jerry also provides several practical ideas you can implement now in order to weather economic chaos.
Finally, veteran precious metals advisor, Tom Cloud, joins the program to provide gold and silver investors with timely market information. Enjoy this week's podcast and share it with a friend (convenient share links are located at the bottom of this page)!
Receive our
weekly podcasts and other important alerts
Get our Podcast Delivered Right in Your Inbox Every Tuesday

---
SEGMENT TWO: Jerry Robinson Rips Federal Reserve, U.S. Warfare State
While speaking at the Pike's Peak Prophecy Summit this summer, Jerry Robinson was interviewed about the the spiritual role of money. In this interview with Derek Gilbert of "View From the Bunker", Robinson discusses topics that are vital for Christians to understand the current economic crisis and the geopolitical tensions around the world. Topics include: petrodollar system, Federal Reserve, and practical ideas to protect yourself against economic calamity.
What Christians Should Know About the Federal Reserve
Feel free to share your thoughts in the comments section below.
Related Resources:
Meet the System that Will Collapse the U.S. Dollar
(FREE REPORT) The Hidden History of the Federal Reserve
Jerry Robinson's Step-By-Step Guide for Surviving Economic Crisis
---
SEGMENT THREE: Update for Precious Metals Investors
Tom Cloud – Precious Metals Advisor

Tom Cloud joins us for the latest in the gold and silver markets and shares some of the fundamental and technical factors that are affecting prices right now.
Free Precious Metals Investing Resources >>
Click here for over 10 hours of free precious metals investing educational resources >>
---
Recent Podcasts by Jerry Robinson
---
DISCLAIMER: The above trading ideas are from my own personal stock watchlist and are for educational and informational purposes only. They are NOT specific buy recommendations. Trading stocks is risky and you could lose all of your money. Trade at your own risk. Jerry Robinson is not an investment advisor. You should always consult a trusted financial services professional before making any financial or investment decisions. READ FULL DISCLAIMER.
---