Podcast: Play in new window | Download (Duration: 54:41 — 62.6MB) | Embed
How Capitalism Will Save Us: An Interview with Steve Forbes
On this week's program, FTMWeekly Financial Radio host Jerry Robinson gives a market recap and explores recent activity and policy statements at the Federal Reserve.
In our special guest interview, Jerry sits down with one of America's top publishers and former Republican Presidential candidate, Steve Forbes. In this exclusive interview, Steve Forbes explains his view on the mid-term elections, the economic crisis, plus his predictions on precious metals.
Also, precious metals advisor, Tom Cloud, provides his weekly insights and commentary on the gold and silver markets in this week's "Precious Metals Market Update."
And in our popular weekly segment, "Financial Strategies with John Bearss", Retirement Specialist John Bearss continues his discussion on the importance of planning for long term care.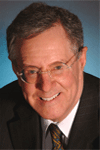 Special Guest Interview: Steve Forbes, Editor-in-Chief of Forbes magazine and CEO of its publisher, Forbes, Inc. (http://www.forbes.com)
(Businessman, Top Publisher, Author, Former Presidential Candidate)
Steve Forbes is a well known businessman and author, and is one of America's top publishers. He is the editor-in-chief of business magazine Forbes as well as president and CEO of its publisher, Forbes Inc. He was a Republican candidate in the U.S. Presidential primaries in 1996 and 2000. You can learn more about Steve Forbes on the web at http://www.forbes.com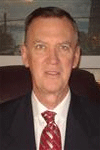 Precious Metals Market Update
Tom Cloud, Precious Metals Expert
(Turamali, Inc., President)
Thomas Cloud is the Chairman of the Board of Turamali, Inc. and has a long and successful advisory track record in both financial planning and tangible assets. His expertise as an financial counselor and thorough knowledge of the products he recommends has attracted an impressive list of individuals and major institutions from across the United States. Since 1977, Mr. Cloud has devoted his attention to all areas of tangible asset investing offering a "hands on" approach to each and every Turamali, Inc. client.
Special Segment: Financial Strategies with John Bearss
John Bearss, Tax and Retirement Specialist
(Christian Advisor Referral)
John R. Bearss is a Retirement Specialist with the Christian Advisor Referral. He has been helping clients and financial professionals understand financial strategies for 24 years..

HELP US SPREAD THE WORD! CLICK THIS BUTTON TO SHARE THIS RADIO PROGRAM WITH YOUR FRIENDS AND FAMILY.