Podcast: Play in new window | Download () | Embed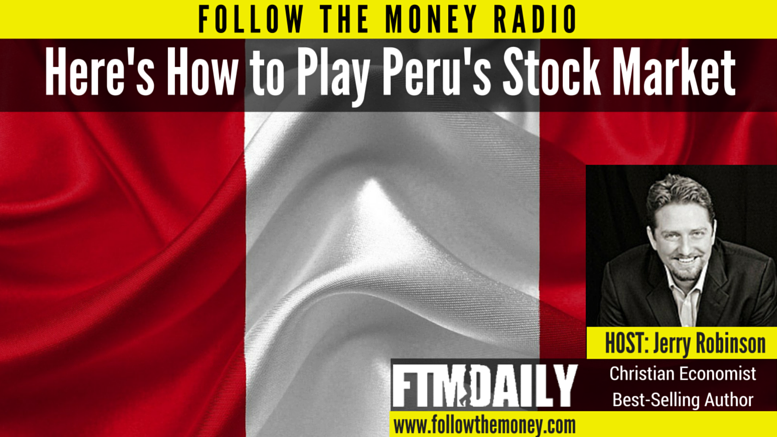 PODCAST: Here's How to Play Peru's Stock Market
Welcome to this week's edition of Follow the Money Weekly Radio!
In this week's broadcast, Christian economist
Jerry Robinson
 discusses Peru's stock market uptrend and China's upcoming gold reserve release. Also, WikiLeaks release of over 19,000 internal emails from the DNC and the vitriol for Bernie Sanders' campaign. >
Subscribe
on iTunes |
Download

Segment 1: The Emerging Peruvian Stock Market
After nearly losing its status as an emerging market last year, the iShares Peru ETF has climbed by 55% since we called this new uptrend back in February, thanks to market-friendly measures and a temporary tax exemption for all capital gains.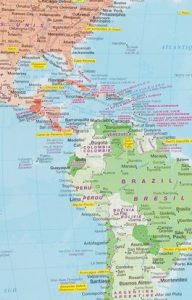 Here are some reasons to keep your eye on Peru:
Peru has the fastest-growing economy in South America—over 3% every year.
The iShares Peru ETF, as well as individual Peruvian stocks, are both up big in 2016.
Peru has a stable currency, low unemployment, low inflation, steady population growth, a rising middle class, and high consumer and business confidence levels.
Peru spearheads the Pacific Alliance, a regional integration effort in South America with goals similar to the European Union.
Since Peru is a big exporter of gold and copper, we can expect its future growth along with the continued rise of gold.
Tune in for a deeper look into the ongoing uptrend in Peruvian stocks — and why we it could continue throughout 2016.
Additional Reading Links
Peru Stock Market (IGBVL) (Trading Economics)
Peru stocks higher at close of trade; S&P Lima General up 2.06% (Investing.com)
Segment 2: China's Gold Reserve Release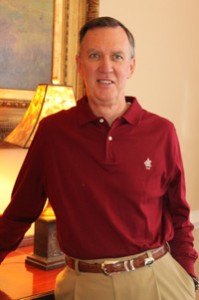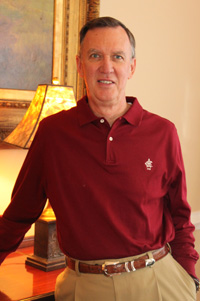 Tune in for a snippet from our monthly conference call, in which Jerry Robinson and Precious Metals Advisor Tom Cloud discuss China's upcoming gold reserve release. Last year, China was approved by the International Monetary Fund to join the Special Drawing Rights (SDR) basket — the IMF's primary liquidity tool.
China will announce its gold holdings before October 1st, when the Chinese yuan will join the US dollar, euro, pound s­terling and Japanese yen in the SDR basket.
How much has China's gold reserve grown since the 1,700 tons announced in 2009? Will China's October holdings exceed those of the U.S.?
Plus, learn the purpose of the IMF's SDR
Request your free Gold Investors Kit now
---
Call 800-247-2812 now for the best prices on gold and silver coins and receive Free Shipping & Insurance when you mention FTMDaily.
Segment 3: FTM Weekly News Report
Last chance to save $25 off the annual Gold member subscription 
Use coupon code: SUMMER25

Segment 4: Wikileaks emails reveal Democratic Primary was rigged
Jerry Robinson discusses the recent WikiLeaks bombshell release of 19,000+ internal emails from the Democratic National Committee, revealing a deep vitriol for Bernie Sanders' campaign and overt partiality toward Hilary Clinton. The leaked emails undermine any remaining notion of Democratic party "unity" in this election cycle. Listen in for the explosive, but not-too-surprising details, leaked just days before the opening of the Democratic National Convention:
The corporate media and Democratic leaders have worked hand-in-hand to portray both Sanders and Trump negatively, and Clinton in a positive light.
E-mail exchanges between top donors and DNC officials show that big money is in control.
The media attempts to distract from the contents of these e-mails with the suggestion that Putin leaked them in order to get Trump in office.
Former DNC chair Debbie Wasserman Schultz stepped down a day after being framed by the WikiLeaks release, only to accept a position on Clinton's campaign.
WikiLeaks may have dropped a bombshell big enough to destroy Hillary Clinton's White House hopes. Listen in at 33:05 to hear more.
Facebook
,
Twitter
, and any other social media outlets. Help us spread the word!
One of the best ways to promote our work is to leave an honest review for Follow the Money Weekly on iTunes! Ratings and reviews are extremely helpful and greatly appreciated! They do matter in the rankings of the show, and I read each and every one of them personally. Thank you for your support! See you next week!

---
Join the FTMDaily Community
Sign up to get the FTMDaily Podcast delivered straight to your inbox
We value your privacy and will never share your email
Recent Podcasts by Jerry Robinson
incoming searches: peru stock market, peruvian stock market
image credit: Pexels