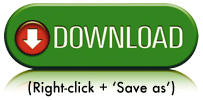 The Global Gold Supply Squeeze
Plus, an interview with a World Bank whistleblower
_________________________________
How Long Can Gold Suppliers Keep Up with Global Demand?
An Interview with Tom Cloud
Tom Cloud weighs in on the recent Fed decision to maintain its current $85 billion per month bond-buying program and shares his thoughts on how the new White House appointee for Fed Chairman, Janet Yellen, will impact the overall economy
Cloud explains what the world's top gold and silver wholesalers are doing right now, and shares their forecasts for both the short and near-term
The World Gold Council, a trade body for gold mining companies, is misrepresenting the global landscape for gold supply and demand, according to allegations by investment firm Sprott Global Resource Investments Ltd. published in a recent letter.
For individuals who have never owned physical precious metals, Cloud discusses several important reasons to consider ownership.
Cloud provides an important update on what the new Dodd-Frank bill will mean for the precious metals market and provides metals investors some tips on what to do before it is enacted.
Cloud describes the purchase process for physical gold and silver and the average time it takes to receive a purchase (hint: if you have been waiting for months for your gold, you might be in trouble!)

Precious Metals Investing 101 – Free Educational Resources
Click here for access to over 10 hours of free precious metals investing educational resources >>
---
Recent Podcasts by Jerry Robinson
---
Receive our
100% FREE

FTMDaily Daily News Briefing Free Right in Your Inbox

Hard-hitting news and insights that the mainstream media won't touch >>

No spam guarantee!

---
Top Legal Counsel for World Bank Turned Whistleblower Exposes Widespread Corruption
An Interview Karen Hudes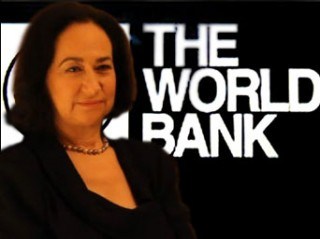 In this segment, former World Bank legal counsel, Karen Hudes, joins the show to expose the corruption she witnessed first hand within the World Bank.
Karen Hudes describes the widespread corruption she witnessed as a senior legal counselor at the World Bank.
Hudes explains how she was re-assigned, put on probation, and eventually let go because of her whistle blowing efforts.
Hudes reveals how the corruption now has a chance of ending because of competition from emerging nations like Brazil, Russia, India, China (BRICS nations).
Hudes discusses the BRICS development bank as a challenger to the World Bank and the IMF.
Hudes speaks to the courage and collaboration it takes to speak up against world powers, like the World Bank and the U.S. Federal Reserve.
Finally, Hudes shares actionable ideas with listeners on what they can do to help stop global financial corruption.

You can learn more about Karen Hudes and read all the facts of her case at her website: kahudes.net. You can also read the interview Karen refers to here.

---

Attend Jerry Robinson's Income University Online

Latest Teaching: How to Create a Consistent Income with Dividend Paying Stocks





Become an Gold member and Begin Taking Control of Your Finances! today and receive access to Jerry's Income University, a 24-week introduction to creating multiple streams of income complete with 22 income streams you can create both now and in retirement. Learn more about this vital information and how you can break free financially.