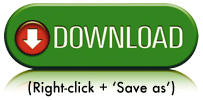 Financial Freedom Bootcamp 2014 : Part 5
Plus, how to try Gold member for only $1!!
_________________________________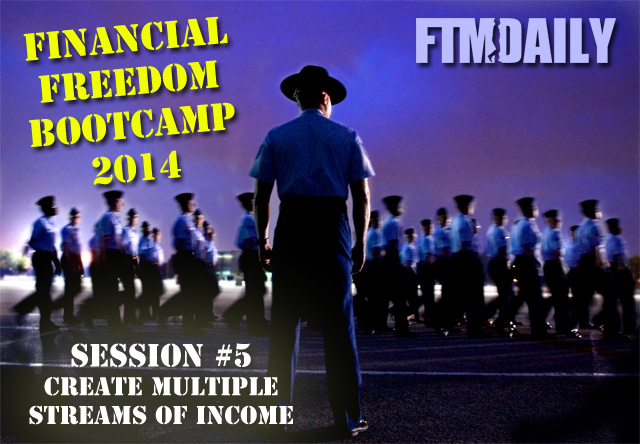 Advanced & Speculative Investing
Plus, Creating Multiple Streams of Income
Last week I covered Level Four of our Five Levels of Financial Freedom. Level Four is all about building and diversifying your investments… the "fun part" right? Now that you have your savings reserve, you do not stop saving 15% of your income. But rather than keeping it in liquid savings, you will now divert this 15% into investments. If you ever drop below your six months of liquid savings, you will immediately stop adding new money to your investments, replenish the six months of savings, and then resume adding to your investment pool.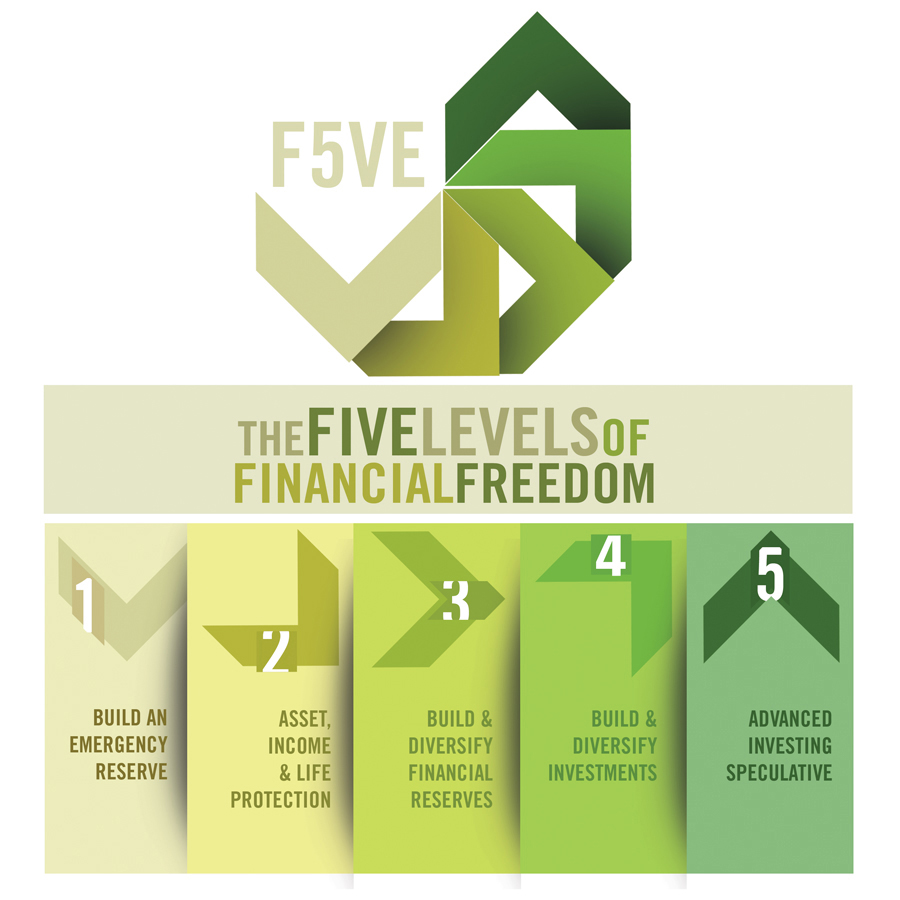 Today, I will cover Level Five. Level Five is all about getting creating with your investments and with your income streams. Now that you have six months of savings, you are totally protected the way you want to be from Level Two, and you have your investments diversified and built to a decent level from Level Four, you can start trying new and adventurous ideas. Want to trade options? Invest in rental real estate? Buy tax liens? Start your own website? Write a book and collect royalties? These ideas and so much more are what Level Five is all about!
The main idea is that in Level Five you can do as much or as little advanced investing as you want. Unlike Level One in which we suggest everyone complete each and every step before moving forward, Level Five is more about doing things you like and enjoy. You have made it this far… you are in better shape financially than 99% of your peers, so go ahead and have fun.
Here is a brief overview of Level Five and its (optional) components:
Open or Expand Your Own Business
Stock Trading and Option Trading
Venture Capital
Real Estate Strategies
Continue Creating Multiple Streams of Income
Continue Creating Multiple Streams of Income
In this podcast, Jerry Robinson reveals all 22 of the income streams within out Income University. Get your pen and paper ready! When we educate people on this topic, two questions seem to get asked most of the time. How do I create income trading stocks? And, how do I make money online? Well, today, Jerry and Jennifer Robinson discuss the second question in detail specifically relating to Affiliate Marketing.
Affiliate Marketing is often a preferred marketing method for online retailers and service providers with which the company provides commissions to an affiliate who refers a paying customer (usually through the use of an affiliate link). For example, let's say you create your own website all about men's watches. You have always been a stylish person, and you notice that there aren't that many websites out there competing for readers about men's watches. So, you begin writing reviews for a handful of watches that are listed for sale on Amazon. Within your review, you may have a clickable link for a reader to go straight to Amazon to purchase the watch. This is your affiliate link, and if that particular reader who clicks your link buys anything from Amazon that day, you will receive a commission.
This is an example of how affiliate marketing works, but there are hundreds, if not thousands, of online retailers and service providers who offer an affiliate program like Amazon's. Jerry and Jennifer discuss the types of programs they prefer and discuss how you can begin to create affiliate marketing income.
BECOME AN FTM INSIDER FOR ONLY $1!
Get instant access to Jerry Robinson's
Income University
, his popular
Market Barometer
, the
All-New
Global Currency Monitor
, and so much more… all for only $1 for your first month. Don't worry, there are never any contracts with our Gold member program, and you can cancel anytime. Try it now and
use coupon code, dollar2014
. Don't wait.
Offer expires February 15.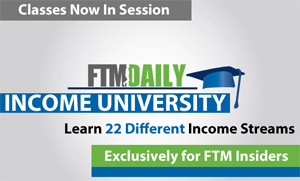 Get Instant Access for Just $1 – Limited Time Only >>
Use Coupon Code: dollar2014
---
Receive our
100% FREE

FTMDaily Daily News Briefing Free Right in Your Inbox

Hard-hitting news and insights that the mainstream media won't touch >>

No spam guarantee!
---
Update for Precious Metals Investors
Tom Cloud – Precious Metals Advisor

Tom Cloud joins us for the latest in the gold and silver markets and shares some of the fundamental and technical factors that are affecting prices right now.
Tom Cloud:"There's just too many fundamental things that are going on right now that, for the people that are negative on gold and are talking about it going down and breaking below $1180, I just don't see it, and if I did, I would certainly tell you. I think that you've seen, literally, the last month that gold will be below $1300. I look for it to move any day. It has already gone from $1207 to $1267, as I record this, since January 1 for over a 5% gain in just a little over a month. I'm certainly expecting to see much higher gold prices."
Read/Print the Audio Transcript
Precious Metals Investing 101 – Free Educational Resources
Click here for access to over 10 hours of free precious metals investing educational resources >>
---
Trigger Trade Report
Next, Jennifer Robinson is here to update our FTM Insiders on Trigger Trading activity for the past week. We were stopped out of two stocks, ticker symbol MSCI, for an 8% loss and ticker symbol SH at breakeven. We sold COG and NHF for 1.72% and 2.94% profit, respectively. We still have three stocks in play (including KEYW up 4.45%), and are awaiting the trigger price on five other stocks.
Recent Trigger Trade Performance
| Ticker | Buy Date | Buy Price | Sell Date | Sell Price | Days Held | Profit/Loss % |
| --- | --- | --- | --- | --- | --- | --- |
| SH | 1/27/14 | $26.07 | 2/7/14 | $26.07 | 10 | 0.00% |
| NHF | 1/30/14 | $10.18 | 2/5/14 | $10.48 | 5 | 2.94% |
| COG | 1/29/14 | $40.71 | 2/5/14 | $41.41 | 6 | 1.72% |
| MSCI | 1/22/14 | $44.73 | 2/3/14 | $41.15 | 9 | -8.00% |
View More Stock Trading Performance Results >>
---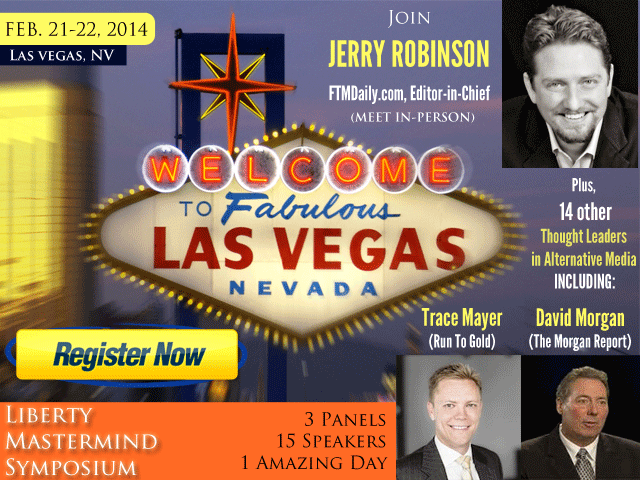 ---
Recent Podcasts by Jerry Robinson
---
DISCLAIMER: The above trading ideas are from my own personal stock watchlist and are for educational and informational purposes only. They are NOT specific buy recommendations. Trading stocks is risky and you could lose all of your money. Trade at your own risk. Jerry Robinson is not an investment advisor. You should always consult a trusted financial services professional before making any financial or investment decisions. READ FULL DISCLAIMER.
---