"Daily Investment Trends for the Savvy Investor"
POSITION, SWING, AND DAY TRADING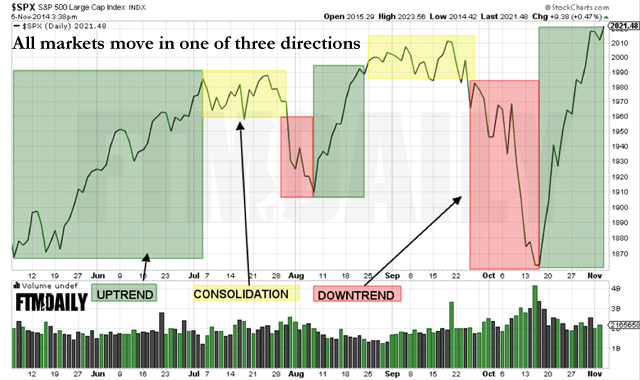 CHART: The Three Most Popular Trading Styles
Today, we will learn about the
three most popular trading styles
used by traders all over the world.
These three trading styles include:
Position Trading, Swing Trading, and Day Trading
.
We'll begin with the long-term trading approach, known as
position trading
. The position trader's primary goal is to discover new trends just
before they develop
.
Once the position trader buys a stock or ETF, he may hold that position for several
months, or even years
, in order to fully exploit the trend.
Put simply, the position trader attempts to buy at the lowest possible price and holds until the primary trend is finally exhausted.
Next, there is
Swing Trading
. Unlike position traders, swing traders are not interested in finding and taking a position in a trend before it develops.
Instead, swing traders seek to carve profits out of
existing trends
. Swing traders will typically hold a position anywhere from
one day to several weeks
.
And finally, there's
day trading
. Just the name itself makes some people cringe given its reputation for being extremely risky.
Like swing traders, day traders spend their research time looking for existing trends. However, instead of attempting to exploit an existing trend for days or weeks,
the day trader only seeks to exploit an existing trend for a matter of minutes or hours
.
Because day traders often employ large amounts of capital on each trade, a small move in the underlying stock is all that is needed for the day trader to earn a handsome profit.
So, what style of trader are you?
Until tomorrow,
Jerry Robinson
Upgrade Now for our Best Investing and Income Insights
If you are not already a paid subscriber, I invite you to join us today. In these tumultuous economic times, its nice to have an extra set of experienced eyes on this crazy market giving you signals that you may miss on your own.
View our Plans and Pricing Here
---
— Paid subscriber access only — View our Plans and Pricing here
---
Real-Time Market Update
(Courtesy of Finviz.com)
---