| | |
| --- | --- |
| | |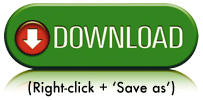 _________________________________
SHOW NOTES – America's Artificial Economy: What You Should Know
Commentary on the financial markets and an update for precious metals investors
---
Sign up to receive the FTMWeekly Podcast in your email inbox every Saturday
---
01:52 >>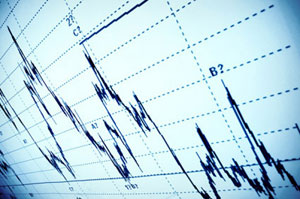 On this week's Follow the Money podcast, Jerry Robinson provides his commentary on the second Presidential debate and the latest economic news. While the U.S. stock market remains in correction mode, recent economic data suggests that America is finally beginning to grow again. Housing starts and home prices are up, retail sales are on the mend, and consumers are borrowing more. Jerry explains why this seemingly good economic news is actually a sign that inflation is just around the corner.
Later, Jennifer Robinson shares 12 different places that wealthy investors are stashing their cash to protect against future inflation (besides gold.) And Jerry names the world's 15 fastest growing economies along with his investment ideas.

MARKET COMMENTARY
Last week, we warned that the markets were in full correction mode. On Friday, stocks had their biggest one-day losses in over four months. All key S&P sectors closed firmly in negative territory, led by materials and tech. Despite the rough patch on Friday, the S&P 500 is still hovering above its 50 day moving average and its key support level of 1420-1425. If that level is broken next week, we will begin taking profits and raising cash.
Related Headlines
Stocks Log Worst Drop Since June, Dow Falls 200 >>
This Is The Biggest Economic Story In The World >>
Jerry Robinson's Daily Stock Trading Site, TriggerTradeReport.com >>
---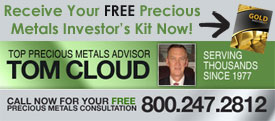 32:59 >>
Next, we are joined by Precious Metals advisor Tom Cloud who provides his insights on the week's action in the gold and silver markets.
To hear what Tom Cloud thinks lies ahead next week for gold and silver, listen now.
PRECIOUS METALS COMMENTARY – GOLD IS ON SALE
In the latest Presidential debate, Gov. Mitt Romney and President Barack Obama both revealed that they plan on taking the U.S. Dollar lower versus the Chinese Yuan. Gold, however, continued to be pressured by a strengthening dollar. As you can see from the chart below, gold broke down below its 50 day moving average this week. Next week, pay particularly close attention to the key $1720 support level. If the price closes below that level on strong volume, it may cause gold to drift lower in the short term. We will be buying more if this occurs.
Related Headlines
Gold Tumbles on Economic Worries, Ends At $1724 >>
China's GDP growth slides to 7.4% >>
Details on Last Week's Massive Comex Silver Withdrawal >>
Receive Tom Cloud's Precious Metals Email Updates Here >>
View our Free Educational Resources on Precious Metals Investing >>

---
59:37 >>
In this segment, Jerry and Jennifer tackle a few listener questions including how to invest in water, the future of natural gas and what a slowdown in China will mean to America.
Related Headlines
Learn All of Jerry's 21 Income Streams in his Revised and Expanded edition of his book, Bankruptcy of our Nation >>

---
66:46 >>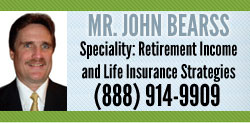 Finally, in this week's Retirement Minute segment, financial advisor John Bearss discusses the impact that the probate process can have on your estate. John explains why understanding the probate process in your state is vital to preserving your estate for your heirs. He also talks about the three financial documents that everyone should have in place.
>> John Bearss is a financial advisor with 26 years of experience. In addition to offering holistic retirement and financial planning advice, he also provides FTMWeekly listeners with 100% free financial coaching on our Five Levels of Financial Freedom. To schedule your free coaching session, call John Bearss directly at (888) 914-9909. Or you can email him at john @ cfanetwork.org
---
Sign up to receive the FTMWeekly Podcast in your email inbox every Saturday