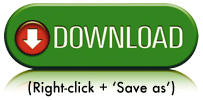 _________________________________
A Strategy to Increase Your Investment Returns
…Plus, An Update On Gold, Silver, and Palladium Prices

On this week's program, our good friend and special guest host Jay Peroni will discuss why mediocre investment returns are a bigger danger to your financial health than the next big economic collapse. Many investors have seen very little or no growth in their portfolios over the past decade. Jay provides his commentary, as well as a strategy to increase your investment returns.
Check out the new video below for the full details on FTMDaily's very own P.A.C.E. investing and more! Plus, in the video, Jay shares 5 tips to increase returns on your 401(k).
*** Looking for investment advice to protect against inflation? Call Jay at (888) 664-6963. ***
Plus, we all know that the housing market has been turbulent over the past several years, but is now the time to buy? What opportunities and dangers lurk in the housing market? We will be joined by Jerry Robinson who is in Arkansas this weekend hunting for real estate opportunities.

We've been told gold is going to $5,000 or even $10,000, but we seem to have hit a little speed bump. What happens next for gold and silver? We will be joined by Tom Cloud as he gives his analysis in this week's Precious Metals Market Update. If you would like a free consultation on buying gold and silver, or for a free review of your precious metals portfolio, call Tom Cloud at (800) 247-2812.
*** Sign up to receive free email alerts and a free investor's kit from Tom Cloud ***
Then we head over to the Retirement Minute with John Bearss. This week John gives a crucial tax planning tip that you won't want to miss.
_________________________________