'HOW TO TRADE GOLD ONLINE'
Learn How to Trade Gold Online with Trigger Trade Pro
FTMDaily.com – This morning, I am sharing the latest video tutorial we have created for our Profit Trakker subscribers. It is a simple video tutorial explaining how to use our Profit Trakker to trade gold online. While I remain bullish on gold in the long-term, sometimes it can be profitable to trade gold to exploit some of its short-term moves. That is what this video is all about: trading gold for short-term profits.
You can watch the video above.
This is just the first of many trading video tutorials that will be released to our Trigger Trade Pro subscribers!
We still have a few remaining seats available for our new Profit Trakker software at an amazing 50% discount! Learn more here.
Until tomorrow,
Jerry Robinson
---
Profit Trakker – Monthly Trading Reports
Attention Profit Trakker Subscribers: Your Swing Trading Report or your Penny Stock Report (depending upon which one you selected upon subscribing) will be delivered to your email inbox today, after the markets close. These exciting new reports are filled with fresh trading ideas for the month of June!
---
Inside this Issue
---

"Preparing — and Profiting — From the Coming Collapse"
As long as you can own gold, you can put yourself on your own gold standard by converting paper money to gold.
Russia and China have agreed to set up a joint rating agency as Moscow's stand-off with the west over Ukraine has made it more eager to establish institutions that would reduce its dependence on the U.S. and Europe.
In a world where the major developed markets have been struggling to raise their economic output, the 11.7% growth in Mongolia or the 9.7% climb in Ethiopia's GDP begin to look extremely appealing.
The European Commission says the country has met all the criteria for joining the single currency.
Amazon.com Inc. (AMZN) is planning to introduce a smartphone later this month, according to a person with knowledge of the matter, plunging the world's largest online retailer deeper into the competitive mobile-device market.
China's currency is rapidly displacing the U.S. dollar as a trading currency not only in Asia and Europe but now also in America.
Meanwhile, some 63% of all Americans said most children in the U.S. won't be better off than their parents.
View the Investor Wire Archive >>
---
---

"A Daily Stock Trading Idea for Short-Term Traders"
— Subscribers Only —
You are attempting to view premium content for subscribers only. If you are a subscriber, log in here. If you are not currently subscribed, you can learn more here.
Enter the Trading Room to View all Trading Activity >>
View our Trading Performance >>
Not a subscriber? Learn more here >>
---
U.S. Financial Markets
Real-time Gold and Silver Prices
Precious Metals Market Update with Tom Cloud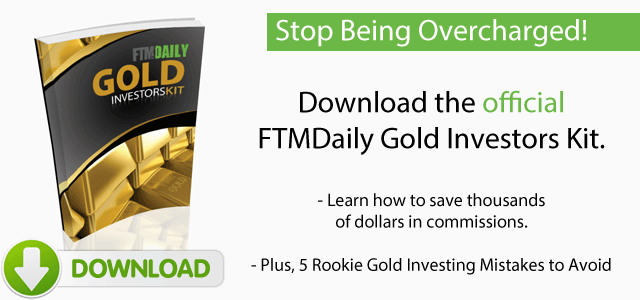 ---

"Daily Investment Trends for the Savvy Investor"
You are attempting to view premium content for subscribers only. If you are a subscriber, log in here. If you are not currently subscribed, you can learn more here.
View the Daily Chart Archive >>
---

"World News Headlines That We Are Tracking"
The world's emerging economies are soon to launch their own versions of the IMF and World Bank.
The South American giant is in the process of exploring major oil fields off its shores that could make it one of the world's top petroleum exporters.
U.S. officials and members of Hamas have been meeting in Jordan, Egypt, and Qatar, sources say.
Seismographs have picked up a swarm of earthquakes in the northwestern corner of Yellowstone National Park.
Advice contradicts widely-held belief that practice eventually makes perfect.
---


The Benefits of Trigger Trade Pro
Broadcast Every Weekend – Hosted by Jerry Robinson


Topic: On this week's episode, Jerry Robinson announces the release of our brand new stock trading software.
Download Now >>
(Right click link above and 'save as' to your device)
Read This Week's Show Notes >>
Other Listening Options
---


"A Daily Dose of Financial Wisdom from God's Word"

"For which of you, intending to build a tower, does not sit down first and count the cost, whether he may have enough to finish it; lest perhaps, after he has laid the foundation and is not able to finish, all those seeing begin to mock him, saying, This man began to build and was not able to finish."
Luke 14:28-30
---