'GOLD PRICES UNDER FIRE'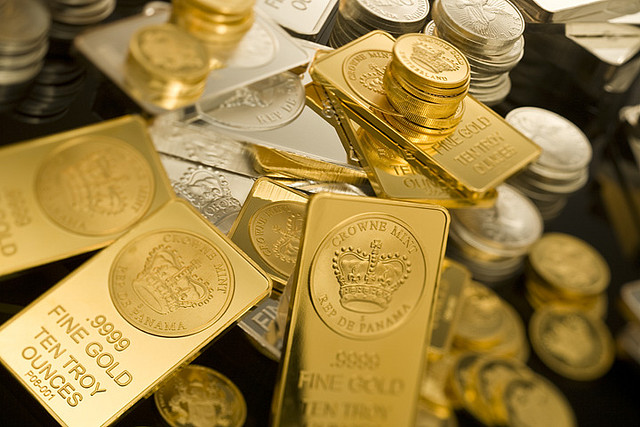 Gold Prices in Focus as ECB Decision, U.S. Jobs Report on Deck
FTMDaily.com – Gold prices have been getting hammered since the last week of May. In fact, yesterday's small gain in gold prices was the first after seven consecutive days of losses.
From a long-term investment perspective, gold is well positioned. By now, everyone knows that the Fed has overplayed its hand through its unprecedented aggressive monetary stimulus in recent years. Untangling the Fed's wicked web will likely lead to economic chaos, which will benefit gold prices. (And let's not forget the trouble brewing in the $700 trillion global derivatives market.)
In the near-term, however, gold traders are nervously watching this week's decision by the European Central Bank (ECB), as well as the U.S. jobs report set to be released this Friday. The ECB, which will meet and announce its decision this Thursday, could decide to launch a new asset purchase program (similar to the Fed's QE) or they could introduce negative interest rates in an effort to halt the deflationary pressures building within the Eurozone. Of course, the ECB could also choose to leave its policy unchanged. Regardless, all eyes are on the ECB this week.
Additionally, this Friday the Labor Department will release its highly anticipated jobs report for the month of May. Most economists have agreed to a consensus figure of 215,000 new non-farm payrolls. Any deviation from this figure could impact both gold and equity prices.
I personally expect a highly aggressive tone to emerge from the ECB on Thursday and a better-than-expected jobs report on Friday.
As the bull market in gold comes under major selling pressure, U.S. stocks are sitting at new all-time highs, market volatility is at an extreme low, inflation is clearly on the rise and Chinese demand for gold remains voracious.
So too, interest rates are plummeting. To this point, consider this excerpt from a piece in Barron's last weekend:
"The remarkable piece of good news that's getting ignored is that real interest rates have stopped increasing. Real rates, at least historically, enjoy the single strongest correlation to gold prices, and they leveled out in 2014. Lately they've even pulled back a bit. "Gold normally reacts favorably to falling real yields … but not recently."
These are strange days, indeed.
For now, keep your eyes on Thursday's ECB decision and Friday's jobs report.
Until tomorrow,
Jerry Robinson
---
Free Webinar Today: See Profit Trakker in Action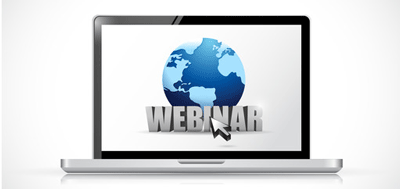 Attention: Join Jerry Robinson today at 3:00pm CST for our free live online demonstration of the new Profit Trakker stock trading software. Register here.
---
Inside this Issue
---

"Preparing — and Profiting — From the Coming Collapse"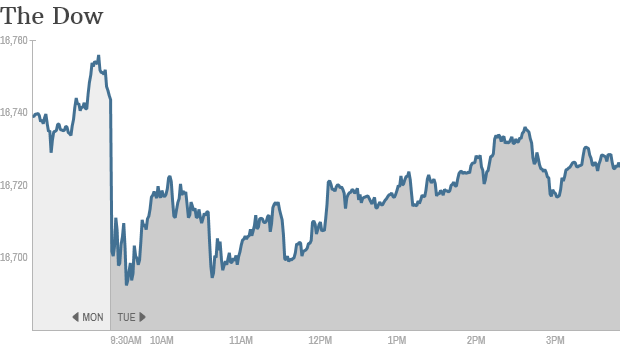 The U.S. stock market ended Tuesday marginally lower, pausing after three straight days of gains that sent the S&P 500 and Dow Jones Industrial Average to record levels on Monday.
Meanwhile, silver falls to its lowest levels since June.
$48 trillion is the amount the world must invest out to 2035 to meet its growing energy needs.
Some analysts expect the company to unveil new products later in the year.
Influential financial publisher and former presidential candidate Steve Forbes is out with a new warning that the U.S. faces an economic catastrophe due to the Federal Reserve's loose dollar policy, and returning to a strict "gold standard" is the only way to avoid disaster.
Over half of Americans (52%) have had to make at least one major sacrifice in order to cover their rent or mortgage over the last three years, such as getting a second job, deferring saving for retirement, cutting back on health care, running up credit card debt, or even moving to a less safe neighborhood or one with worse schools.
View the Investor Wire Archive >>
---
---

"A Daily Stock Trading Idea for Short-Term Traders"
— Subscribers Only —
You are attempting to view premium content for subscribers only. If you are a subscriber, log in here. If you are not currently subscribed, you can learn more here.
Enter the Trading Room to View all Trading Activity >>
View our Trading Performance >>
Not a subscriber? Learn more here >>
---
U.S. Financial Markets
Real-time Gold and Silver Prices
Precious Metals Market Update with Tom Cloud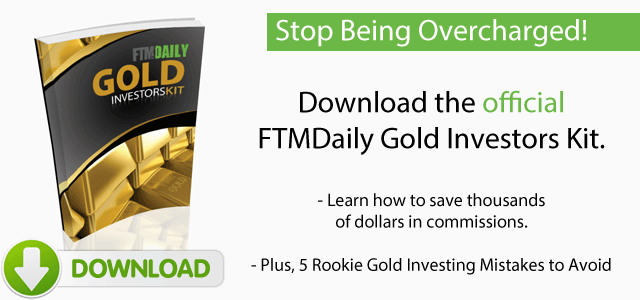 ---

"Daily Investment Trends for the Savvy Investor"
You are attempting to view premium content for subscribers only. If you are a subscriber, log in here. If you are not currently subscribed, you can learn more here.
View the Daily Chart Archive >>
---

"World News Headlines That We Are Tracking"
For China to have more power and influence, America must have less.
A Russian Su-27 jet flew dangerously close to a U.S. reconnaissance plane over the Pacific northeast recently in an aerial clash not seen since the Cold War.
European Union, United Nations, U.S., China agree to work with Fatah-Hamas government, despite Israeli criticism.
President Obama's proposal to spend as much as $1 billion on increased military exercises in Eastern Europe, which must be authorized by Congress, was well received by Eastern European leaders.
One in five children under age 18, or 21.3%, are living in poverty in the United States, according to the latest data from the U.S. Census Bureau.
The director of Platoon and JFK will direct a big budget film about Snowden's role in exposing the NSA's surveillance culture.
The land of milk and honey is still living up to its name…
---


The Benefits of Trigger Trade Pro
Broadcast Every Weekend – Hosted by Jerry Robinson


Topic: On this week's episode, Jerry Robinson announces the release of our brand new stock trading software.
Download Now >>
(Right click link above and 'save as' to your device)
Read This Week's Show Notes >>
Other Listening Options
---


"A Daily Dose of Financial Wisdom from God's Word"

"A prudent man sees evil and hides himself, the naive proceed and pay the penalty."
Proverbs 27:12
---