'EARN 4%-10% PER YEAR'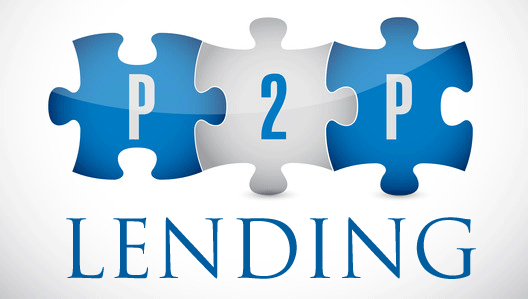 CASH FLOW: Unique Investment Generates 4%-10% Per Year
FTMDaily.com – What do Google, hedge funds, and venture capitalists have in common?
All of them are pouring money into a growing investment class known as peer-to-peer lending.
What is peer-to-peer lending? It is simply the act of borrowing and lending without a bank. Major online platforms have risen in recent years, like Prosper and LendingClub, that enable average people to either borrow or lend money.
In this chart below, provided by Prosper.com, the concept of peer-to-peer lending is visualized.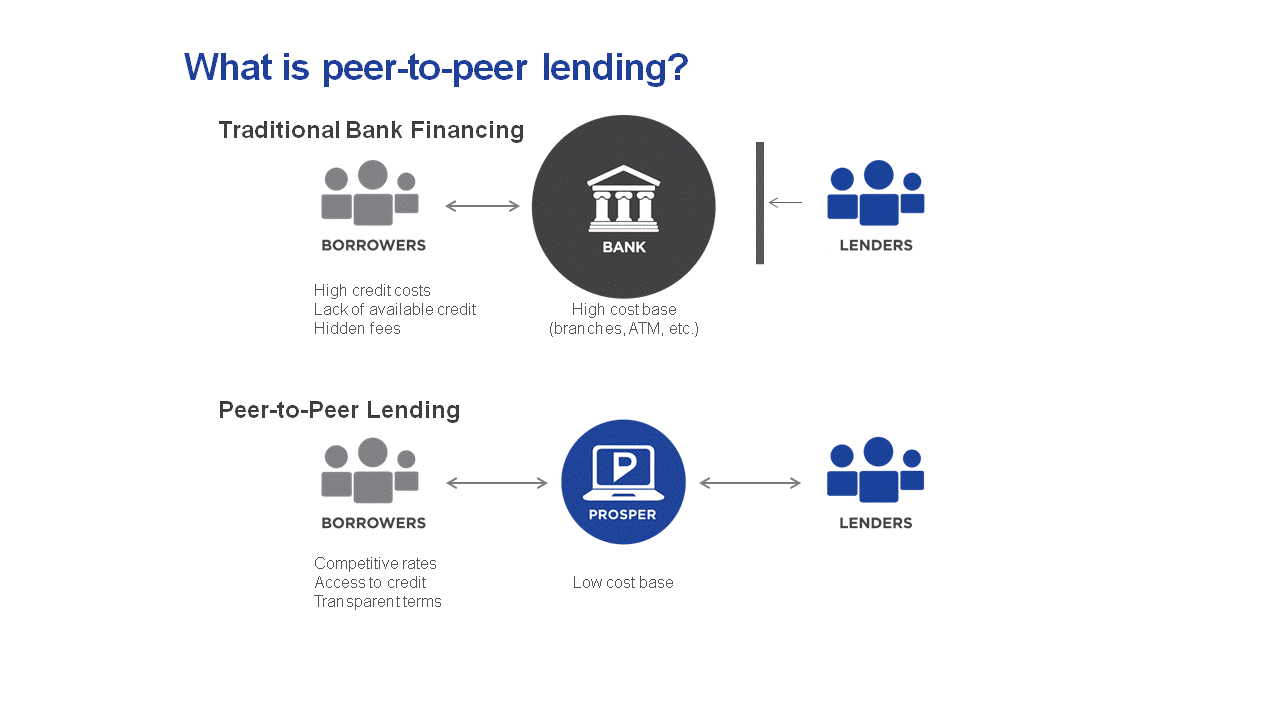 Borrowers are attracted to peer-to-peer lending by the interest rates they can receive that are lower than rates through traditional lenders, like banks. Investors are attracted by the relatively high rates of return. This has become especially true amid our current dismal interest rate environment.
Our latest podcast covered some of the pros and cons of peer-to-peer lending and included an interview with Thomas Cloud, Jr. (Thomas is the son our Precious Metals Advisor, Tom Cloud.) Thomas was the first financial advisor in America to connect with Prosper and to begin offering their loans to average investors through their IRAs and brokerage accounts. So obviously, he is quite an expert on the topic of peer-to-peer lending!
During a recent discussion, Thomas gave this simple explanation about investing in peer-to-peer loans:
"Peer to peer investing can provide you with amazing returns, assuming you are involved with the right groups and choose borrowers who are likely to pay off their loans. As a peer-to-peer investor, you are essentially lending money to others, and getting their monthly payments — exactly like a bank would do, just without the bank."
Thanks to the Fed's artificially low interest rates — which is really a war on savers, a gift to leveraged traders, and an encouraging boost to borrowers — it has become increasingly difficult to earn a decent rate of return. This is especially true for those investors who wish to avoid large amounts of risk.
The average peer-to-peer loans used by Thomas for his clients usually range from 36-60 months in length and can yield anywhere from 4%-10% per year.
If you are interested in learning more about how you can trade some "cash" for some steady "cash flow," I encourage you to download our brand new webinar on the basics of Peer-to-Peer Investing. In addition to the 20 minute video, we will also send you our brand new free report on Peer-to-Peer investing.
Click here to download the 20 minute webinar and our free report.
To your financial success,
Jerry Robinson
---

---
Inside this Issue
---

"Preparing — and Profiting — From the Coming Collapse"
Many U.S. stocks reach all-time highs…
An interesting piece by the Financial Times that explains some of the obstacles that lay ahead for the Fed.
European shares closed higher Monday as investors reacted to the results of European Parliament elections and presidential elections in Ukraine.
More on the "fixed" gold market…
Overshadowed by its high profile move into Africa, China's role in Israel has been growing fast, despite concern among Israelis that strategic assets may slip from their grasp.
View the Investor Wire Archive >>
---
---

"A Daily Stock Trading Idea for Short-Term Traders"
— Subscribers Only —
You are attempting to view premium content for subscribers only. If you are a subscriber, log in here. If you are not currently subscribed, you can learn more here.
Enter the Trading Room to View all Trading Activity >>
View our Trading Performance >>
Not a subscriber? Learn more here >>
---
U.S. Financial Markets
Real-time Gold and Silver Prices
Precious Metals Market Update with Tom Cloud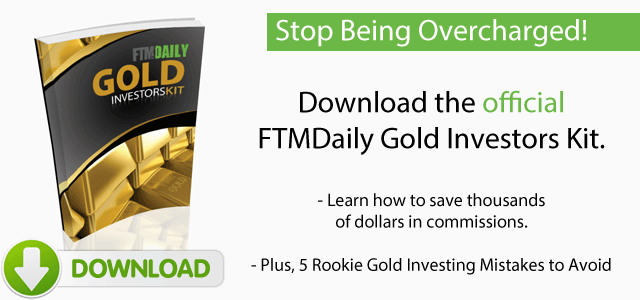 ---

"Daily Investment Trends for the Savvy Investor"
You are attempting to view premium content for subscribers only. If you are a subscriber, log in here. If you are not currently subscribed, you can learn more here.
View the Daily Chart Archive >>
---

"World News Headlines That We Are Tracking"
Both parties accept invitation to travel to the Vatican to meet, pray, and discuss Israel-Palestinian peace.
Ayatollah Ali Khamenei: "Today's world is full of thieves and plunderers of human honor, dignity and morality who are equipped with knowledge, wealth and power, and under the pretense of humanity easily commit crimes and betray human ideals and start wars in different parts of the world… Battle and jihad are endless because evil and its front continue to exist. … This battle will only end when the society can get rid of the oppressors' front with America at the head of it, which has expanded its claws on human mind, body and thought… This requires a difficult and lengthy struggle and need for great strides."
Parties hostile towards the EU come out on top in Britain, Denmark, France and Greece in European Parliament elections.
The man who helped bring about the most significant leak in American intelligence history is to reveal names of U.S. citizens targeted by their own government in what he promises will be the "biggest" revelation from nearly 2 million classified files.
WHAT JERRY THINKS: After Glenn Greenwald refused to publish the name of the country for fear that the revelation could get people killed, Wikileaks revealed the name of the country: Afghanistan. Within hours of the announcement, the White House was in 'damage control' mode. President Obama made a 'surprise' Memorial Day visit to Afghanistan and pledged that most military units would be brought home by year's end. I bet. If I had a son or daughter serving in Afghanistan right now, I would rightfully be worried about my child's safety amid these new NSA revelations. When invited to a meeting with Obama while he was in the country, Afghan President Hamid Karzai refused. America is doing a great job of alienating its "allies" and creating new enemies.
Ukraine's new president has vowed to make his first goal in office to stop the war in the east of the country.
---

An Introduction to Peer to Peer Lending
Broadcast Every Weekend – Hosted by Jerry Robinson


Topic: On this week's episode, Jerry Robinson is joined by Thomas Cloud, Jr. for a discussion on peer to peer lending.
Download Now >>
(Right click link above and 'save as' to your device)
Read This Week's Show Notes >>
Other Listening Options
---


"A Daily Dose of Financial Wisdom from God's Word"

"Now He who supplies seed to the sower and bread for food will supply and multiply your seed for sowing and increase the harvest of your righteousness."
2 Corinthians 9:10
---
Disclaimer: Investing involves risk. Always do your own due diligence and consult a trusted financial professional before making any investing or financial decisions. Thomas Cloud, Jr. is a Certified Financial Planner (CFP) and is part of our Christian Advisor Referral. READ FULL DISCLAIMER.
---