'SAUDI-IRAN ALLIANCE?'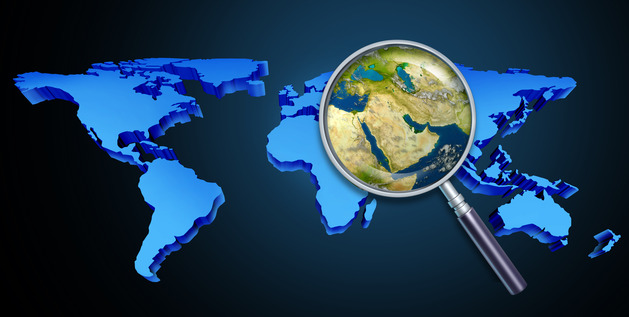 Saudi Arabia: We Want Peace with Iran
FTMDaily.com – It's finally Friday and much of this week's news should be filed under the "Wow, I didn't see that one coming" file.
A bearded lady wins the Eurovision contest…
An NFL player celebrates his draft into the big leagues by smooching another guy…
And, now, news that the Saudis are publicly announcing their intentions to normalize relations with Iran…
It's true. This week, Saudi Foreign Minister Prince Saud al-Faisal made an overture to his Iranian counterpart and later stated:
"I hope that Iran contributes to stability in the region… Iran is a neighbor country and we have relations with it. We talk to them and hope to end any differences between the two countries."
That's quite a shift in tone from when King Abdullah of Saudi Arabia told the French Defense Minister back in the summer of 2010 that: "There are two countries in the world that do not deserve to exist: Iran and Israel."
Saudi Arabia's hatred of Iran is mutual. Iranian Supreme Ayatollah Khomeini said that members of the Saudi royalty were "a band of heretics" as well as "vile and ungodly Wahhabis… like daggers which have always pierced the heart of the Muslims from the back."
More recently, Saudi Arabia and Iran publicly funded opposite sides of the tragic war in Syria.
Suffice it to say, Saudi Arabia and Iran are not close friends.
So, the fact that Saudi Arabia is reaching out to Iran is interesting. (I'll save my comments on why this move may not be that unexpected for a later briefing. But just read this for a hint…)
So far, Iran's response to Saudi Arabia's overture has been cordial and encouraging.
Iran's deputy foreign minister, Amir Abdollahian, stated:
"Iran welcomes dialogue and meeting to help resolve regional disputes, remove misunderstandings and further promote bilateral ties."
Another public response came from Iranian government spokesman Mohammad Bagher Nowbakht:
"Saudi Arabia is a neighbor. Strengthening ties and good neighborly relations with it is to the interests of the region… The will of the government is that relations with Saudi Arabia be promoted to meet the interests of the two countries."
These two Gulf superpowers are, at the same time, both very different and very similar.
The differences are sharp and distinct: The House of Saud is ruled by an iron Sunni fist while enjoying the many benefits of acceptance by the West. Meanwhile, Iran is ruled by the Shi'ite branch of Islam and has long been isolated from the West.
Their similarities, however, are striking. They both run theocratic governments that suppress equality for women and minorities. They both breed state-sponsored acts of global terrorism and they both want nuclear weapons.
Oh, I forgot one important difference: Saudi Arabia opened its oil markets to the West. Iran did not. Thus, the Saudi king receives a royal welcome at the White House while Iran is punished with sanctions and threatened with war. (There are few things in this world that money cannot solve.)
Regardless, this week may have marked an interesting turning point in Saudi-Iran relations.
Until Monday,
Jerry Robinson
---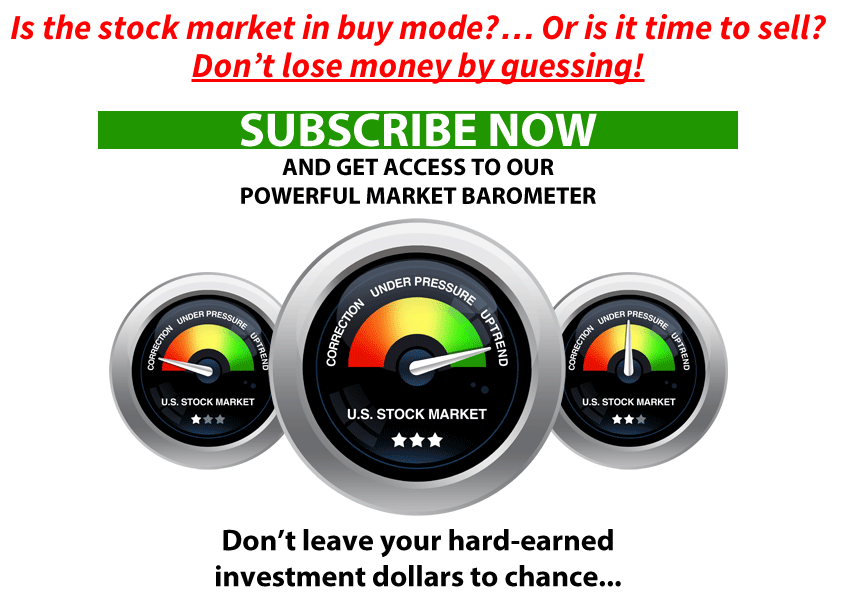 ---
Inside this Issue
---

"Preparing — and Profiting — From the Coming Collapse"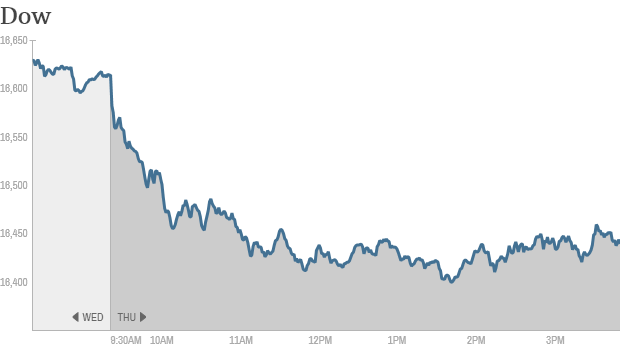 Fear has returned to Wall Street…
Enter the "currency switch executive order."
As we expected, the deal, which the two countries negotiated over the last decade, is expected to be signed when Russian President Vladimir Putin visits Beijing next week.
$7-$8 billion is expected to be invested in Iran oil deals by Chinese investors.
"Rock-a-bye, trader, on the tip top…"
It does not take a Ph.D. to see that we may be witnessing a big bang in inflation.
Japan's economy grew at a breakneck pace in the first three months of the year as consumers went on a massive shopping spree to avoid a planned sales tax increase.
Cash machine technology that reads the pattern of finger veins is already available in Japan and Poland.
View the Investor Wire Archive >>
---
---

"A Daily Stock Trading Idea for Short-Term Traders"
— Subscribers Only —
You are attempting to view premium content for subscribers only. If you are a subscriber, log in here. If you are not currently subscribed, you can learn more here.
Enter the Trading Room to View all Trading Activity >>
View our Trading Performance >>
Not a subscriber? Learn more here >>
---
U.S. Financial Markets
Real-time Gold and Silver Prices
Precious Metals Market Update with Tom Cloud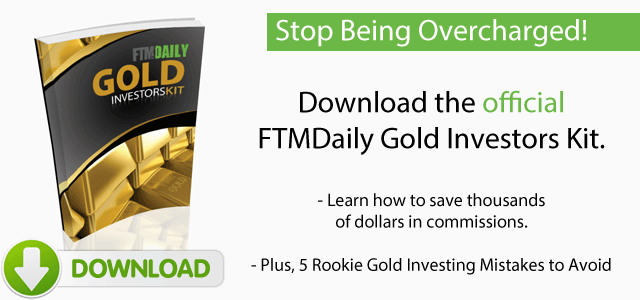 ---

"Daily Investment Trends for the Savvy Investor"
You are attempting to view premium content for subscribers only. If you are a subscriber, log in here. If you are not currently subscribed, you can learn more here.
View the Daily Chart Archive >>
---

"World News Headlines That We Are Tracking"
China opposes U.S. surveillance flights and there are concerns the Chinese might try to shoot down one of the aircraft by claiming the right to enforce its unilaterally imposed air defense identification zone over the East China Sea.
Top military brass from U.S. and China engage in unusual public clash…
Is China building an airstrip in the highly disputed Spratly Islands?
WHAT JERRY THINKS: Mariam Yahya Ibrahim is a new Christian convert. She was sentenced to death after being asked by a judge whether she would return to Islam. After she said "I am a Christian," the death sentence was handed down. Pray for Mariam and those like her who are enduring intense suffering and persecution around the world.
They also want the sub-machine guns to have a "sling," be "lightweight," and have an "oversized trigger guard for gloved operation."
The United States plans to sell nearly $1 billion worth of warplanes, armored vehicles and surveillance equipment to Iraq.
Spain has sparked an international outcry after it let Russian ships dock at its port in African exclave Ceuta.
Critics of the plan, as it stands now, worry that it would mark the end of net neutrality, the principle that says that all content online should be treated equally by Internet service providers.
All suffered minor injuries apart from the nine-year-old boy who had to be resuscitated in the garden.
---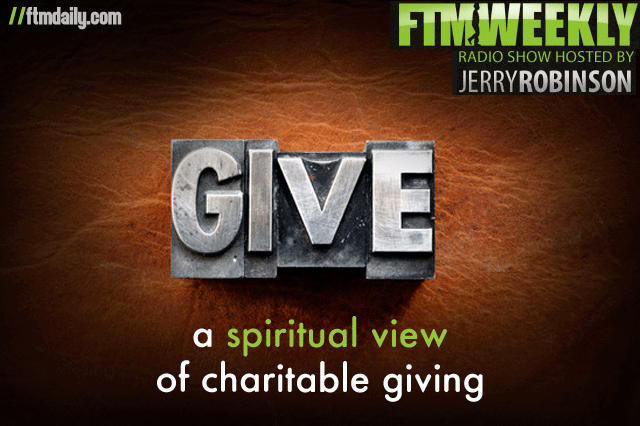 A Spiritual View of Charitable Giving
Broadcast Every Weekend – Hosted by Jerry Robinson


Topic: When we learn the value of real giving, we will find it brings a greater sense of joy, satisfaction, and meaning to our lives.
Download Now >>
(Right click link above and 'save as' to your device)
Read This Week's Show Notes >>
Other Listening Options
---


"A Daily Dose of Financial Wisdom from God's Word"

"But love your enemies, and do good, and lend, expecting nothing in return; and your reward will be great, and you will be sons of the Most High; for He Himself is kind to ungrateful and evil men."
Luke 6:35