'CHANGING HOW WE PAY'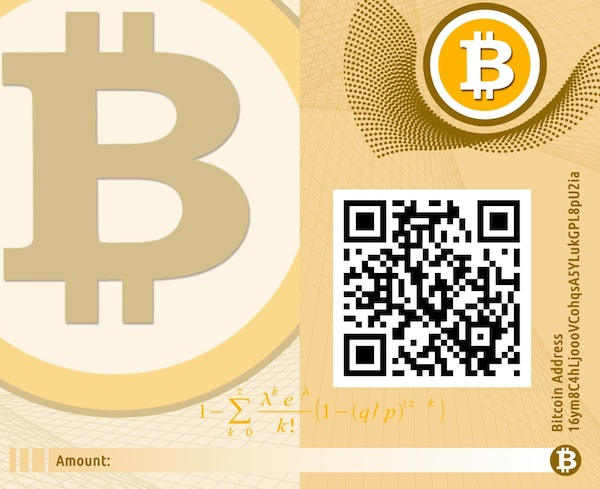 Fast-Growing Startups Move to Accept Bitcoin Payments
Two of the hottest online payment startups, Square and Stripe, have recently made moves toward accepting Bitcoin within their payment systems. Square, which is known for its mobile card reader, is now accepting Bitcoin for products ranging from coffee beans to chairs on Square Markets, its online marketplace, according to a recent article by MarketWatch. Stripe, most famous for its developer-friendly payment software, is still in pre-beta mode, but is currently testing their support for Bitcoin payments by allowing Tarsnap, an online-backup provider, to accept Bitcoin for payment.
According to MarketWatch:
Taken together, it appears that payments companies could be slowly moving toward adding bitcoin as one of the options to complete payments, validating the cries of proponents who have said the decentralized bitcoin network could lower or eliminate transaction fees.
Bitcoin (or any of its competitor virtual currencies) certainly has the potential to disrupt the payment systems industry around the globe as more and more merchants continue to grow weary of transaction costs associated with traditional online payment systems and begin accepting the alternative currency for goods and services.
Bitcoin is a cryptocurrency that serves multiple purposes, including a medium of exchange, an investment, and a store of value. Although its use as a store of value is a hot topic for debate, the fact that Bitcoin is becoming more popular as a medium of exchange cannot be denied.
The word "Bitcoin" has a dual meaning, referring both to Bitcoins (the currency unit) and the Bitcoin network (on which the transactions take place). Bitcoins are exchanged through a decentralized, open-source network that tracks every transaction completed on the Bitcoin network through triple-entry bookeeping on a public ledger. Unlike fiat currencies (like the U.S. dollar), Bitcoins cannot be printed at will by federal governments. Instead they are created through a mathematical computer process called mining, and there are a finite number (21 million) that can be mined.
In the investment world, Bitcoin has skyrocketed over the past two years, from mere pennies in early 2012 to over $1,100 per Bitcoin, to its current price of just over $490. Individuals who saw the potential in Bitcoin (like expert Trace Mayer, who recommended Bitcoin to FTMDaily when it was still under $10) have seen massive gains in a very short time. This always raises the question about whether it's too late to invest in Bitcoin.
Regardless of whether you own a business, you are an investor, or you simply desire more anonymity and security in your online transactions, take the time to educate yourself on Bitcoin. It's a good idea to at least know how the process works and how to obtain Bitcoins so that you won't be struggling to catch up in the future (like someone who just opened an email account in 2010, or someone who still doesn't know what Twitter is).
A great place to start is by listening to a recent interview we did with Bitcoin expert, Trace Mayer. You can also download a free beginner's guide to Bitcoin here
A Beginner's Guide to Bitcoin
Until tomorrow,
Jerry Robinson
---
BONUS REPORT FOR FTM INSIDERS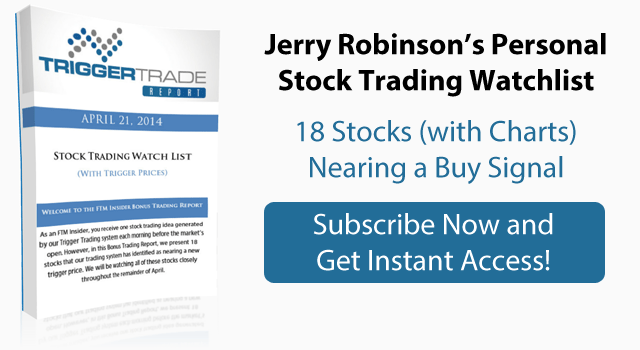 Already an FTM Insider? Download this new bonus report here.
---
Inside this Issue
---

"Preparing — and Profiting — From the Coming Collapse"
Year to date, shares of Amazon have fallen 18.4%.
Trading will begin on a split-adjusted basis on June 9 for shareholders of record as of June 2.
TD Ameritrade, E*Trade report large jumps in volume in first quarter.
Consider these 10 elements a checklist to identifying bubbles in real time.
It is a matter of when, not if, according to many wealth experts.
Over the past 10 years the S&P 500 Global Water index has outperformed the bellwether gold and energy indices.
View the Investor Wire Archive >>
---
---

"A Daily Stock Trading Idea for Short-Term Traders"
— Subscribers Only —
You are attempting to view premium content for subscribers only. If you are a subscriber, log in here. If you are not currently subscribed, you can learn more here.
Trade Alert – April 25
Two stocks now in play…
Enter the Trading Room to View all Trading Activity >>
View our Trading Performance >>
Not a subscriber? Learn more here >>
---
U.S. Financial Markets
Real-time Gold and Silver Prices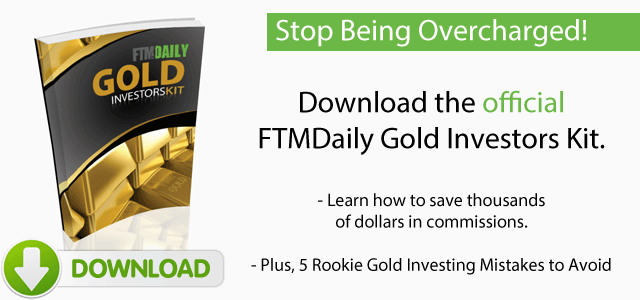 ---

"Daily Investment Trends for the Savvy Investor"
You are attempting to view premium content for subscribers only. If you are a subscriber, log in here. If you are not currently subscribed, you can learn more here.
View the Daily Chart Archive >>
---

"World News Headlines That We Are Tracking"
"Those who choose the terrorism of Hamas do not want peace."
The British navy is closely monitoring a Russian destroyer that approached its waters.
If Moscow wanted to deescalate the crisis in Ukraine's east, it clearly could have done so.
The story that won't go away: the possibility that in the 1960s, Israel stole bomb-grade uranium from a US nuclear fuel-processing plant.
That sound you hear is sound of the right-wing and Tea Party types scurrying away…
To resist that influence, Putin said, Russia needs to "fight for its interests" online.
At least some of the American people are beginning to wake up…
A new report reveals a three-fold increase in cyber espionage since last year.
Scientists are monitoring an iceberg roughly six times the size of Manhattan – one of the largest now in existence – that broke off from an Antarctic glacier and is heading into the open ocean.
A 21-year old man has died after being crushed by a crucifix erected in honour of Pope John Paul II in northern Italy.
Unfortunately, the spectacular "ring of fire" will only be visible in a remote and uninhabited region of Antarctica.
---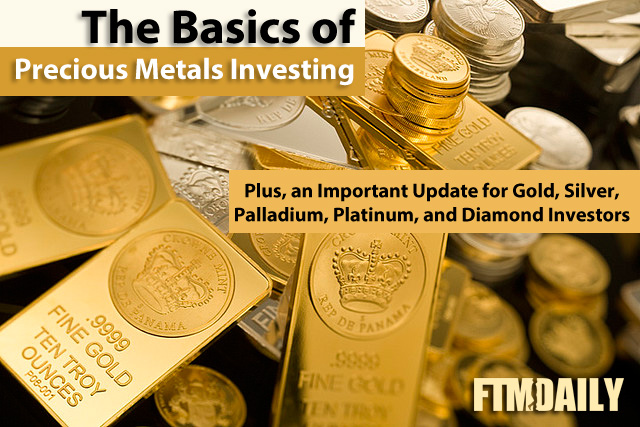 The Basics of Precious Metals Investing
Broadcast Every Weekend – Hosted by Jerry Robinson


Topic: In this week's episode, we pause our "Stock Trading Bootcamp" series in order to bring you important information about precious metals investing. You don't want to miss this episode!
Download Now >>
(Right click link above and 'save as' to your device)
Read This Week's Show Notes >>
Other Listening Options
---


"A Daily Dose of Financial Wisdom from God's Word"

"He who has no rule over his own spirit is like a broken down city without a wall."
Proverbs 25:28