AMERICA'S ENERGY COMEBACK?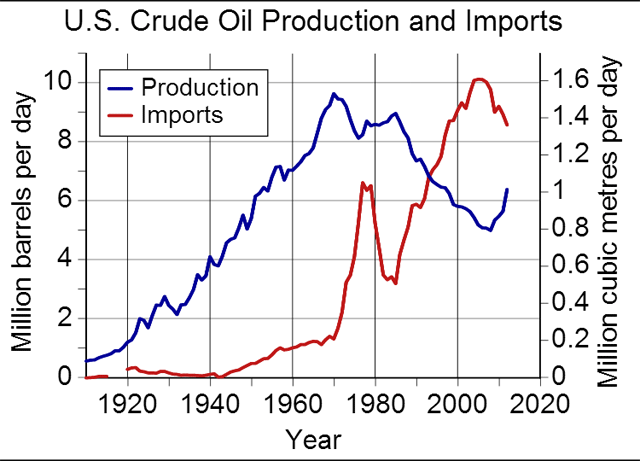 Profiting from the U.S. Energy Revolution
FTMDaily.com – There's no doubt that America is experiencing a massive energy revolution. And according to Jay Peroni, CFP, America's energy revolution is not only underway, it's for real. (Jay is the portfolio manager for our very own P.A.C.E. Investment Portfolio)
After 35 years of declining U.S. oil production, domestic supplies are rising and imports are falling.
In his latest report, Jay Peroni explains how America's oil and gas boom is changing our nation.
He also includes four stocks that he thinks will deliver handsome profits to investors.
You can read Jay's report here.
Until tomorrow,
Jerry Robinson
---
Inside this Issue
---
---

"Preparing — and Profiting — From the Coming Collapse"
It's time to grow a garden.
Gold tumbled 2 percent, the most in 16 weeks, on speculation that a gain in U.S. consumer prices will give the Federal Reserve more leeway to reduce monetary stimulus. Palladium fell for the first time in six sessions.
Gold demand in China, which overtook India as the largest user last year, will rise about 25 percent in the next four years as an increasing population gets wealthier, according to the World Gold Council.
The Nasdaq Composite is poised to go where it hasn't gone in two years: correction territory.
Federal Reserve Chair Janet Yellen says additional capital may be required for large U.S. banks whose source of funding could be at risk during a financial crisis.
Russia's holdings of U.S. government securities fell to the lowest level since 2011 in February as tensions in Crimea escalated and the ruble weakened,.
#5… Have an abortion, get a tax deduction!
Where should you invest your money for the greatest return?
Each home costs around $4,800 to build.
Beef prices hit 27 year high…
View the Investor Wire Archive >>
---
---

"A Daily Stock Trading Idea for Short-Term Traders"
— Subscribers Only —
You are attempting to view premium content for subscribers only. If you are a subscriber, log in here. If you are not currently subscribed, you can learn more here.
Trade Alert – April 16
PTEN gains 2.60% Tuesday!
Enter the Trading Room to View all Trading Activity >>
View our Trading Performance >>
Not a subscriber? Learn more here >>
---
U.S. Financial Markets
Real-time Gold and Silver Prices
---

"Daily Investment Trends for the Savvy Investor"
You are attempting to view premium content for subscribers only. If you are a subscriber, log in here. If you are not currently subscribed, you can learn more here.
View the Daily Chart Archive >>
---

"World News Headlines That We Are Tracking"
A strong military response could quickly lead to heavy civilian casualties and play into Moscow's narrative that Russian-speakers are in need of protection.
Add the U.S. Postal Service to the list of federal agencies seeking to purchase what some Second Amendment activists say are alarmingly large quantities of ammunition.
Ron Paul Group says they "plan to fight this all the way."
New laws make it easier for the government to punish Saudis for any expressions of criticism or dissent, not only in public gatherings and traditional media, but also on social media.
More than a thousand Swedish shoppers have signed up to make payments with a swipe of their hand, paying at machines that scan the unique pattern of their veins.
Privacy group warns "even if you have never been arrested you could be implicated as a criminal suspect"
Sars is an airborne virus, which spreads in a similar way to flu and the common cold.
This year, the holiday comes amid uncertainty over the future of the Israeli-Palestinian peace talks, with the sides facing an end-of-April deadline to reach a preliminary deal or agree to an extension of negotiations.
A new poll finds a sharp increase in the number of Americans who consider the Bible merely the teachings of men rather than the word of God.
---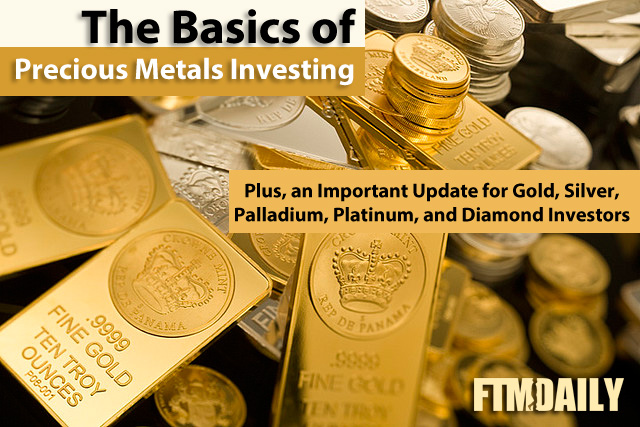 The Basics of Precious Metals Investing
Broadcast Every Weekend – Hosted by Jerry Robinson


Topic: In this week's episode, we pause our "Stock Trading Bootcamp" series in order to bring you important information about precious metals investing. You don't want to miss this episode!
Download Now >>
(Right click link above and 'save as' to your device)
Read This Week's Show Notes >>
Other Listening Options
---


"A Daily Dose of Financial Wisdom from God's Word"

"Keep your life free from the love of money, and be content with what you have."
Hebrews 13:5