Enjoy access to ongoing research with a weekly snapshot of our favorite precious metals, agriculture, commodities, and energy ETFs along with their latest Position Trend and Long-Term Trend every Friday. You can monitor these ETFs on your own. Learn more about our Profit Trakker trend trading system here.
(This page auto-refreshes every 3 minutes.)
The P.A.C.E. Report and our weekly commodities trend research are premium services.
LOGIN | PLANS + PRICING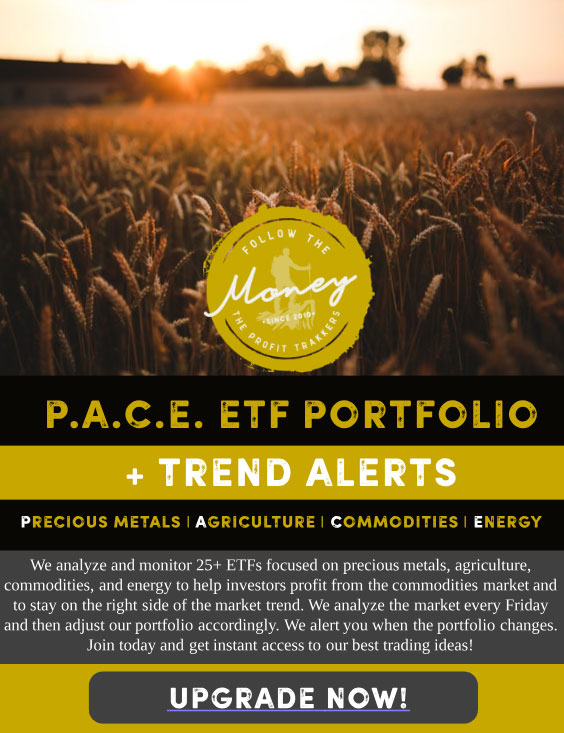 IMPORTANT DISCLAIMER
FollowtheMoney.com's weekly ETF Trend Alerts are provided solely for informational and educational purposes. They are
NOT
specific buy recommendations. For most subscribers, this page will provide little more than entertainment value. But others may seek to replicate the trades made on this page. If so, you should know that trading stocks is risky and that it is possible to lose all of your trading capital. If you choose to trade, please know that you do so
at your own risk
. Jerry Robinson is not an investment advisor and does not provide specific stock investment advice. Always consult a trusted financial professional before making any investment decisions.
READ FULL DISCLAIMER.