PETRODOLLAR UPDATE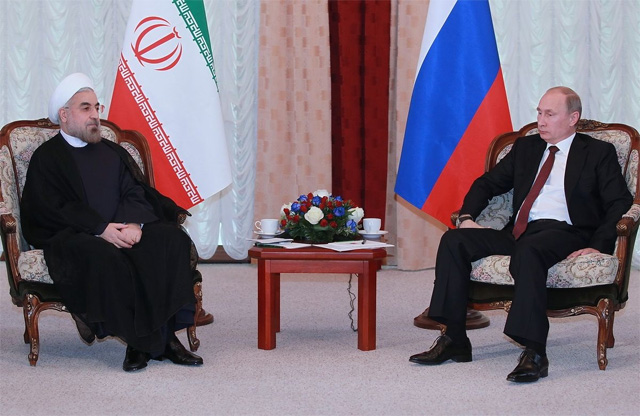 U.S. Issues Threats Over Pending Russia-Iran Oil Deal
Followthemoney.com – Russia and Iran are forging ahead with a controversial oil-for-goods deal that is being criticized by Washington as a violation of Iran's interim nuclear agreement. .
Under an interim agreement reached with world powers last year, Iran is permitted to continue exporting no more than 1 million barrels a day of oil to six countries: China, India, Japan, South Korea, Taiwan and Turkey.
Now, Russia is offering to buy 500,000 barrels of Iranian oil per day, which Washington says will violate the terms of the interim agreement.
U.S. Secretary of State John Kerry has already begun threatening more 'sanctions.'
Iran's response: The country refuses to 'wait for America's permission' to increase its oil exports.
On the surface, Washington is pointing to Iran's "violation" of the interim agreement. But, when you follow the money, you find something much different. Not only will a Russian-Iranian oil deal inject a massive amount of fresh revenue into Tehran while emboldening Russia, but the proposed oil deal will completely sidestep the U.S. dollar.
The conflicts that the West has in much of the Mideast, Africa, and Central Asia are all about lines on a map. But these lines are not territorial lines. Instead, they are pipelines. The energy flows running in the lands between the Far East China and Europe have become a hotbed of controversy. The struggle is over who can control those who control the flow of oil and gas in this region.
For the U.S., much is at stake in this great game of pipeline politics, namely, the petrodollar system, which has single-handedly enabled the Fed to continue its grand Ponzi scheme of printing trillions of U.S. dollars since the 2008 economic crisis.
No one knows how long Washington can keep its proverbial "finger in the dyke." But rest assured, the petrodollar system will eventually come to an end.
Unless Washington's monetary "wizards" have a trick up their sleeve, the end is nigh for the U.S. dollar's pre-eminent role in the global economy.
Until tomorrow,
Jerry Robinson
---
Inside this Issue
---

"Preparing — and Profiting — From the Coming Collapse"
There is a fight going on at the 1840 level on the S&P 500, and that fight will likely decide the market's next move.
Futures and options trading in 31 different markets ranging from corn to wheat to live cattle to rainfall futures were halted for about two hours.
And it's time for comedy hour…
New federally-mandated "leverage ratio" requires banks to hold minimum of 5% equity to total assets, which is actually tougher than the new international metric that requires banks to reach a 3% minimum of equity to assets.
The vast majority of married stay-at-home mothers, 85%, say they are doing so by choice in order to care for their families.
View the Investor Wire Archive >>
---
---

"A Daily Stock Trading Idea for Short-Term Traders"
— Subscribers Only —
You are attempting to view premium content for subscribers only. If you are a subscriber, log in here. If you are not currently subscribed, you can learn more here.
Trade Alert – April 9
We were stopped out of DAL Tuesday, but sold SID for a 4.55% profit!
TESO making headway up 3.93% Tuesday alone!
Enter the Trading Room to View all Trading Activity >>
View our Trading Performance >>
Not a subscriber? Learn more here >>
---
U.S. Financial Markets
Real-time Gold and Silver Prices
Precious Metals Market Update with Tom Cloud
Read/Print the Audio Transcript
View Our Current Precious Metals Specials Here >>
---

"Daily Investment Trends for the Savvy Investor"
You are attempting to view premium content for subscribers only. If you are a subscriber, log in here. If you are not currently subscribed, you can learn more here.
View the Daily Chart Archive >>
---

"World News Headlines That We Are Tracking"
Pentagon scrambles to get into compliance with a 2011 U.S.-Russia arms control treaty.
The day after China brought U.S. Secretary of Defense Chuck Hagel on board its first aircraft carrier as the first foreign visitor, its defense minister warned that no one, not even the United States, could contain its military ambitions.
Russia's recent threats are raising more questions about European military ambitions.
Former National Security Agency contractor Edward Snowden tells Vanity Fair about his motivation for leaking tens of thousands of secret documents.
"If you publish what we're doing, it will endanger lives, including NSA personnel, by making people angry about what we're doing in their countries and want to attack us."
Search all now-public NSA surveillance docs at your leisure…
U.S. Secretary of State highlights both sides' 'unhelpful moves' but indicates collapse began with Israel's failure to release prisoners.
Bread & Circus 2016: "BUSH v CLINTON?"
Francis Van Der Lugt, 75, a Dutch Jesuit priest, refused to leave war-torn Syria, citing his concern for those still in the country.
Interesting images of Oklahoma families living within the "depths" of America's Dust Bowl.
---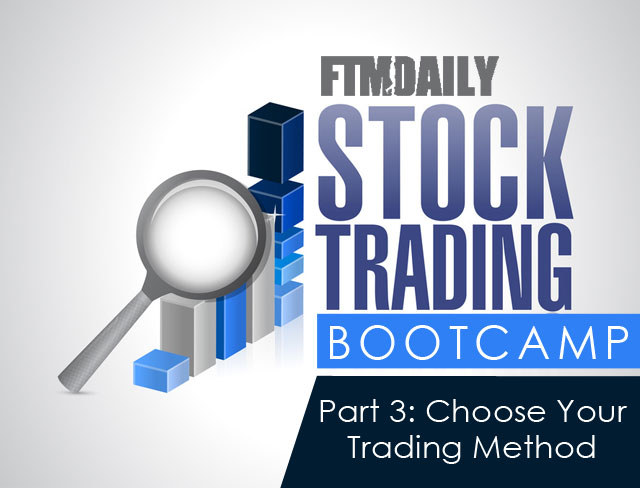 Stock Trading Bootcamp 2014: Part III
Broadcast Every Weekend – Hosted by Jerry Robinson


Topic: In Part III of our Stock Trading Bootcamp podcast series, Jerry Robinson shares three different approaches he personally uses to trade stocks.
Download Now >>
(Right click link above and 'save as' to your device)
Read This Week's Show Notes >>
Other Listening Options
---


"A Daily Dose of Financial Wisdom from God's Word"

"For we have brought nothing into the world, so we cannot take anything out of it either."
1 Timothy 6:7
---
---