'MAKE MONEY IN A DOWN MARKET'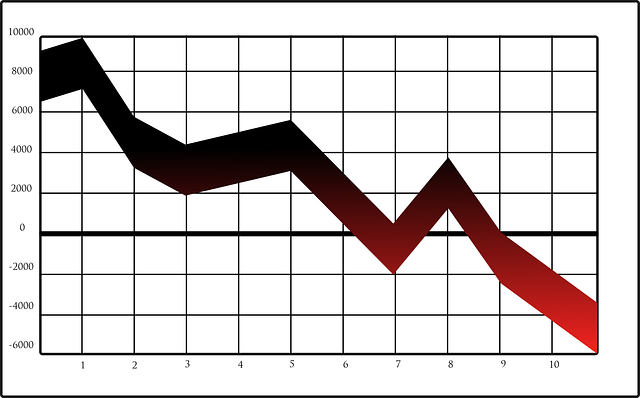 3 ETFs On My Watchlist For The Coming Market Correction
FTMDaily.com – As I mentioned in yesterday's Daily Briefing, it is imperative for those who are currently invested in the U.S. stock market to have an exit strategy. The idea of approaching these highly distorted markets in our tumultuous economy with a "buy and hold" mentality is unwise. Some of the brightest minds on Wall Street are pointing to the writing on the wall.
Today, Wall Street is little more than a glorified casino. And just like in any casino, those who "deal" the cards have an enormous advantage over those who are "holding" the cards.
Of course, no one knows when the next stock market correction will occur. All that an investor can do is craft an exit strategy designed to protect his investments when the markets inevitably begin to move lower.
Remember, all markets move in only one of three directions: Up, Down, or Sideways. Right now, the U.S. stocks are soaring to new all-time highs. But nothing goes up forever. Once the market finally turns over, it will be time to sell stocks, lock in gains, and begin "shorting" the market. (By shorting, I am referring to the concept of investing in such a way that you make money as the stock market goes down.)
The FTM Market Barometer remains solid GREEN, indicating that the uptrend is in full force. But when the next downturn begins to unfold, we will alert all of our FTM Insiders by email.
Now, as promised, here are three ETFs that I plan on buying when this bull market eventually begins to turn bearish.
ProShares Short S&P 500 ETF (Ticker: SH) – The S&P 500 index, which is one of the most closely watched indices in the world, is currently breaking out to all-time highs. Investors are exuberant and optimism is growing. But when investor sentiment changes and the market begins to move lower, investors will be heading for the exit doors. At this point, many investors will simply sell off many of their holdings and wait for the correction to end. However, some investors will actually profit from the downturn by shorting the markets. One way to make money as the S&P 500 index moves lower is by investing in the ProShares Short S&P 500 ETF (Ticker: SH). As an inverse ETF, this investment trades like a stock and actually goes up in value as the S&P 500 falls. This ETF is one of my favorite ways to profit from falling U.S. stocks when the FTM Market Barometer turns RED.
ProShares Short QQQ ETF (Ticker: PSQ) – This ETF is similar to the ProShares Short S&P 500 ETF, except it turns a profit when the tech-heavy Nasdaq 100 index falls in value. The Nasdaq 100 index is filled with 100 massive companies that will inevitably move lower in a severe market correction, including Amazon, Facebook, Apple, Google, Microsoft, and Cisco. As the Nasdaq 100 index falls, the ProShares Short QQQ ETF (Ticker: PSQ) moves higher.
iPath S&P 500 VIX ST Futures ETN (Ticker: VXX) – When the stock market begins to fall, volatility usually spikes. One way to take advantage of this increased volatility is to buy VXX, which is an ETF that tracks the CBOE Volatility Index futures (better known as the VIX.) Back in 2008, the VIX increased five-fold as fear and panic hit the market. I believe that it will perform strongly again when the next major market collapse gets underway.
These are just three of the ETFs that are on my watch list to buy when this current rally finally begins to run out of steam.
But until then, I am staying long on this market.
Don't waste time fighting the uptrend. Instead, learn to "befriend the trend."
And just as importantly, learn to identify a change in the trend. And then trade accordingly.
Until Monday,
Jerry Robinson
---
Inside this Issue
---

"Preparing — and Profiting — From the Coming Collapse"
Stocks hit new milestones Thursday shortly after the markets opened before pulling back.
Euro weakens after central bank chief says officials discussed possibility of asset purchases. (Translation: money printing)
The guide addresses every major issue affecting the markets and economies both domestic and foreign.
Charles Schwab is the latest to attack high-frequency trading.
The billionaire contrarian says he likes Russian stocks because they are "one of the cheapest in the world, and probably one of the most hated."
The severe California water shortage and extreme winter weather conditions across the country are among reasons to warm to agriculture-related investments, which appear well-positioned to continue recovering after having spoiled in the commodity bust of recent years.
The graphic that you are about to see is sobering, perhaps depressing, and you can't take your eyes off it.
One month. Four weeks. Thirty days. That's it.
View the Investor Wire Archive >>
---
U.S. Financial Markets
Real-time Gold and Silver Prices
Precious Metals Market Update with Tom Cloud
---

"World News Headlines That We Are Tracking"
Putin comes looking for answers, NATO rulebook in hand.
What if you were forced to "register" in order to buy groceries?
The world's elite have announced plans to meet secretly in Denmark at the end of May.
At least 22 veterans commit suicide everyday…
"If we were visited some day I wouldn't be surprised…"
University of Leicester physics students says Noah's Ark would have floated with two each of 35,000 species of animal.
Optical scientists at the University of Arizona and University of Central Florida have developed a new type of laser technology capable of sending high-intensity beams through the atmosphere much farther than what was previously possible.
New study does not mention the possibility that honeybee diseases were spreading to bumblebees.
Stargazers have a lot to look forward to this month…
---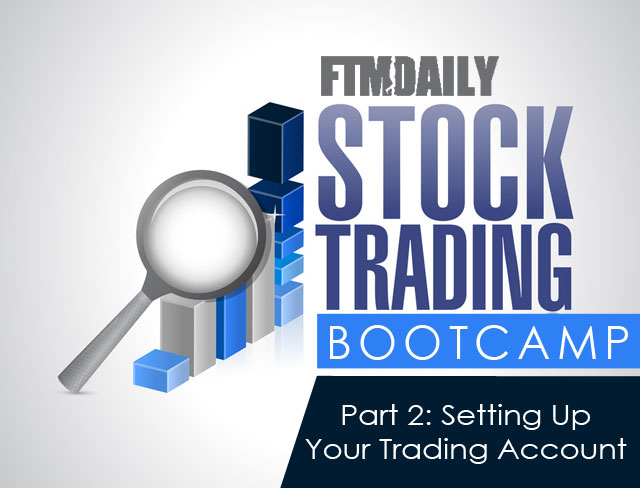 Stock Trading Bootcamp 2014: Part II
Broadcast Every Saturday Morning – Hosted by Jerry Robinson


Topic: In Part II of our Stock Trading Bootcamp podcast series, Jerry Robinson explains step-by-step how to set up an online stock trading account.
Download Now >>
(Right click link above and 'save as' to your device)
Read This Week's Show Notes >>
Other Listening Options
---

"Daily Investment Trends for the Savvy Investor"
You are attempting to view premium content for subscribers only. If you are a subscriber, log in here. If you are not currently subscribed, you can learn more here.
View the Daily Chart Archive >>
---

"A Daily Stock Trading Idea for Short-Term Traders"
— Subscribers Only —
You are attempting to view premium content for subscribers only. If you are a subscriber, log in here. If you are not currently subscribed, you can learn more here.
Trade Alert – April 4
Two stocks hit their stop loss price and sold Thursday.
We always use stop loss orders to help protect against unnecessary losses.
Enter the Trading Room to View all Trading Activity >>
View our Trading Performance >>
Not a subscriber? Learn more here >>
---


"A Daily Dose of Financial Wisdom from God's Word"

"So do not worry about tomorrow; for tomorrow will care for itself. Each day has enough trouble of its own."
Matthew 6:34
---
---